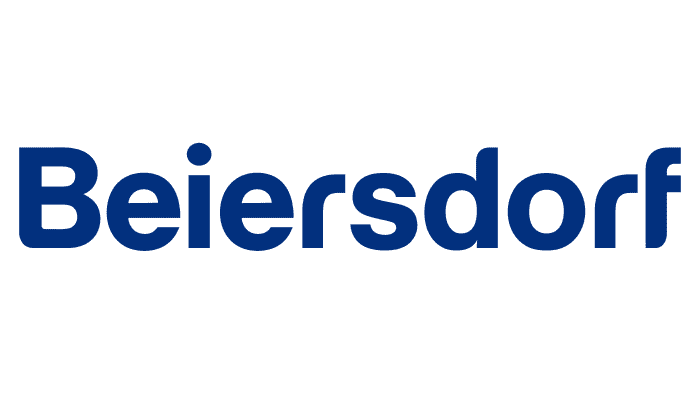 Beiersdorf Logo PNG
The elements of the company's emblem are like the smooth curves of the body. The Beiersdorf logo is an example of sleekness and beauty. Smooth, clear skin is the result of using cosmetic conglomerate products. The shades of the sign show development and movement in step with the times.
Beiersdorf: Brand overview
| | |
| --- | --- |
| Founded: | 28 March 1882 |
| Founder: | Paul Beiersdorf |
| Headquarters: | Hamburg, Germany |
| Website: | beiersdorf.com |
Beiersdorf is a German multi-brand company that owns several well-known brands. She owns such well-known figures of the cosmetic market as Nivea, Eucerin, La Prairie. And she is also engaged in the manufacture of cosmetic products to maintain personal hygiene. The company was founded in 1882. Its location is the city of Hamburg (Germany).
Meaning and History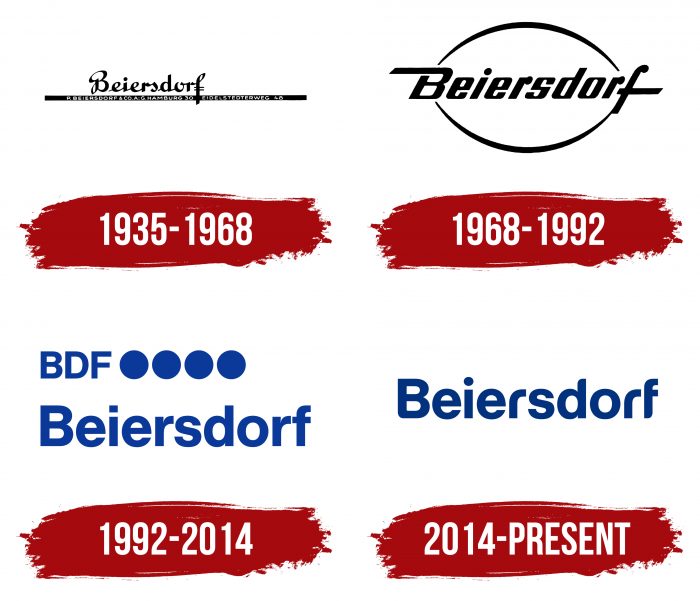 The company has several original logos in its arsenal that it has used to represent its visual identity. The earliest of the debut ones (after the change of the enterprise's type of activity) is dated 1935. Then there were three more options. They all have one thing in common – text without graphics.
1935 – 1968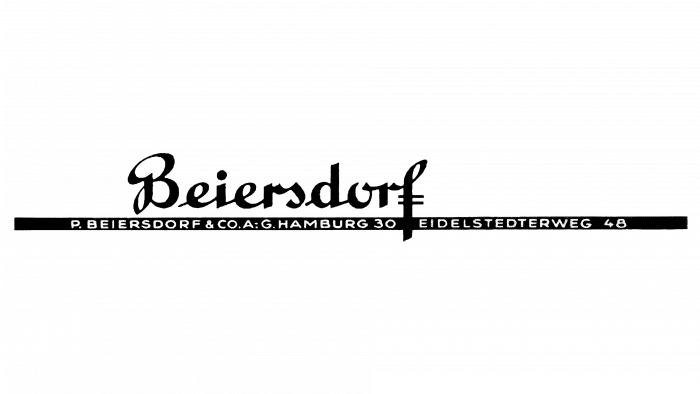 The emblem of the period consisted of the name of the company in handwritten semi-italics. The word "Beiersdorf" was placed on a long black line that extended beyond it. There were two white inscriptions on a dark background: "P. BEIERSDORF & CO.A: G. HAMBURG 30 "and" EIDELSTEDTE RWEG 48 ".
1968 – 1992
After the redesign, the text part was reorganized: the developers placed it in the center, surrounded by two arched lines at the top and bottom. The result is an oval with pointed ends. Its edges are at the uppercase "B" and lowercase "f," which have received elongated elements.
1992 – 2014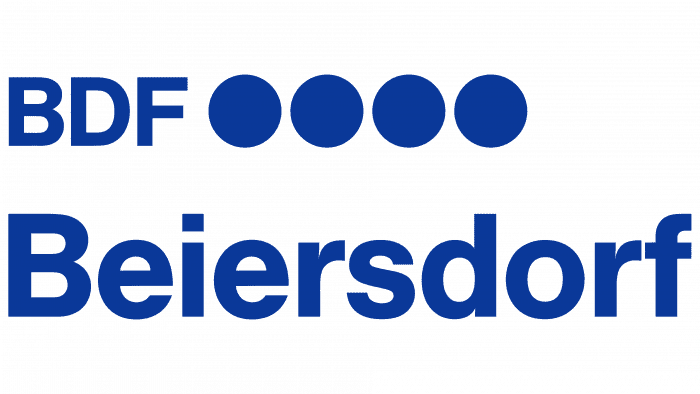 In 1992, the management approved a new emblem. It consisted of the company's full name "Beiersdorf," the abbreviation "BDF," and four large dots. The designers changed the color of the letters from black to blue.
2014 – today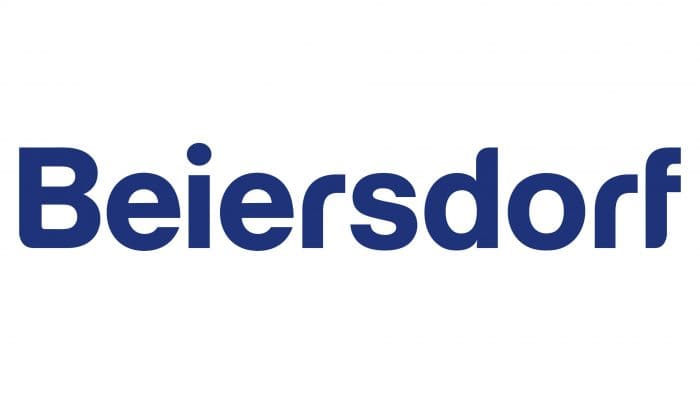 The modern version almost completely repeats the previous one, except the abbreviated name and bold dots: their designers have removed. They also changed the font, choosing an almost identical typeface with roundings.
Font and Colors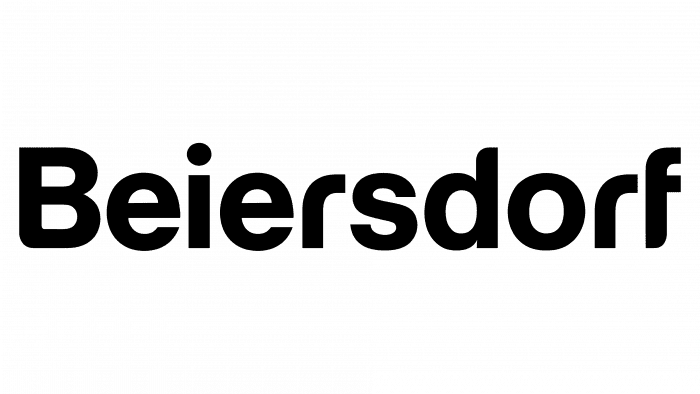 There are no graphic elements in the logo except for the arched stripes, a long black line, and four large dots. But they did not play an important role, so they existed for a limited time.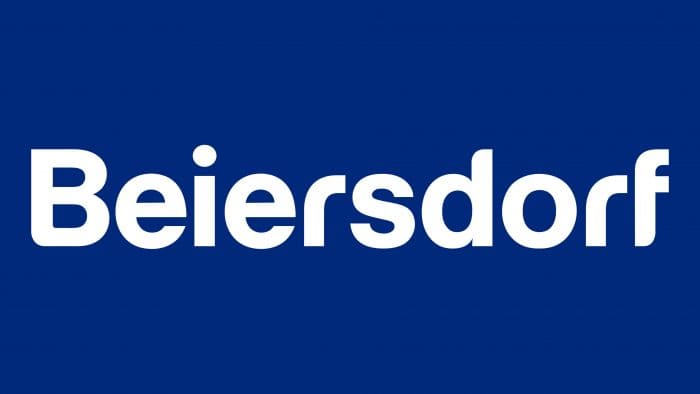 The emblem's basic emphasis is placed on the inscription, which is why a new font is used in each version of it. One of the latest is Helvetica Neue Heavy, a grotesque sans serif typeface. It is a joint development of Eduard Hoffmann and Max Miedinger and is published on Linotype. The logo's color palette is minimalistic: the first two versions use black and white, the latter – blue and white.
Beiersdorf color codes
Air Force Blue

Hex color:
#1e347b
RGB:
30 52 123
CMYK:
76 58 0 52
Pantone:
PMS 288 C