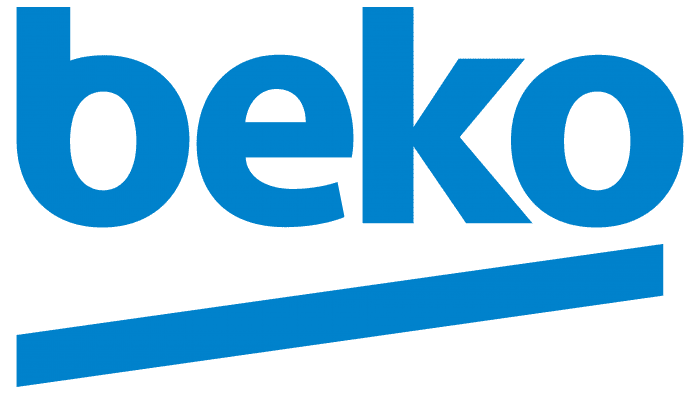 Beko is an export brand of home electronics and home appliances. It was introduced to the international market in 1967. It is owned by the Turkish financial and industrial conglomerate Koç Holding Durable Goods Group.
Meaning and History

Visual brand identity is simple and recognizable. The blue "Beko" lettering has been adorning branded products for many years. But its design changed once when the company decided to balance the graphic composition.
1967 – 2014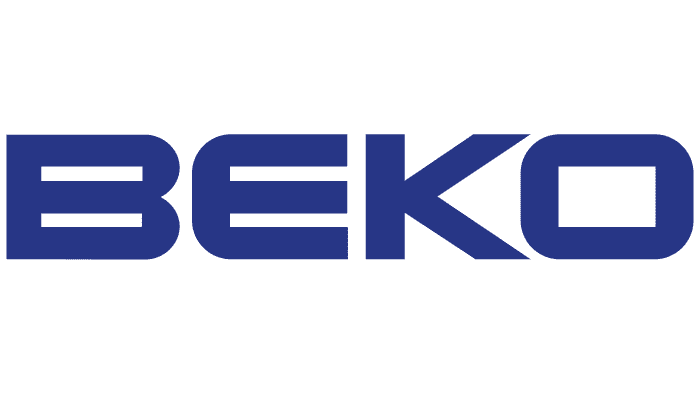 The brand name on the debut emblem is written in capital letters. For decoration, a square chopped font was used. Despite this, the corners at "E" and "O" are rounded.
2014 – today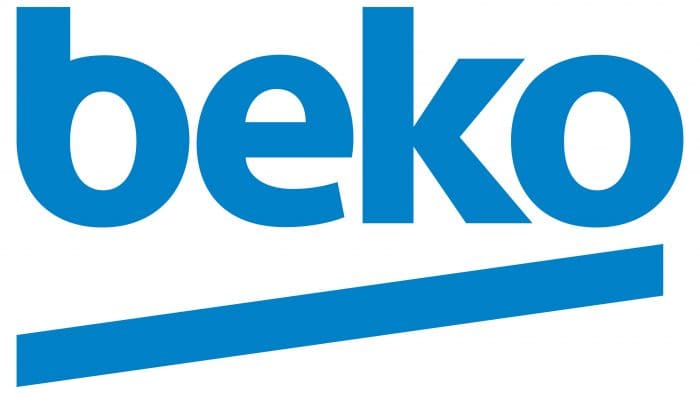 The current lottery was developed by the branding company Chermayeff & Geismar & Haviv. Preparation for the redesign took four months. As Sagi Haviv admitted, the specialists faced a difficult task: to make the brand name harmonious. The old version lacked balance because B and E were closed, and K and O were open.
To solve this problem, the designers replaced the uppercase letters with lowercase letters. The current typography resembles the Myriad font, but the shapes of the printed characters are slightly different – especially the "b," the round part looks like an exact copy of the "o."
The word "Beko" is underlined with a diagonal line. With its help, the developers tried to convey the dynamics and energy. The color is also symbolic. The bright shade of dark blue reflects the brand's focus on consumers between 18 and 35.
Font and Colors of the Emblem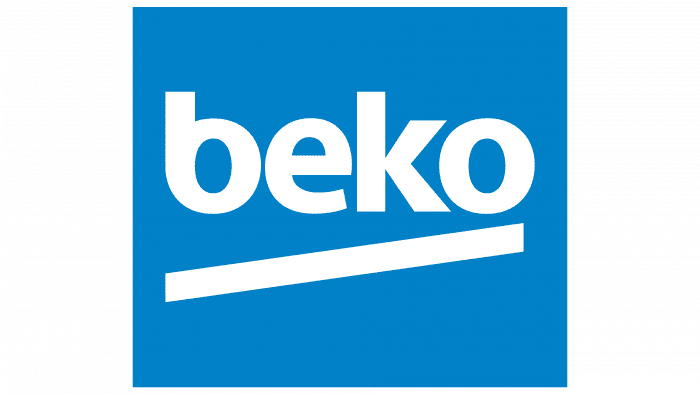 The visual identity mark for this brand has always consisted of only a short text. The title is placed on a light background and is not supplemented by any figurative elements. Therefore, the Chermayeff & Geismar & Haviv studio designers played up the inscription in an original way, giving it a graphic expressiveness. The only detail is the wide oblique stripe at the bottom. It coincides with the lines of the letters, so it looks like a diagonal rectangle directed upwards at a slight angle.
The inscription in the new version of the logo is made with an individual typeface. The characters are in lower case. They are sleek and streamlined, except for the "k," which has three sharp corners. The heights of the legs "b" and "k" are identical, so the first letter is perceived as shorter than it is. Sans Serif font is used for the inscription – chopped, grotesque.
The color of the emblem depends on where it is placed. On official labels, promotional materials, and documents, the letters are blue, and the label on the equipment is black or three-dimensional, with a chrome effect.