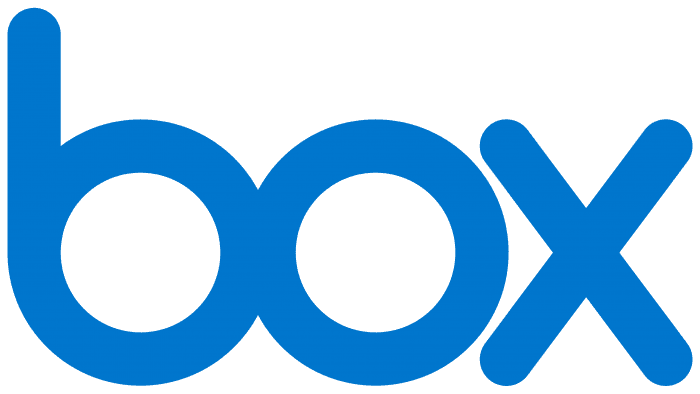 Box Logo PNG
Cloud-based content management and file sharing for business feature a simple but powerful icon. The Box logo symbolizes the stability of development, the importance of offers, the consistency of demand, and maintaining recognition.
| | |
| --- | --- |
| Founded: | 2005 |
| Founder: | Aaron Levie, Dylan Smith |
| Headquarters: | Redwood City, California, U.S. |
| Website: | box.com |
Box Inc. is an American internet company with cloud storage and file hosting functionality. It was founded in 2005 by Aaron Levie, a student at the University of Southern California, later joined by his childhood friend Dylan Smith. The firm now specializes in content sharing and cloud file management services. Its headquarters are located in Redwood City, California (USA).
Meaning and History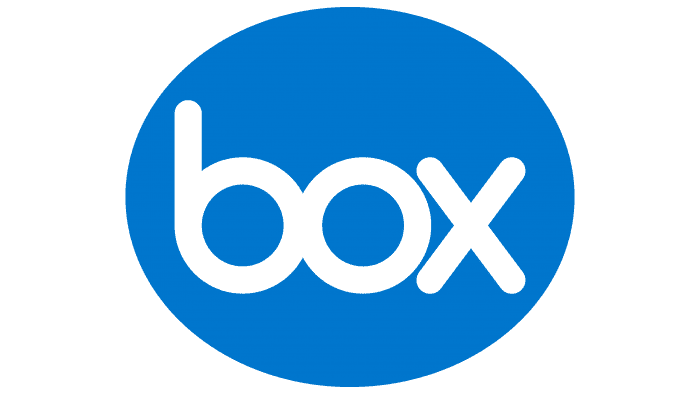 The future company's basis was the student project Aaron Levie when the young man was studying at the university. Realizing that his idea could be a great business plan, he dropped out of university, created a company, and led it. The former student became CEO, and he offered the financial manager position to his longtime friend.
In 2009, after four years of operation, the internet service made a profitable acquisition – it bought Increo Solutions. It is a start-up for storing and exchanging documents in the cloud. The program is built on the principle of general access with viewing through a browser. Now applications and official clients are adapted for several platforms: Windows, macOS, mobile versions.
What is Box?

The Box is an American company founded in 2005 by entrepreneurs Dylan Smith and Aaron Levie. Its primary focus is the creation and sale of cloud technologies for managing content and collaboration. The company develops software that allows users to access folders online and remotely work with files.
In 2012, the start-up firm attracted many investors who have invested serious money in it, ensuring a successful start. This was followed by a series of promising purchases and mergers that influenced the Internet service's image. Now it is a developed company offering the ability to work with files remotely according to several schemes: Personal, Business, Enterprise. Stable development and constant demand have led to the fact that the service has not changed the logo for many years – in order always to be recognizable and remain in the field of view of customers.
Font and Colors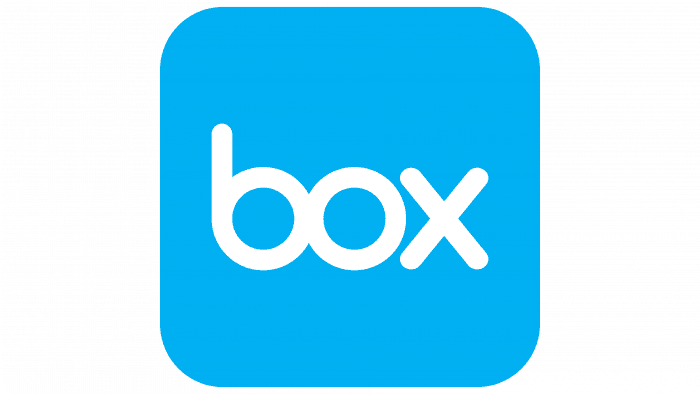 The individual storage-hosting sign is based not only on its name but also on the concept because a box is a temporary place for storing business papers, which will then be in demand. Therefore, it unobtrusively symbolizes collaboration with content – the fact that files can be transferred to each other, invite users to view them, and edit and share documents.
To do this, the designers stylized the first two letters of the word "box": they connected them, forming a semblance of eyes, binocular lenses, or spectacle frames. To clearly emphasize the idea, they removed the lower-left protrusion at "b," rounded it and brought the adjacent "o" as close as possible.
As a result, "bo" is perceived separately from "x," which also has roundings. Thanks to this technique, it looks like a plus sign (+) tilted to the side. That is, the last letter also emphasizes the concept of inviting users to explore files together.
The logo uses an individual font. It was created specifically for this brand to represent not only the company but also its idea. All letters are lowercase, smooth, chopped. They have rounded internal and external elements – both letter gaps and protruding parts. The color palette is uniform and consists of light blue (lettering) and white (background).
Box color codes
Bright Navy Blue

Hex color:
#0061d5
RGB:
0 97 213
CMYK:
100 54 0 16
Pantone:
PMS 2728 C