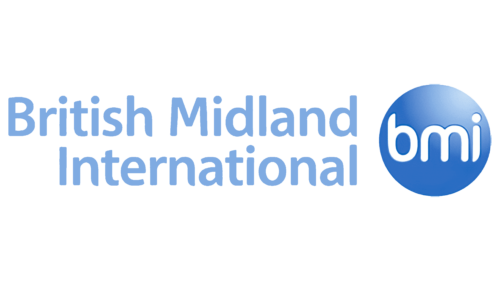 British Midland International Logo PNG
The British Midland International logo is a perfect example of symbolism that reflects the company's essence. The main element is the light blue British Midland International lettering. This color symbolizes the company's reliability, stability, and professionalism, which is very important for passengers who want to feel safe during the flight.
The capital letters "B," "M," and "I" in the full name of the brand give the logo rigor and officiality, high status, and authority.
The volumetric sphere from blue to pale blue, located on the right, symbolizes the sky in which the company's planes fly. This element of the logo gives it dynamism and lightness. In the middle of the ball is the inscription "bmi" in white lowercase. This abbreviation indicates the name of the company and its brand. White color symbolizes purity, light, and clarity, which reflects the company's commitment to purity and clarity in its work.
The emblem of British Midland International reflects the company's values, such as reliability, craftsmanship, status, dynamism, lightness, purity, and clarity. It creates an emotional experience that reminds passengers that they can fully trust BMI on their flights.
British Midland International: Brand overview
| | |
| --- | --- |
| Founded: | 1938 – 2012 |
| Founder: | Lufthansa |
| Headquarters: | Donington Hall, Castle Donington, United Kingdom |
Meaning and History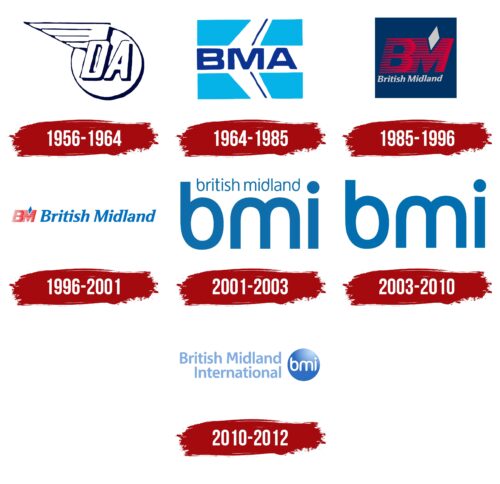 1956 – 1964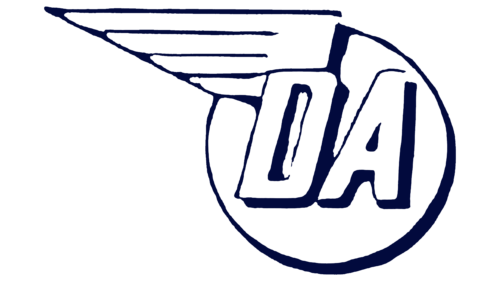 1964 – 1985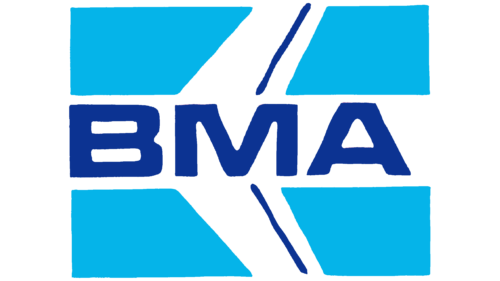 1985 – 1996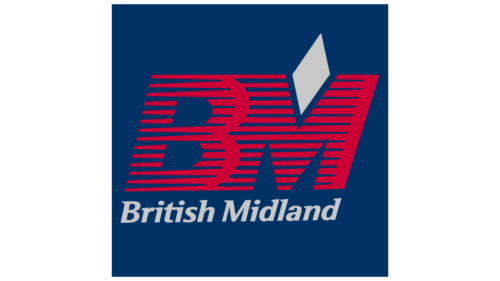 1996 – 2001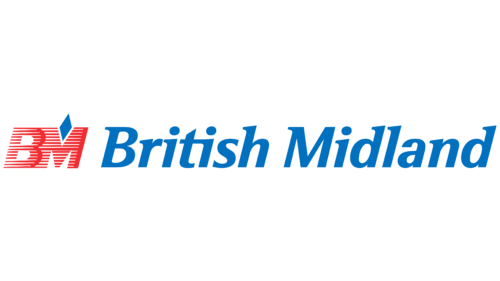 2001 – 2003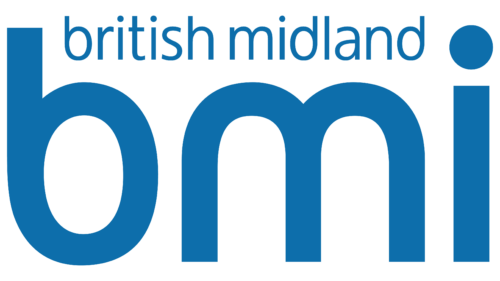 2003 – 2010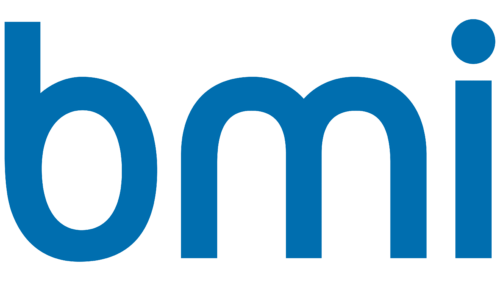 2010 – 2012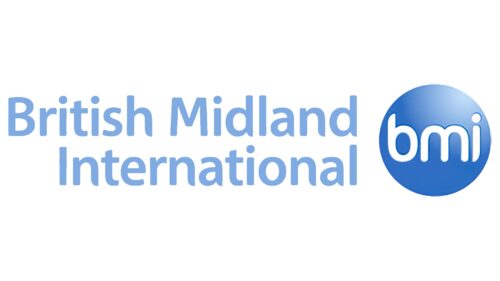 British Midland International color codes
Ruddy Blue

Hex color:
#7fabe2
RGB:
127 171 226
CMYK:
44 24 0 11
Pantone:
PMS 7453 C
YInMn Blue

Hex color:
#286dc3
RGB:
40 109 195
CMYK:
79 44 0 24
Pantone:
PMS 660 C