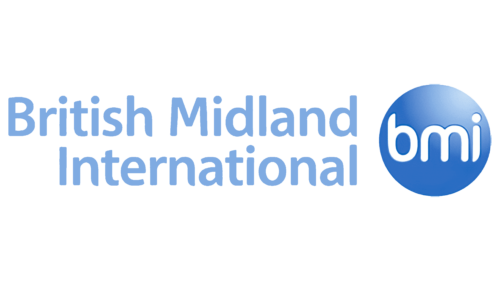 British Midland International Logo PNG
The British Midland International logo is a perfect example of symbolism that reflects the company's essence. The main element is the light blue British Midland International lettering. This color symbolizes the company's reliability, stability, and professionalism, which is very important for passengers who want to feel safe during the flight.
The capital letters "B," "M," and "I" in the full name of the brand give the logo rigor and officiality, high status, and authority.
The volumetric sphere from blue to pale blue, located on the right, symbolizes the sky in which the company's planes fly. This element of the logo gives it dynamism and lightness. In the middle of the ball is the inscription "bmi" in white lowercase. This abbreviation indicates the name of the company and its brand. White color symbolizes purity, light, and clarity, which reflects the company's commitment to purity and clarity in its work.
The emblem of British Midland International reflects the company's values, such as reliability, craftsmanship, status, dynamism, lightness, purity, and clarity. It creates an emotional experience that reminds passengers that they can fully trust BMI on their flights.
British Midland International: Brand overview
| | |
| --- | --- |
| Founded: | 1938 – 2012 |
| Founder: | Lufthansa |
| Headquarters: | Donington Hall, Castle Donington, United Kingdom |
British Midland International, often known as BMI, was a UK-based airline that functioned between 1964 and 2012 before ultimately merging with British Airways. Initially, British Midland launched its operations as a charter airline, gradually shifting its focus towards providing scheduled domestic and European flights. The airline later ventured into long-haul services as well.
In 2002, the company underwent a rebranding process and was renamed BMI. This was followed by another renaming in 2009 to BMI British Midland, intending to highlight its British identity after Lufthansa's acquisition. London Heathrow Airport served as BMI's primary hub, connecting multiple destinations across the UK, Europe, the Middle East, and Asia, utilizing a fleet of around 60 aircraft.
In 2012, the International Airlines Group (IAG), the parent company of British Airways, bought BMI to secure additional slots at Heathrow Airport. After the acquisition, BMI's operations were absorbed into British Airways. Although some of BMI's aircraft and routes were retained, the BMI brand effectively vanished by the end of 2012.
At the zenith of its operations, BMI was the second-largest airline functioning at London Heathrow, controlling up to 10% of all slots. The airline thus played a significant role in the UK's aviation market over several decades. Before its takeover in 2011, BMI reported transporting over 8 million passengers and employing around 4,000 staff members.
Meaning and History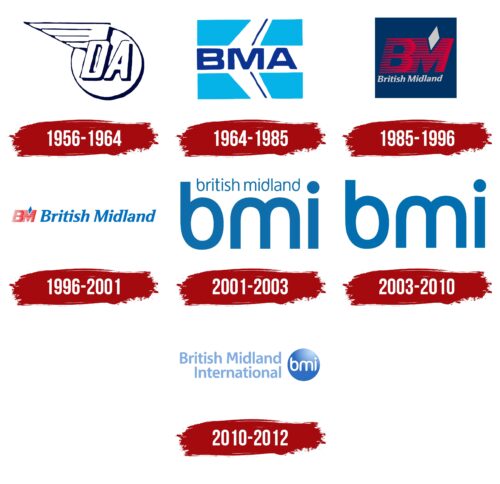 1956 – 1964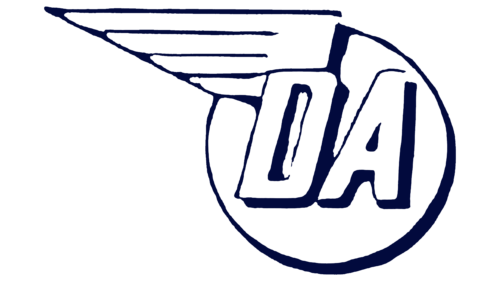 1964 – 1985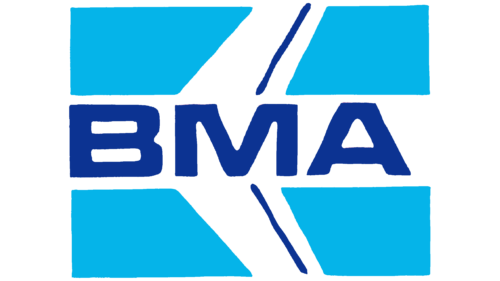 1985 – 1996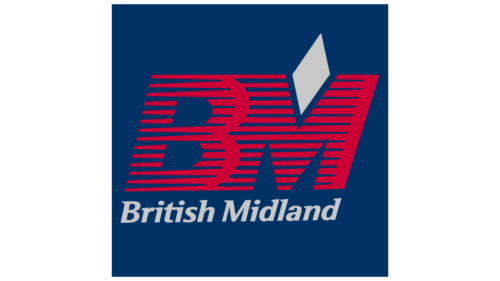 1996 – 2001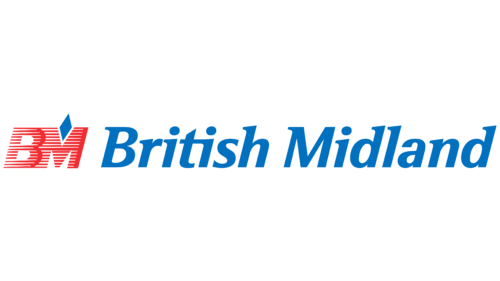 2001 – 2003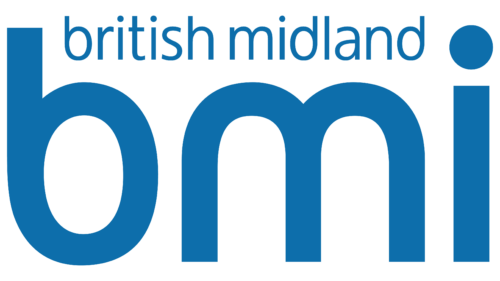 2003 – 2010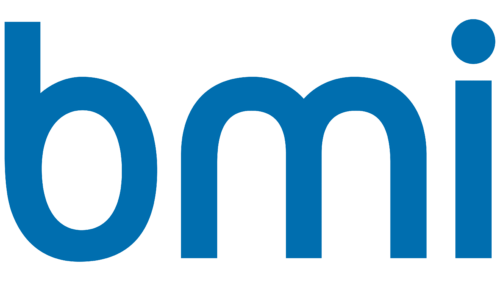 2010 – 2012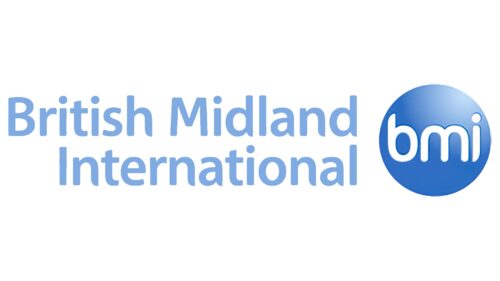 British Midland International color codes
Ruddy Blue

Hex color:
#7fabe2
RGB:
127 171 226
CMYK:
44 24 0 11
Pantone:
PMS 7453 C
YInMn Blue

Hex color:
#286dc3
RGB:
40 109 195
CMYK:
79 44 0 24
Pantone:
PMS 660 C