Britney Spears Logo PNG
The Britney Spears logo, first presented to the world in 2016 with the release of the album "Glory," carries a charm that echoes both the romance and the audacity characteristic of the American pop icon. Although originally portrayed with light-toned letters, the vibrant pink rendition lends itself to a bolder interpretation of the star's personality.
At the very core of this emblem lies its font, which carries a signature trait of high contrast between thin and thick lines. This distinct aspect mirrors Britney's career, highlighting the contrasting elements of her journey. It symbolizes her versatility as an artist and her ability to command attention in the ever-changing music industry.
The letterforms have another unique feature – large, triangular serifs that adorn the ends. These design elements make the logo stand out and imbue it with a sense of dramatic flair, perfectly representing Britney's captivating stage presence. These serrations lend the logo a visual rhythm, reflecting the star's rhythmic musical prowess.
This logo has a few letters that are fashioned uniquely. Take the letter 'A,' for instance, which is missing its crossbar. Similarly, the middle bars of both 'E's are detached from their vertical spine, hanging freely. These unusual forms catch the eye and create a sense of intrigue. They signify Britney's own uniqueness and her breakaway from the norm, encapsulating the bold spirit she embodies.
The choice of bright pink for the logo strikes a balance between femininity and audacity, staying true to the essence of Britney Spears. The color, known for its association with romance, also resonates with Britney's affinity for the flamboyant. It provides a compelling background that effortlessly accentuates the bold typography.
The Britney Spears emblem serves as a visual metaphor for the pop icon herself. The unique font style, the contrast of line thickness, the playful modifications, and the vibrant color all combine to create an emblem that is as versatile and intriguing as the star it represents.
Britney Spears: Brand overview
| | |
| --- | --- |
| Founded: | 1992 – present |
| Founder: | Britney Jean Spears |
| Headquarters: | Los Angeles, U.S. |
| Website: | britneyspears.com |
Born in McComb, Mississippi, on December 2, 1981, Britney Spears was already stealing the spotlight by the age of 8. As the 1990s drew to a close, she had morphed into a pop phenomenon with irresistible chart-busting hits like "Baby One More Time" and "Oops!… I Did It Again," engraving her legacy in the annals of music history.
Even at eight years old, Britney was unwavering in her ambition to make a splash in Hollywood. She bravely auditioned for Disney's The Mickey Mouse Club, only to be rejected due to her age. Undeterred, she auditioned again two years later and was rewarded with acceptance. The show, which also featured soon-to-be celebrities like Christina Aguilera and Justin Timberlake, was a resounding success but was ultimately canceled, leaving Britney free to chase her other dreams.
Britney's journey to the zenith of superstardom began in 1997 when she signed with Jive Records. She released her debut album, "Baby One More Time," in 1999, which shot straight to the top of the charts and sold over 10 million copies in its first year alone. Her blend of a sweetly innocent persona and irresistibly catchy bubblegum pop sound had audiences captivated and quickly sealed her status as a pop icon.
The release of Britney's debut album rocketed her into fame, and she solidified her status as a pop juggernaut with her subsequent chart-topping albums, "Oops!… I Did It Again" and "Britney." Her compelling dance routines and bold, provocative performances, often featuring daringly revealing costumes, rendered her an unforgettable figure in the music world.
Britney's personal life played out like a dramatic roller coaster ride in the public eye. Notable events included her widely publicized split from fellow pop star Justin Timberlake, a hasty marriage to childhood friend Jason Alexander, and subsequent marriage in 2004 to dancer Kevin Federline, with whom she had two children before divorcing in 2007.
2007 marked a dark period in Britney's life as she spiraled into a series of erratic behaviors. Britney faced formidable personal challenges, from shaving her head and attacking the paparazzi with an umbrella to losing custody of her children and falling under her father's conservatorship.
Despite these struggles, Britney persevered, releasing her sixth album, "Circus," in 2008 and embarking on a world tour. In 2012, she took a seat on the judging panel for the hit TV show "The X Factor," making a significant impact on the show's dynamic.
The following years saw Britney bounce back spectacularly, bolstering her reputation as an indomitable presence in the music industry. Her four-year Las Vegas residency show, "Britney: Piece of Me," which ran from 2013 to 2017, was a tremendous success. Furthermore, her ninth studio album, "Glory," released in 2016, won over critics and fans alike, earning widespread acclaim.
In 2019, Britney announced an "indefinite hiatus" from music and withdrew from her Las Vegas residency, leaving fans disheartened. However, after a two-year absence, she made a victorious return to the stage in 2021, demonstrating her timeless allure. Despite her father's health problems, Britney emerged resilient and rejuvenated.
Britney Spears, the ever-glowing pop music star, has experienced a career filled with soaring highs and daunting lows. From her initial days as a teen sensation to her enduring status as a pop icon, Britney's indomitable influence on the music industry is inescapable. Despite her personal trials, her fans' unwavering devotion underscores her significant role as a cherished artist who continues to make a lasting impact on the music landscape.
Meaning and History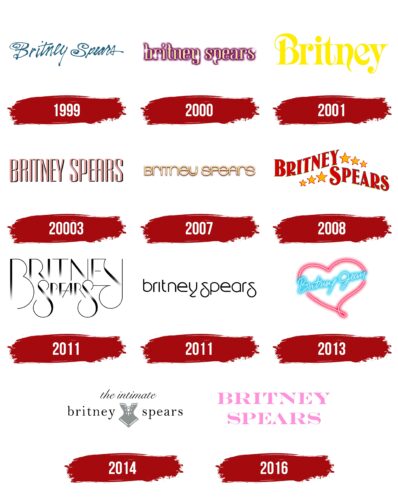 Her brand identity embodies the quintessential pop star image, blending catchy melodies, engaging music videos, and high-energy performances. Her trendsetting fashion choices, from the schoolgirl outfit in "…Baby One More Time" to the red jumpsuit in "Oops!… I Did It Again," have become part of the pop culture zeitgeist.
Over time, the artist's brand identity evolved, mirroring her personal journey and career trajectory. As she moved past her teen pop phase, her music style matured, displaying more depth and exploring more complex themes, reflecting her evolution as an artist and a woman.
Her identity is also synonymous with resilience. Public battles with her mental health and the conservatorship led by her father have led to widespread support from fans and the public. The "#FreeBritney" movement demonstrates how her personal struggle resonated with her audience, showing her brand's power and her influence as an artist and a public figure.
Britney Spears's brand is thus a compelling blend of pop culture influence, personal resilience, and continuous evolution, making her an enduring figure in the world of music.
What is Britney Spears?

Britney Spears, born on December 2, 1981, is an iconic American singer and songwriter who has left a lasting impact on the pop music industry. Emerging from Kentwood, Louisiana, she gained recognition as a child on the television show "Star Search" and later on Disney Channel's "The Mickey Mouse Club."

Since launching her music career in the late 90s with her debut album "…Baby One More Time", the artist has solidified her status as a global pop phenomenon. Chart-topping hits and mesmerizing performances, coupled with her personal life's high-profile nature, have kept her in the spotlight for more than two decades.
1999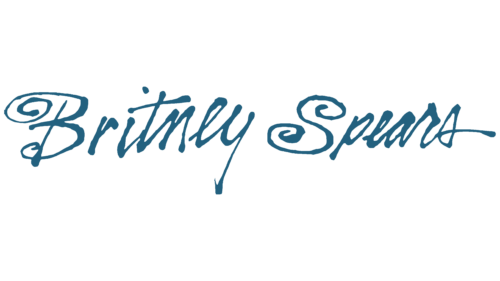 2000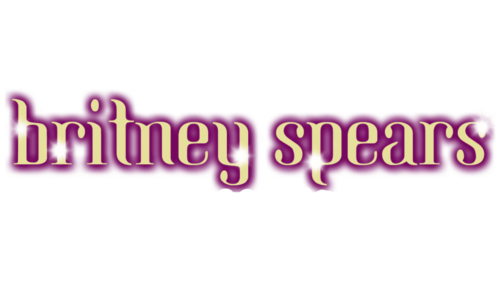 2001
2003
2007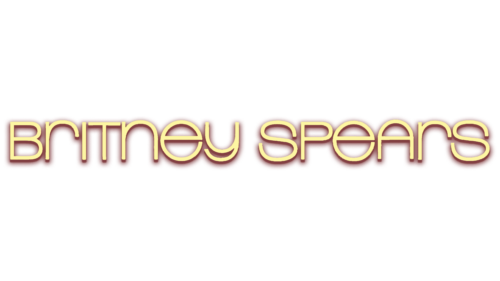 2008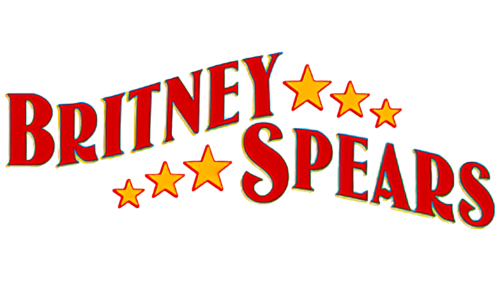 2011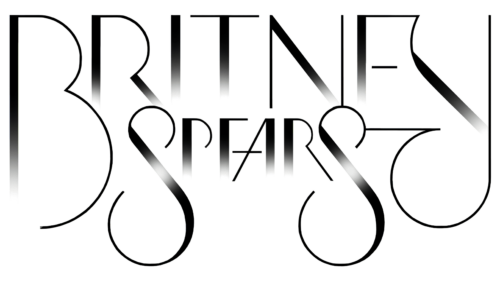 2011

2013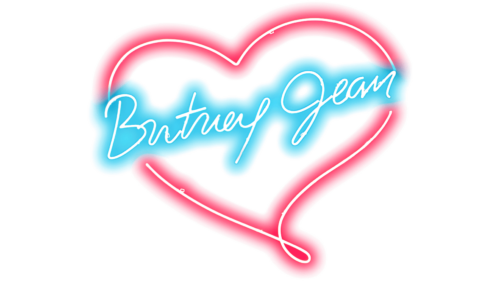 2014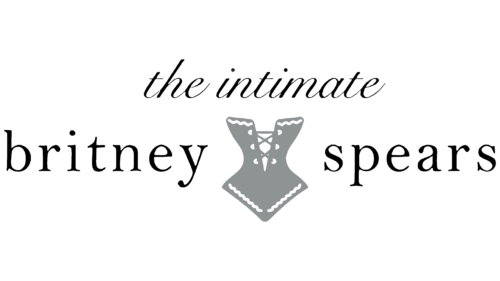 2016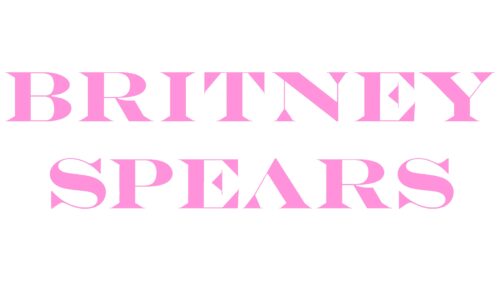 Britney Spears color codes
Lavender Rose

Hex color:
#ff91da
RGB:
255 145 218
CMYK:
0 43 15 0
Pantone:
PMS 231 C