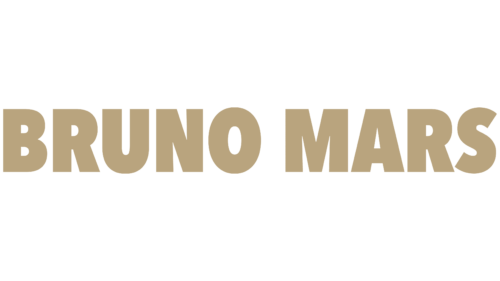 Bruno Mars Logo PNG
The Bruno Mars logo captivates with its simplicity and elegance. The design consists of the artist's name in beige capital letters, all arranged on one horizontal line. The choice of a bold, sans-serif typeface lends the logo a sleek, contemporary feel, indicative of the artist's modern yet timeless musical style.
The emblem's design tells us much about Bruno Mars as an artist. The minimalistic approach taken with the logo mirrors the star's unpretentious demeanor and down-to-earth personality. Despite his global fame and undeniable talent, Mars is known for his modesty, and this trait is subtly captured in the simple design of his logo.
The text's color is another critical aspect of the design. The beige hue exudes a warm, approachable vibe, echoing Bruno Mars' charismatic and welcoming stage presence. Just as his music draws in a diverse audience, the neutral color palette of the logo speaks to a wide range of viewers.
The typeface, a significant emblem feature, is similar to several fonts, such as Flieger Condensed from FontSite Inc., Florida Serial Black from SoftMaker, and FullerSansDTCond Black from DTP Types. The choice of such bold, assertive typefaces reflects Mars' confident stage presence and the strong impact his music has made on the industry.
The logo design, consisting of capital letters, means power and fame. Using capital letters conveys a sense of authority and importance, further highlighting Bruno Mars' stature in the music world. It serves as a constant reminder of the indelible mark he has made in the industry.
In its simplicity and sophistication, the Bruno Mars emblem does an excellent job of capturing the artist's essence. It embodies his down-to-earth nature, appeals to diverse audiences, commanding presence, and the strong impact of his music. All these elements come together in a design that is as unforgettable as Bruno Mars himself.
Bruno Mars: Brand overview
| | |
| --- | --- |
| Founded: | 2004 – present |
| Founder: | Peter Gene Hernandez |
| Headquarters: | Los Angeles, U.S. |
| Website: | brunomars.com |
Emerging from the vibrant landscapes of Honolulu, Hawaii, Bruno Mars, born Peter Gene Hernandez on October 8, 1985, is an American singer, songwriter, and record producer of exceptional talent. Raised in a family rich in musical heritage – his father being a proficient Latin percussionist and his mother a skilled singer and dancer – Mars was destined for musical greatness.
Even as a toddler, Mars began showcasing his musical prowess by performing at various Hawaiian venues with his family's band, The Love Notes. However, it was his bold move to Los Angeles with the single-minded goal of pursuing a music career that truly ignited his rise to fame. His unwavering dedication and perseverance finally bore fruit when he signed his first contract with Motown Records in 2004, marking his entrance into the competitive world of music.
Though his first record deal proved short-lived, Mars did not allow this setback to dim his passion. Instead, he found his niche as a songwriter, and it was not long before he scored one of his earliest hits with Flo Rida's "Right Round." His knack for crafting catchy tunes caught the attention of renowned artists like K'Naan, Sean Kingston, and B.o.B., who soon enlisted his songwriting skills.
In 2010, Mars burst onto the scene as a solo artist with his debut single, "Just the Way You Are." The song instantly swept the charts in numerous countries. Mars continued to captivate the music world with hit singles like "Grenade" and "The Lazy Song," showcasing his ability to pen irresistible songs and deliver powerful performances.
Mars's music is a unique sonic tapestry woven from diverse musical styles, including R&B, pop, rock, and funk. Each track is a rhythmic fusion of catchy melodies, witty lyrics, and an undeniable positive energy. Mars's multi-instrumentalist skills further enhance each song, creating an engaging and exciting musical experience.
Mars's extraordinary musical achievements have not gone unnoticed. He has received numerous accolades, including Grammys, Billboard Music Awards, and MTV Music Awards. His notable contributions to the music industry were acknowledged when he was listed among Time Magazine's 100 most influential people in the world in 2018, securing his position as a global music icon.
Bruno Mars's magnetic charm and innovative sound have stirred a revolution in the music industry. His journey from humble Hawaiian beginnings to global stardom is truly extraordinary. His enchanting melodies have won the hearts of millions of fans worldwide, solidifying his standing as one of his generation's most cherished and influential artists.
Meaning and History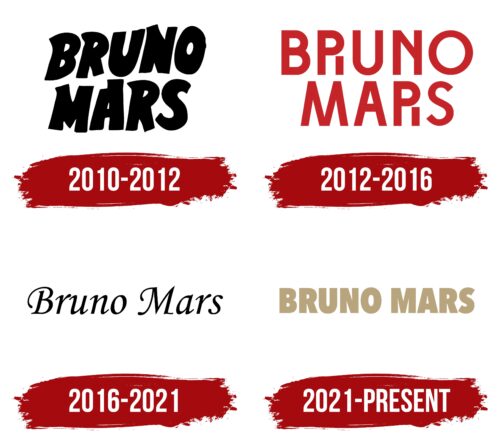 His brand identity hinges on an enthralling mix of old-school showmanship, diverse musical styles, and modern pop sensibilities. He brings to the table an electrifying stage presence reminiscent of music legends like Michael Jackson and Prince. Through this, he establishes a direct connection with the audience, enhancing his appeal and accessibility.
His songs, filled with emotive lyrics and catchy hooks, reveal a knack for storytelling. They often explore themes of love, loss, and celebration, striking a chord with listeners worldwide. This universal resonance is a defining aspect of his brand identity, contributing to his massive global fan base.
Known for his penchant for flamboyant fashion and stylish hats, his personal style is an integral part of his brand. This sense of style complements his music and his personality, building a cohesive and distinct image that sets him apart in the music industry. Bruno Mars's brand is characterized by dynamic performance, diverse musical influence, compelling storytelling, and distinctive personal style.
What is Bruno Mars?

Bruno Mars, born Peter Gene Hernandez on October 8, 1985, is a multi-faceted American singer, songwriter, and record producer. Raised in Honolulu, Hawaii, the artist was exposed to a rich blend of musical influences from a young age, igniting his passion for performance and songcraft. This early immersion in music set the stage for the ascent of Mars, launching him into a trajectory of success.

The artist initially gained notable attention in the industry as a producer and songwriter, contributing to hits for artists like Flo Rida and K'Naan. His breakthrough arrived with his debut studio album, "Doo-Wops & Hooligans," in 2010, unveiling a distinctive sound that harmonized pop, reggae, R&B, and funk. A slew of successful albums and hit singles like "Just the Way You Are," "Locked Out of Heaven," and "Uptown Funk" followed, cementing his standing in the global music scene.
2010 – 2012
2012 – 2016
2016 – 2021

2021 – today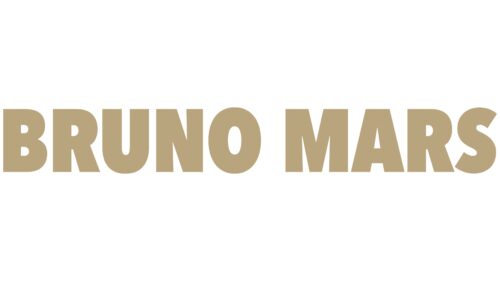 Bruno Mars color codes
Light French Beige

Hex color:
#b9a47e
RGB:
185 164 126
CMYK:
0 11 32 27
Pantone:
PMS 466 C