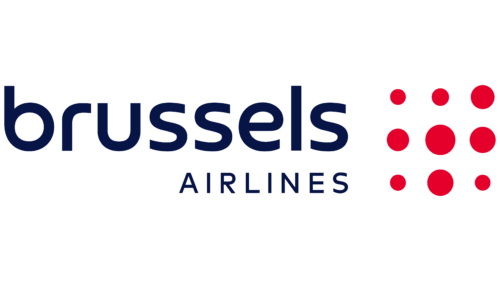 Brussels Airlines Logo PNG
The Brussels Airlines logo is a bright and recognizable symbol of the company, which consists of two parts. At the top is written the name of the city, which is the airline's base, and at the same time, its name, the word "Brussels," is written in dark blue bold. At the bottom of the logo is an indication of the brand's direction, namely "AIRLINES," written in a large thin font in the same color as the city's name. To the right of the logo are nine red dots that form a square.
Each of the nine dots on the logo symbolizes one of the nine Belgian provinces where the company operates its flights. The red dots symbolize strength, energy, and Belgian Flemish colors.
The meaning of the Brussels Airlines emblem lies in emphasizing the Belgian identity and the company's commitment to local values. It demonstrates the airline's commitment to the local community and highlights its role in developing tourism and the Belgian economy.
The company's values include the following:
Respect for local traditions and culture.
The pursuit of comfort.
High-quality service for its passengers.
The company adheres to high safety and environmental responsibility standards in its activities.
Brussels Airlines: Brand overview
| | |
| --- | --- |
| Founded: | 7 November 2006 |
| Founder: | Lufthansa Group |
| Headquarters: | Brussels Airport, Diegem, Machelen, Belgium |
| Website: | brusselsairlines.com |
Brussels Airlines, the national airline of Belgium, operates from its central base at Brussels Airport, with its headquarters in Brussels. The airline emerged in 2006 following the financial collapse of Sabena, which was Belgium's previous national carrier. Brussels Airlines is currently under the ownership of the Lufthansa Group.
Providing short to medium-haul flights, Brussels Airlines connects over 90 locations across Europe, Africa, and North America, with its primary operations centered at Brussels Airport. Being part of the Star Alliance, the airline has forged codeshare agreements with fellow alliance members such as United Airlines and Air Canada.
The fleet of Brussels Airlines comprises nearly 50 Airbus aircraft, primarily narrow-body jets, including models such as the A319, A320, and A321. The airline also operates Boeing 737 freighters, providing cargo services and passenger flights.
In the period before the COVID-19 pandemic struck, the airline transported around 10 million passengers annually and maintained a workforce of roughly 4,000 employees. To counter the drastic financial fallout from the pandemic, Lufthansa provided a rescue package amounting to $390 million in 2020, enabling Brussels Airlines to stay afloat despite the massive downturn in air travel.
Having been awarded a 4-star rating by Skytrax, Brussels Airlines has also garnered several accolades recognizing its service excellence and punctuality.
Meaning and History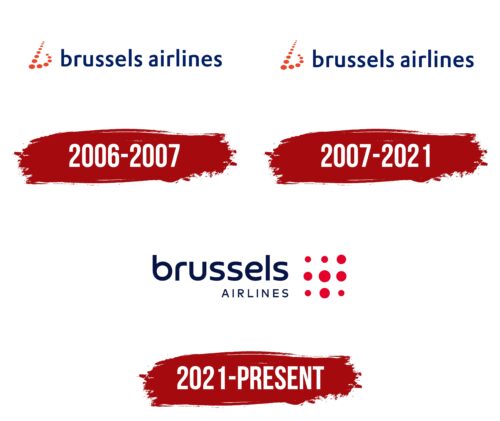 2006 – 2007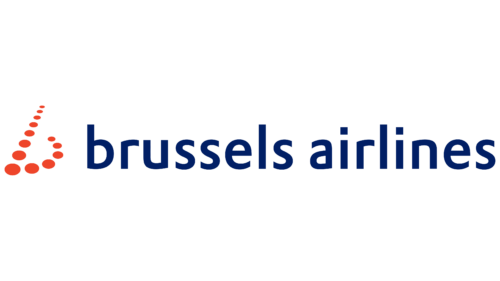 2007 – 2021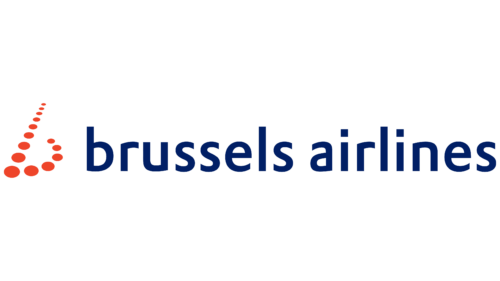 2021 – today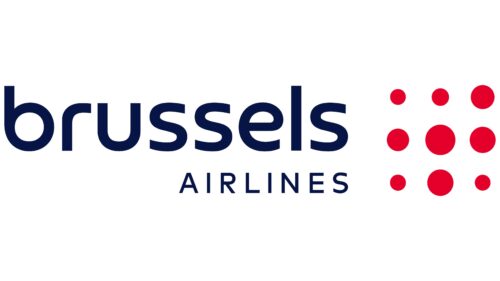 Brussels Airlines color codes
Blue Black

Hex color:
#061446
RGB:
6 20 70
CMYK:
91 71 0 73
Pantone:
PMS 2766 C
Medium Candy Apple Red

Hex color:
#e5002b
RGB:
229 0 43
CMYK:
0 100 81 10
Pantone:
PMS 185 C