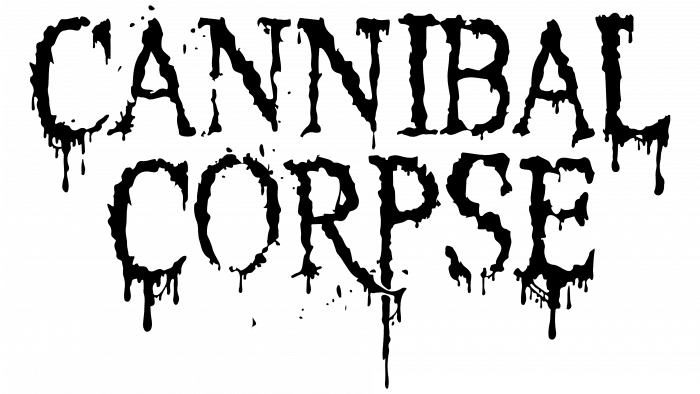 Cannibal Corpse Logo PNG
Cannibal Corpse: Brand overview
| | |
| --- | --- |
| Founded: | 1988–present |
| Founder: | Alex Webster, Jack Owen, Paul Mazurkiewicz, Chris Barnes, Bob Rusay, Barnes |
| Headquarters: | Buffalo, New York, U.S. |
| Website: | cannibalcorpse.net |
| Logo downloads: | |
Cannibal Corpse is an American rock band that performs music in the genres of deathgrind and death metal. It was founded by ex-members of two disbanded bands: Beyond Death and Tirant Sin. They teamed up in 1988 and a year later signed a seven-album deal with Metal Blade Records.
Meaning and History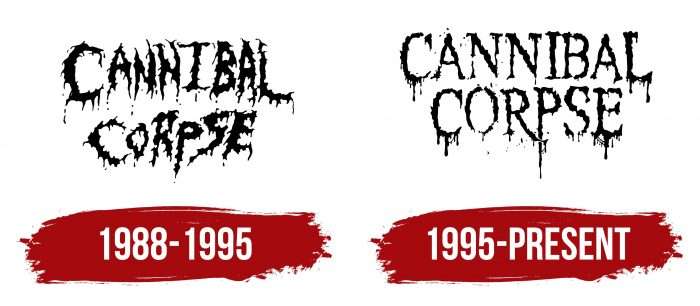 What is Cannibal Corpse?

It is an American band with drummer Paul Mazurkiewicz and bassist Alex Webster as regular members. She appeared in 1988 and has played death metal from the very beginning.
Immediately after their debut, the group acquired a logo with the words "Cannibal Corpse." Bassist Alexander Webster invented the name, and other musicians unanimously supported it.
1988 – 1995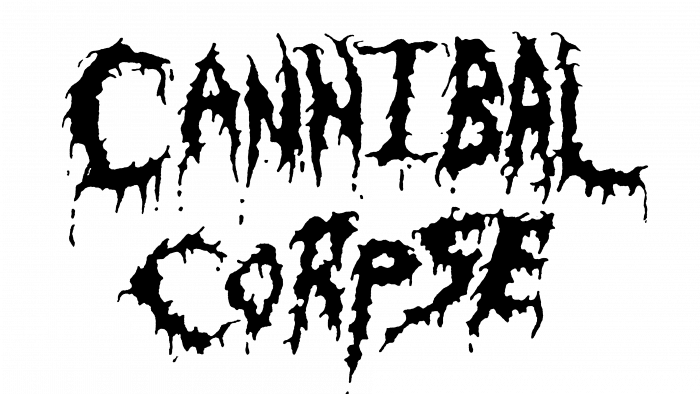 The first version of the logo appeared on the cover of the album "Eaten Back to Life," released in 1990. It looked intimidating: it seemed that the words were written in blood. This was the intention because the designers chose red as the main color. The impression was enhanced by numerous splashes, drips, and blurred lines. Moreover, the letters themselves were uneven and disproportionate.
1995 – today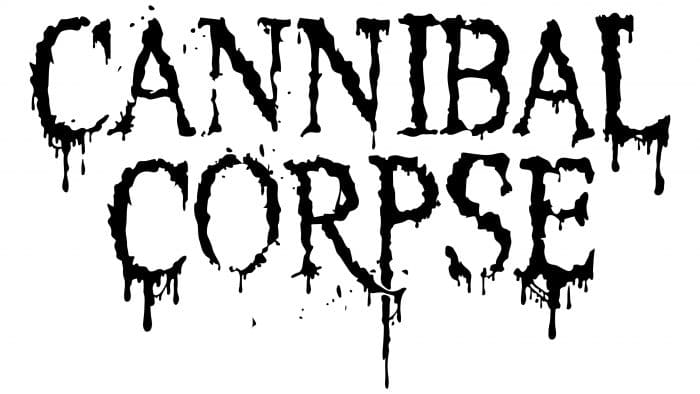 In 1995, the painting style changed slightly. On the cover of the studio album, "Vile" fans saw for the first time a more strict and neat logo. "Cannibal Corpse" is now a custom serif font. The letters no longer jump like they used to: they are aligned horizontally and vertically. Traces of dripped drops are directed downward and not smeared in all directions.
Due to its provocative design, the group's logo has been criticized more than once. On the other hand, red can be interpreted as the color of blood and the color of passion—apparently, a passion for music.
Font and Colors of the Emblem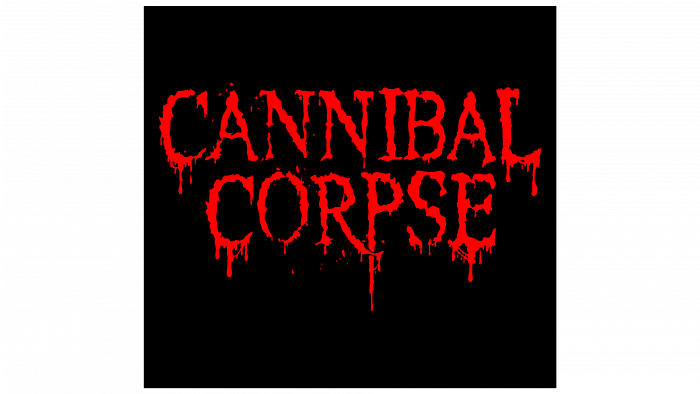 While the red Cannibal Corpse logo is considered a classic, it has several different palettes. The version with black lettering is widespread. She was also once white (on the cover of Butchered at Birth, 1991), light gray (Gore Obsessed, 2002), and dark yellow (A Skeletal Domain, 2014).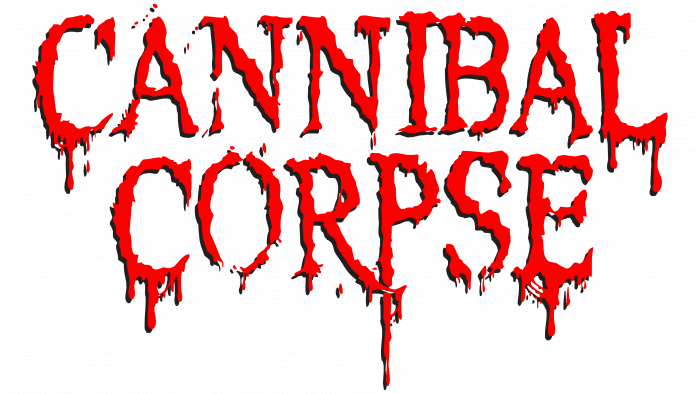 Cannibal Corpse color codes
Black

Hex color:
#000000
RGB:
0 0 0
CMYK:
0 0 0 100
Pantone:
PMS Process Black C
When did Cannibal Corpse change their logo?
The current logo for Cannibal Corpse was designed in 1995. Since then, only the color of the inscription on the covers of new albums has changed.
What kind of metal is Cannibal Corpse?
Cannibal Corpse's music belongs to the genre of death metal. It is a subgenre of heavy metal, characterized by abrupt tempo changes, lack of key, aggressive drumming, growling vocals, and special guitar techniques.
What label is Cannibal Corpse on?
Since 1990, Cannibal Corpse has collaborated with Metal Blade Records, which specializes in heavy metal music.
How much is Cannibal Corpse worth?
The exact cost of Cannibal Corpse is unknown. According to preliminary information (as of 2021), the estimated income of the group may range from 2800 to 3700 thousand dollars.
Video