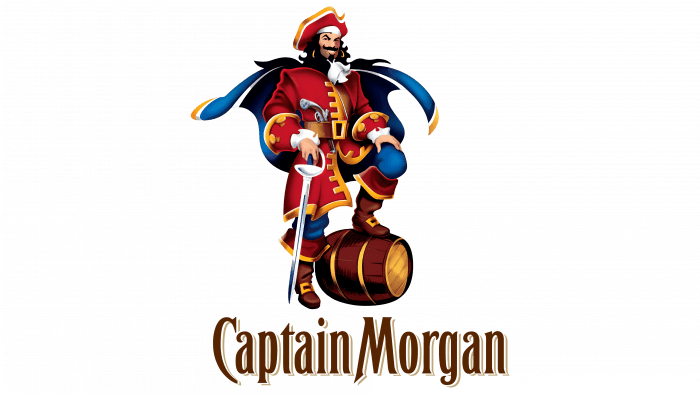 Captain Morgan Logo PNG
The Captain Morgan logo tells about the brave knights and pirates during whose time the drink represented by the brand appeared. Ancient technologies of preparation and storage are reflected in the symbols of the emblem. All the elements show that rum is a drink of real men.
Captain Morgan: Brand overview
| | |
| --- | --- |
| Founded: | 1944 |
| Founder: | Diageo |
| Headquarters: | Jamaica |
| Website: | captainmorgan.com |
Captain Morgan is a brand of rum distilled from sugar cane. It entered the market in 1944. Originally owned by Seagram, it was later taken over by the alcohol giant Diageo.
Meaning and History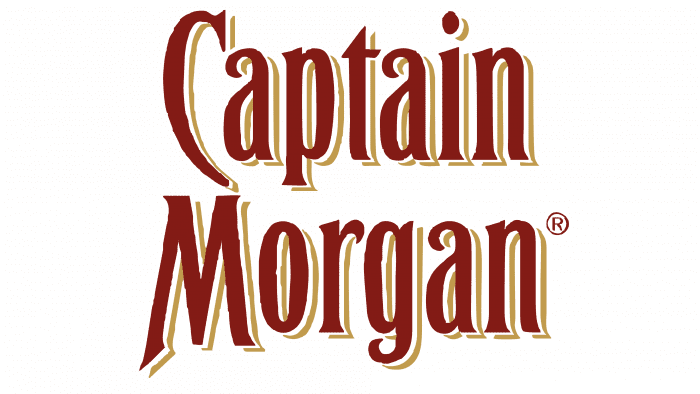 The brand's concept is tied to a prominent personality: the lieutenant governor of Jamaica, privateer, pirate, navigator, and planter named Henry Morgan. The name of the alcoholic drink and the thematic emblem is dedicated to him.
Artist Don Maitz designed the image of the sea-robber painted on each label. This happened in 1982 when the company was about to introduce its products to the US market. The original image was in black and white, but it was redesigned with some vibrant colors.
What is Captain Morgan?

Captain Morgan is a brand of 35% proof spiced rum, first introduced in 1944. It is produced in the United Kingdom by the alcoholic beverage company Diageo. The brand is named after Henry Morgan, a 17th-century Welsh privateer who became famous in the Caribbean Sea.
The alcoholic charity then complained about Captain Morgan, claiming that the cartoonish style and multicolor palette could attract minors' attention. The Portman Group Independent Commission rejected the complaint because the character was based on a real historical figure. According to experts, the logo looks more like a work of art than a cartoon.
Font and Colors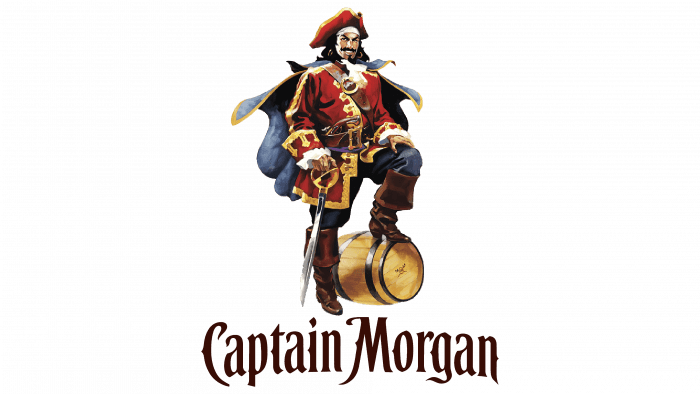 The last logo update took place in 2017. The designers changed the label to give the rum a modern look. As before, the pirate is the central character. He looks forward proudly, placing one foot on the barrel. A blue cloak flutters behind him. With his right hand, the navigator rests on a saber. The color scheme of the logo is varied, which makes the label on the bottle attractive.
The brand name is written under the graphic sign: "Captain Morgan." To give it a special flavor, the developers used the Thaleia font.
Captain Morgan color codes
Seal Brown

Hex color:
#592501
RGB:
89 37 1
CMYK:
0 58 99 65
Pantone:
PMS 168 C
Tan

Hex color:
#cbb793
RGB:
203 183 147
CMYK:
0 10 28 20
Pantone:
PMS 467 C