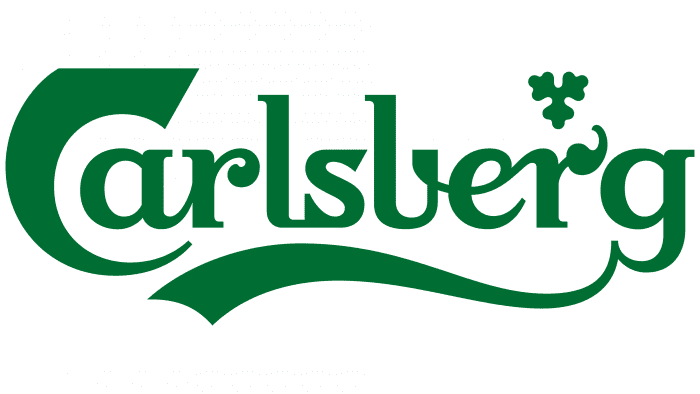 Carlsberg is the flagship brand of the Carlsberg Group Corporation. It appeared in 1904: it was then that the original lager was brewed for the first time in a Danish factory. The creator of the drink is Carl Jacobsen.
Meaning and History

What is Carlsberg?

It is the flagship brand of the Danish company of the same name Carlsberg Group. This brand sells beer with an alcohol content of 5%.
The iconic Carlsberg logo was unveiled in 1904 by the ornamental artist Thorvald Bindesboll. The resulting label has survived to this day almost unchanged.
1931 – 2018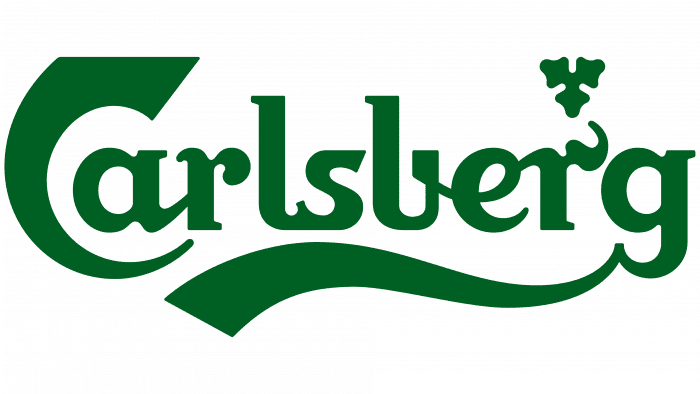 In the original version, the main element was the brand name written in Carlsberg Sans font. Above it was a red crown, which indicated that the brewery supplied products to the royal palace. Nearby was the trademark: a small hop leaf, symbolizing the natural recipe of the drink.
But after a few years, the developers revised the emblem, leaving only the inscription and the sheet. The 1931 version is the closest to the modern one.
2018 – present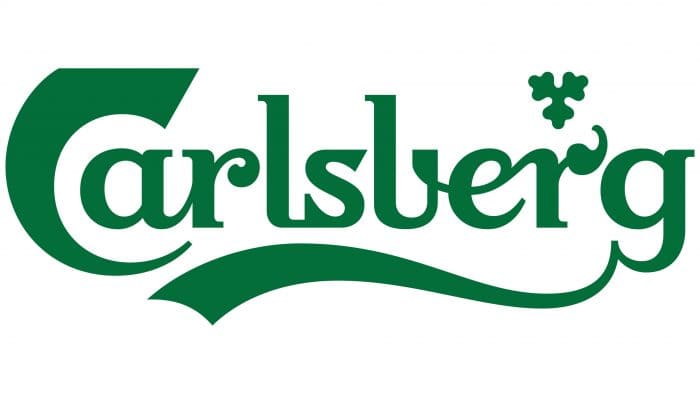 The last significant redesign took place in September 2018. The manufacturer hired the Taxi Studio branding agency and the artist, Tom Lane, to improve Carlsberg's visual identity.
Font and Colors of the Emblem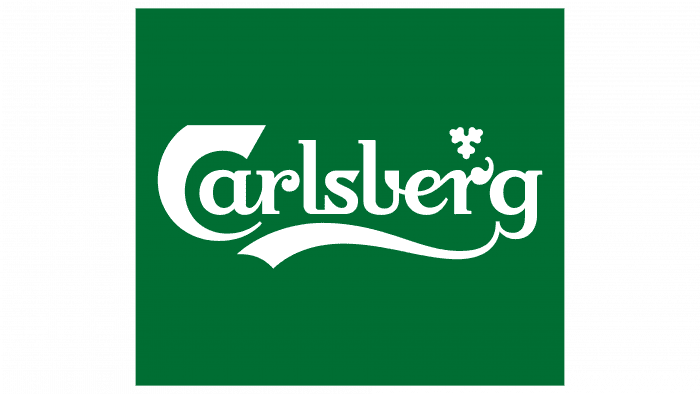 The inscription on the iconic logo is non-standard: some letters are connected, while others stand separately. "C" looks like a large sickle. A wide line extends from "g" to the left, similar to a waving ribbon.
The hop leaf is hand-drawn with thin lines. The branding symbol is inspired by the historical heritage of the brand and old labels on beer bottles. After the redesign, it was moved closer to the middle of the "r," making the logo more symmetrical.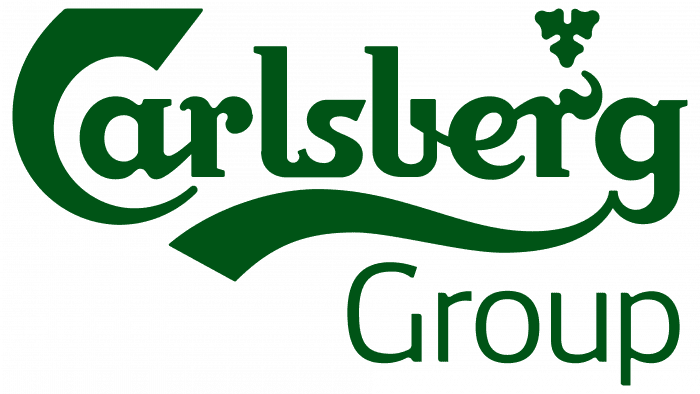 The trademark is presented in two basic colors: white and green. There are also seven secondary shades. These include pink, red-brown, light blue, blue, yellow, light green, and khaki. They are used depending on the background.