Catrice Logo PNG
| | |
| --- | --- |
| Founded: | 2004 |
| Founder: | Christina Oster-Daum |
| Headquarters: | New York, United States |
| Website: | catricecosmetics.com |
Catrice, a cosmetics company known for its quality products at accessible prices, was established in Germany in 2004 by its founder, Christina Oster-Daum. The inception of the brand revolved around the aim of making quality cosmetics affordable for a broad audience.
In its early years, the company successfully expanded across European markets. Catrice's rapid growth was propelled by its low-cost makeup offerings, uniquely positioned with a quirky and youthful brand image. This strategic alignment allowed Catrice to resonate with a wider consumer base, quickly making it one of Germany's leading budget-friendly cosmetic brands and neighboring European countries by 2010.
In a significant move to broaden its reach, Catrice debuted in the US market in 2015. This expansion involved the establishment of a headquarters and distribution center in New York. The company's foray into the American market was characterized by focusing on offering its wide-ranging color cosmetics to mass-market consumers. Catrice's appeal was further enhanced in the US by its attractive pricing, adherence to quality European cosmetic standards, and remarkable agility in production cycles, allowing it to introduce on-trend makeup products quickly.
With its current dual operational bases in Düsseldorf, Germany, and New York, Catrice's products are now available in over 40 countries around the globe. Though positioned as an affordable brand, Catrice has managed to carve out a space for itself as an innovator in the industry, receiving accolades for unique creations like the Prime and Fine Dewy Glow.
The core philosophy of Catrice continues to resonate in its efforts to democratize quality makeup. The brand's motto, "Affordable with a Wink," aptly encapsulates its mission, mirroring its commitment to combining affordability with playful sophistication. This value proposition has helped Catrice build a notable presence in the global cosmetics landscape.
Meaning and History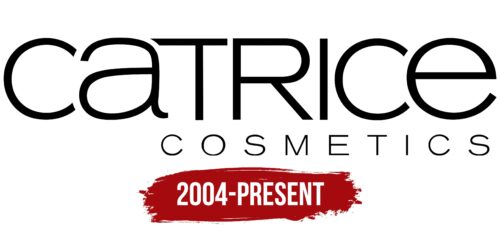 What is Catrice?

Catrice, founded by Christina Oster-Daum in 2004, has risen to fame as a notable cosmetics label originating from Germany. The brand swiftly garnered international attention with a steadfast commitment to providing top-notch makeup offerings at economical prices. It set up its US base in New York City in 2015. Since then, Catrice has become a preferred choice for beauty admirers seeking high-quality makeup that doesn't break the bank.
Catrice color codes
Black

Hex color:
#000000
RGB:
0 0 0
CMYK:
0 0 0 100
Pantone:
PMS Process Black C