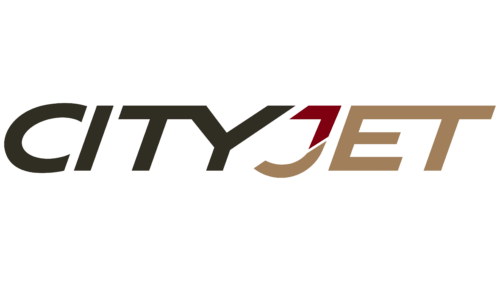 CityJet Logo PNG
Founded in 1992 and headquartered in Swords, Dublin, CityJet boasts a history filled with exciting transformations.
In 1993, CityJet took to the air, launching its first flight between Dublin and London City Airport. Recognizing CityJet's potential as a regional airline, Air France took the strategic step of acquiring the company in 2000 and integrating it into its extensive network.
In May 2014. Air France decided to sell CityJet to Intro Aviation, a German investment company.
In March 2016, founder Pat Byrne and a consortium of investors bought CityJet from Intro Aviation. This symbolized the airline's homecoming, reflecting the founders' continued commitment and confidence in the company's potential.
In 2017, CityJet strategically shifted from scheduled flights to specialize in wet leasing and charter services, allowing the airline to meet the specific operational requirements of other carriers.
CityJet further strengthened its position as a trusted partner in the aviation industry by offering wet-leasing services to Scandinavian Airlines (SAS).
Meaning and History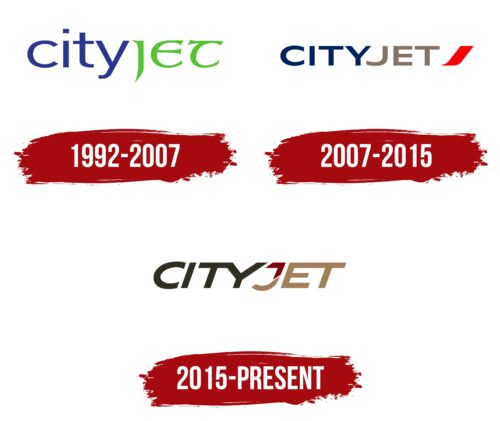 What is CityJet?

Irish regional airline CityJet first took to the skies in 1992 from Dublin. The organization went through a series of corporate structures: in 2014, Air France sold Intro Aviation, and in 2016, the airline returned to its roots, purchased by founder Pat Byrne and other investors. Starting in 2017, the organization shifted from scheduled flights to a model focused on wet leasing and charters. By August 2020, the airline was a key operator of wet leasing services, notably for Scandinavian Airlines.
1992 – 2007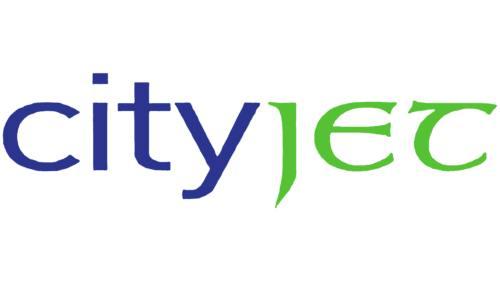 2007 – 2015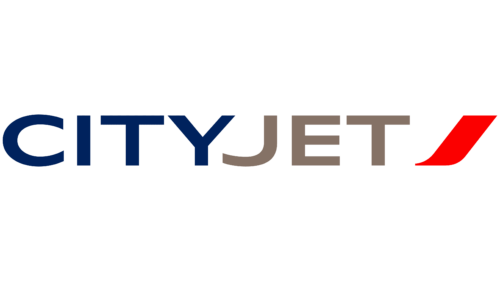 2015 – today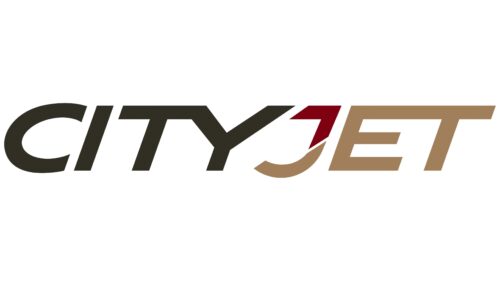 The logo of this Irish airline has been in use since 2005. It features the word "CITYJET" in unique capital letters. The italicized bold font creates the illusion of movement as if the word is moving forward. Such visual dynamics symbolize the high speed of passenger flights. The logo is divided into three parts of different colors: "CITY" is painted in dark gray, almost black, the upper half of the letter "J" – in maroon, and the rest – in beige. Some glyphs are connected: "T" merges with "Y," and "E" merges with "T."
The illusion of motion created by the italicized bold typeface fits well with the airline's focus on speed and efficiency. The color differentiation allows the logo to be broken down into separate elements, which gives it added complexity and visual interest. The merging of some letters indicates unity and cohesion, which in the aviation industry is valued for safety and efficiency.