Cooler Master Logo PNG
The Cooler Master logo, distinct and memorable, displays the brand's name in a two-level inscription that ingeniously simulates a 3D effect despite the absence of a literal three-dimensional design. This creative effect is achieved by gradually enlarging the letters as they approach the logo's center, adding depth and dynamism to the visual presentation.
Encapsulating the company's name is a frame that takes the shape of a hexagon with rounded protrusions. This design choice seems to underline the brand's innovative and future-oriented approach. The rounded hexagon also gives the logo a soft yet professional appearance, helping to balance the boldness of the typeface.
The text is executed in a bold sans-serif font, which delivers a clear, strong, and modern feel. This font type ensures readability and clarity, maintaining its legibility even when the logo's proportions are altered. Using such a font conveys the company's emphasis on functionality, precision, and technological prowess.
The simplicity and conciseness of this emblem's design align well with the brand's vision. It is a renowned name in personal computer components and accessories, committed to pioneering and delivering high-performance hardware. The logo's emphasis on clarity, depth, and solidity mirrors the brand's commitment to quality, innovation, and performance. It symbolizes a company prioritizing aesthetic and functional design, which stands for advanced technology and industry-leading performance.
Cooler Master: Brand overview
| | |
| --- | --- |
| Founded: | 1992 |
| Founder: | Roger Lin |
| Headquarters: | New Taipei, Taiwan |
| Website: | coolermaster.com |
Cooler Master Technology Inc., a prime manufacturer of computer casings, power supplies, and thermal solutions, has been at the vanguard of hardware innovation since its inception in 1992 by Y.C. Lin. Headquartered in Taipei, Taiwan, Cooler Master continually innovates to create technology that enhances the efficiency and pleasure of computing.
The company began its journey in the computer hardware sector with a CPU cooler. In 1995, they left a mark by introducing the world's first computer case with a side window, drastically changing how PCs were perceived.
With a solid reputation in computer hardware, Cooler Master swiftly expanded its product line to include casings, power supplies, coolers, fans, and peripherals. The company's success reverberated across borders, with its products reaching international markets.
Today, Cooler Master commands a global presence in computer hardware, operating in over 20 countries and employing a team of over 1,000. Its products are sought-after by gaming enthusiasts, technology buffs, and enterprises, delivering state-of-the-art solutions trusted worldwide.
In 1992, Y.C. Lin laid the groundwork for a company that would significantly impact the industry.
Cooler Master created a seismic shift in the PC gaming landscape in 1995 by launching the first casing with a side window, enabling gamers to showcase their hardware.
In 1998, Cooler Master introduced the first-ever water-cooling system, setting a new benchmark in PC cooling.
The year 2000 saw Cooler Master introduce the world's first modular power supply, changing how computers were powered.
In 2005, Cooler Master launched the world's first CPU cooler featuring a heat pipe, a breakthrough product that increased computer cooling efficiency.
In 2010, Cooler Master changed PC gaming by launching the first casing with an integrated fan controller, enabling gamers to personalize their cooling requirements.
In 2015, Cooler Master altered the cooling industry dynamics by launching the first all-in-one liquid cooler.
In 2020, Cooler Master introduced their first high-end PC case with a sleek, tempered glass side panel, causing a revolution in the PC gaming world.
Meaning and History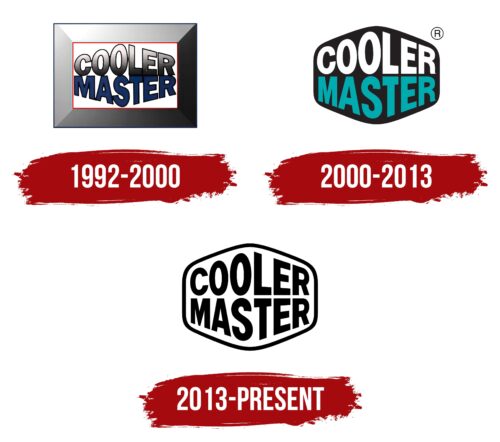 What is Cooler Master?

Cooler Master is a celebrated name in the computer hardware domain, known for their dedication to excellence and novelty. Their product portfolio encompasses various computer-related items, from computer enclosures and power units to air and liquid CPU coolers, laptop cooling pads, and other computer peripherals catering to diverse requirements. Since its establishment in 1992 by Roger Lin, Cooler Master Technology Inc. has been a trailblazer in the computer hardware sector.
1992 – 2000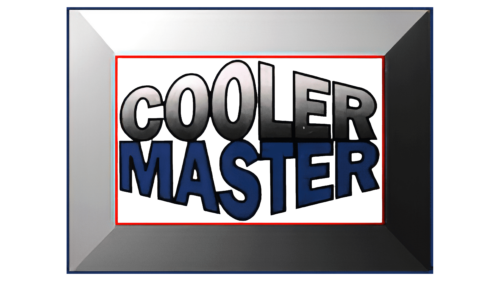 2000 – 2013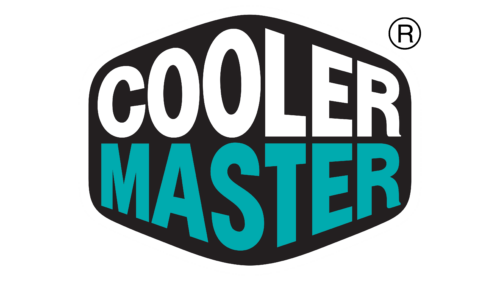 2013 – today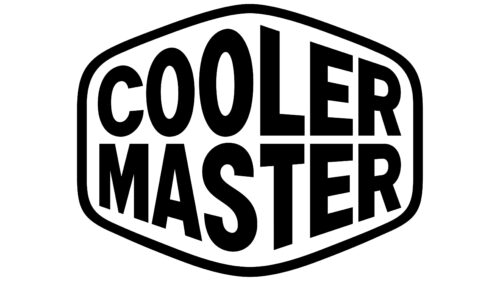 Cooler Master color codes
Black

Hex color:
#000000
RGB:
0 0 0
CMYK:
0 0 0 100
Pantone:
PMS Process Black C