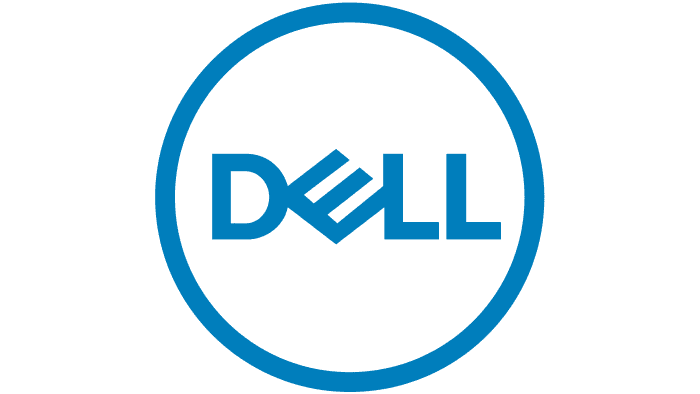 Dell Logo PNG
The Dell logo is a graphic representation of the slogan "turn the world on its ear" and the founder's name. Following modern minimalism, the Dell logo, in a word, expresses the main idea of ​​the brand and conveys dynamism, focusing on the name. The skewed letter "E" by designers from "Siegel + Gale" conveys the completeness of the axiom of the company's slogan.
| | |
| --- | --- |
| Founded: | February 1, 1984 |
| Founder: | Michael Dell |
| Headquarters: | Round Rock, Texas, US |
| Website: | dell.com |
Dell is an American computer hardware manufacturer that entered the market in 1984. Its portfolio includes laptops, PCs, networking equipment, storage devices, and servers. Also, a privately held company manufactures televisions and MP3 players.
Meaning and History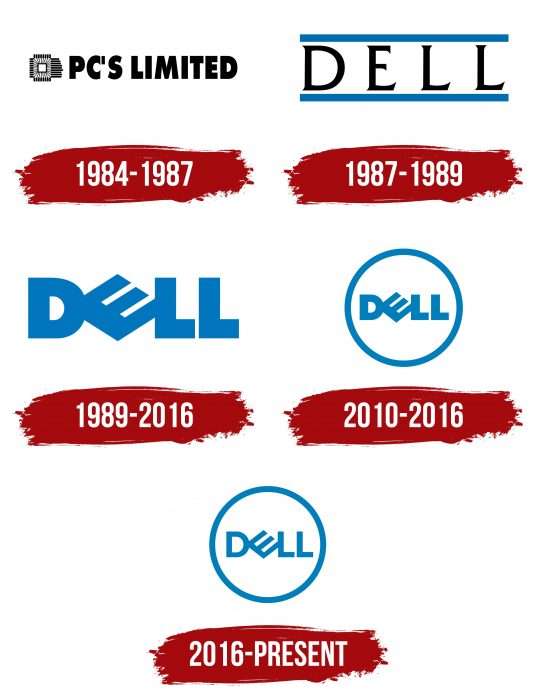 The hallmark of Dell's corporate identity is the upside-down "E." It has been used in logos since 1989, as a graphic representation of the phrase "turn the world on its ear."
What is Dell?

Dell is an American high-tech company that supplies the global market with computers, peripherals, television, and networking equipment. It is part of Dell Technologies, functioning as its brand. According to 2021 data, this manufacturer ranked second in the world for the scale of PC user supply. Its headquarters are in Round Rock, Texas.
1984 – 1987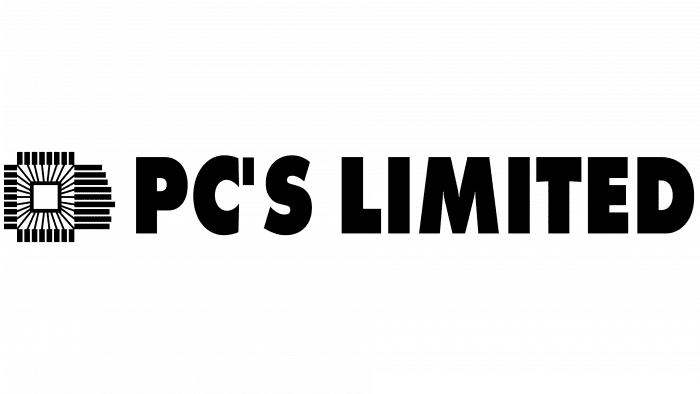 The debut emblem of the corporation reflects its first name – PC's Limited. A microcircuit element is drawn to the left of the inscription, formed by many thin black stripes.
1987 – 1989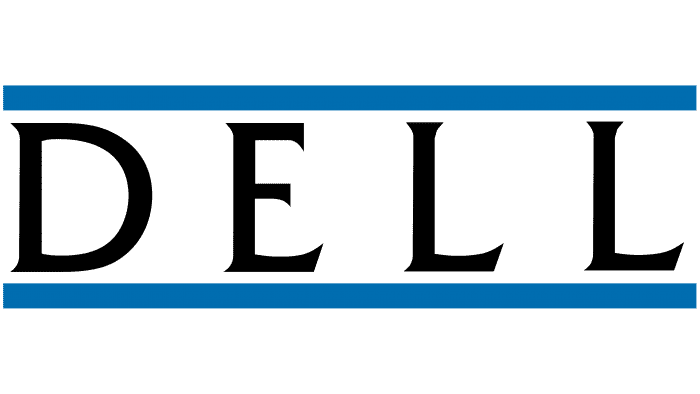 In 1987, the company was renamed, Dell. The rebranding was reflected in the logo: the designers depicted large letters "D," "E," "L," "L," with small sharp serifs, and drew two dark blue lines – one at the top and the second at the bottom.
1989 – 2016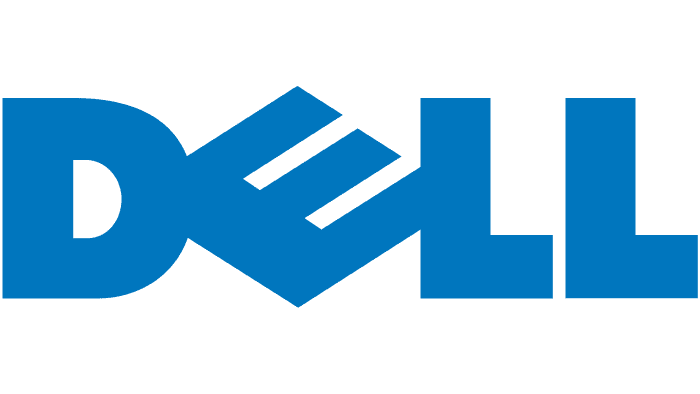 1989 saw the introduction of the first version of the beveled "E" emblem: the blue word "DELL" on a white background. After 2009, this option continued to be used on boot screens for Windows 7 computers.
2010 – 2016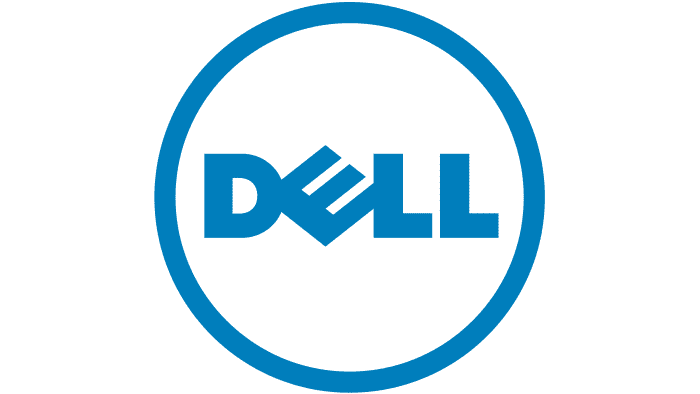 Since 2010, the brand name has gradually changed. The designers placed the lettering in a dark blue ring, leaving the same font with an upside-down "E."
2016 – today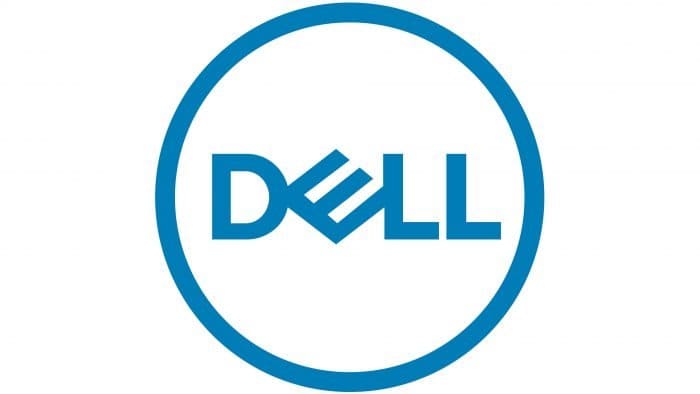 Following the merger with EMC Corporation, the company renewed the logo again. The letters have become thinner, but the proportions have not changed.
Font and Colors
The Dell branding is minimalist. The designers managed to express the brand's ideological spirit in just one word, focus on its name, and convey the dynamism. The letter "E" is tilted to the left and stands on the edge, making it look like a diamond.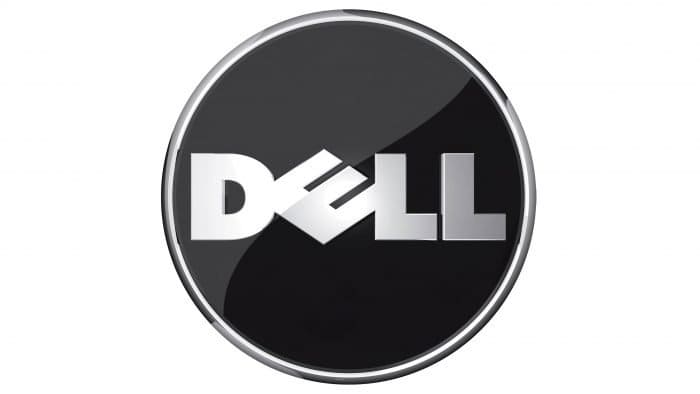 The logo uses a font from the sans serif group. The inscription and the outline of the circle are colored dark blue.
Dell color codes
Star Command Blue

Hex color:
#007db8
RGB:
4 125 184
CMYK:
100 32 0 28
Pantone:
PMS 7461 C