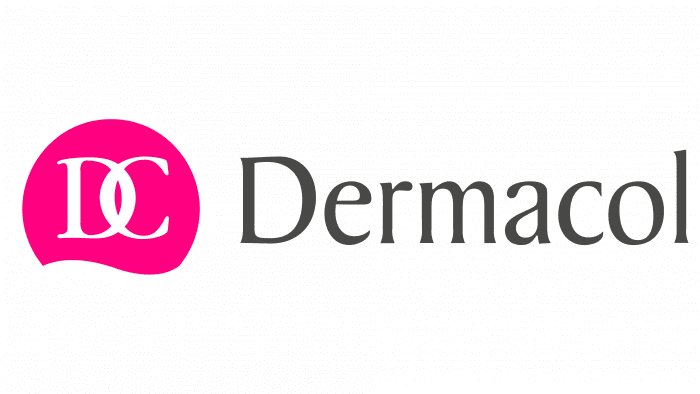 Dermacol Logo PNG
The company's developments will eliminate any skin problems. The emblem demonstrates how drugs literally go inside the problem and deprive it of its root. The Dermacol logo reflects professionalism and a scientific approach to problem-solving.
| | |
| --- | --- |
| Founded: | 1966 |
| Founder: | Olga Knoblochová |
| Headquarters: | Prague, Czech Republic |
| Website: | eu.dermacol.cz |
Dermacol is a cosmetic brand with a huge list of unique products from makeup and UV protection to body and hair care products. It also produces a line of fragrances. The company was founded by Olga Knoblochova in 1966 and is located in Prague (Czech Republic).
Meaning and History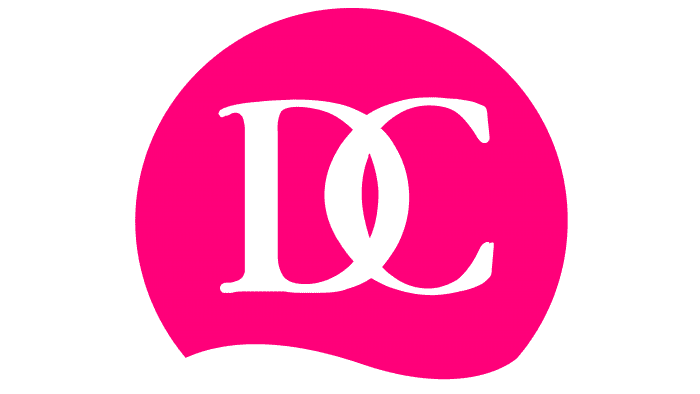 The brand's products are original, but its logo is not. In its appearance, it echoes the emblems of many brands working in the fashion industry. The brand name resembles the symbols of Dolce & Gabbana, Gucci, Chanel, and Escada. But on the other hand, it can rightfully be considered individual because it is composed of its name letters. And it emphasizes the main direction of the Czech company. As a base, she used the Latin terminology: "derma + color," that is, "skin + color." The result is Dermacol.
The logo contains capital letters "D" and "C." They are intertwined, decorated in the form of a simple monogram, in which the convex parts of the letters are superimposed on each other. The right side "D" goes to the left fragment "C," which makes them very much reminiscent of many famous fashion houses' emblems. The monogram background is a pink semicircle with a wavy bottom – the image of the sun rising over the sea. On the left is the inscription "Dermacol," executed in narrow letters in lower case, except for the first.
What is Dermacol?

Dermacol is a Czech company that produces decorative and care cosmetics. It was founded in 1966 by Olga Knoblochova. Its name is derived from two Latin words that have a direct connection to makeup: "derma" (skin) and "color" (color).
Font and Colors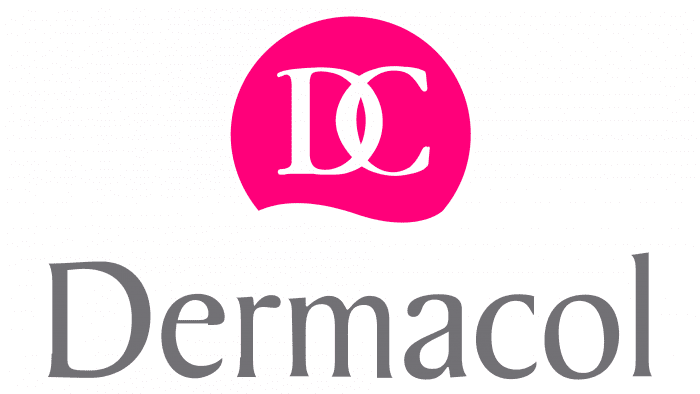 For both the abbreviated and the full brand name, the designers used a serif typeface. In the monogram "DC," they are large, clearly visible, while in the word "Dermacol," they are miniature and barely noticeable due to the rounding. The basic colors of the emblem are pink, dark gray, white.
Dermacol color codes
Pink

Hex color:
#ff0080
RGB:
255 0 128
CMYK:
0 100 50 0
Pantone:
PMS 213 C
Dark Gray

Hex color:
#484847
RGB:
72 72 71
CMYK:
0 0 1 72
Pantone:
PMS 446 C