Devacurl Logo PNG
| | |
| --- | --- |
| Founded: | 1994 |
| Founder: | Lorriane Massey and Denis Da Silva |
| Headquarters: | New York, United States |
| Website: | devacurl.com |
Devacurl, a pioneer in the hair care industry, was brought to life in New York City in 1994 by Lorraine Massey, a hairstylist, and salon owner Denis Da Silva. After realizing the market's lack of specialized curly and wavy hair products, the duo began their entrepreneurial journey.
Devacurl introduced its flagship product, the No-Poo Original Zero Lather Conditioning Cleanser, the following year. This product broke new ground with its unique "no-poo" formula, offering a gentle cleanse to curly hair without resorting to harsh detergents known to strip natural oils. Following this, Devacurl continued to blaze a trail in the hair care industry with various innovative styling products, including the Angel curl defining gel and the Set It Free moisture lock finishing spray.
In the first decade of the 2000s, Devacurl gained immense popularity, particularly among those embracing their natural hair texture. A strategic partnership with Lorraine Massey, a staunch advocate of curly hair, propagated the "Curly Girl Method." This method emphasized using sulfate-free, gentle products for hair care, and Devacurl's line naturally fit into this philosophy, becoming a cornerstone in numerous curly hair routines.
A significant shift in Devacurl's journey occurred in 2007 when the Wella Corporation acquired it. This acquisition offered Devacurl a platform to extend its reach through expanded distribution and marketing efforts. Consequently, the brand introduced new products to its lineup, including the Supercream Coconut Curl Styler in 2011 and the Melt into Moisture deep conditioner in 2013.
By the end of the 2010s, Devacurl had earned the status of one of the most trusted and popular brands catering to the unique needs of curly and wavy hair. However, the brand faced a major challenge in 2020 when allegations surfaced about its products causing scalp irritation, hair loss, and hair damage. In response, Devacurl denied these claims but acknowledged the need to reformulate certain products.
Despite the controversy, Devacurl holds a significant position in the curly and wavy hair care industry. Its products remain available to an international audience through salons, specialty beauty stores, and online platforms, shaping how people with diverse hair textures care for their locks.
Meaning and History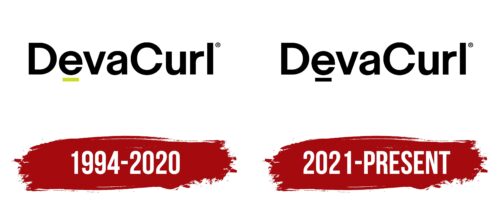 What is Devacurl?

Since its establishment in 1994, DevaCurl has reshaped how naturally curly hair is managed and styled. The brainchild of Lorraine Massey and Dennis Da Silva, this inventive American hair care brand has won the hearts of curly-haired individuals, offering efficient and mild solutions for maintaining and styling their tresses. To cater to this requirement, she and her business associate, Da Silva, inaugurated the inaugural Devachan salon in the bustling city of New York.
1994 – 2020

2021 – today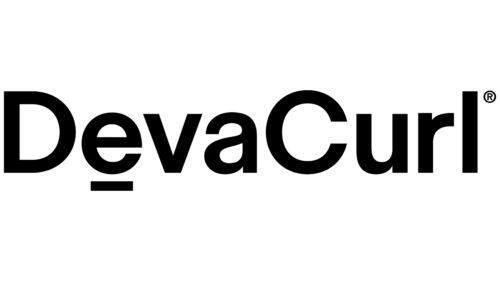 Devacurl color codes
Black

Hex color:
#000000
RGB:
0 0 0
CMYK:
0 0 0 100
Pantone:
PMS Process Black C