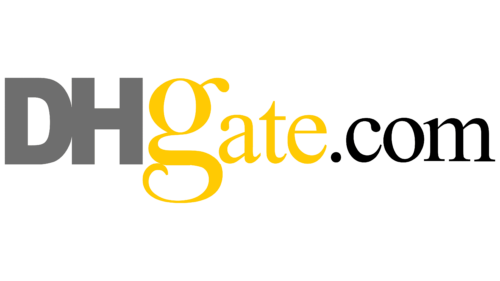 DHgate Logo PNG
In 2004, Diane Wang founded DHgate in Beijing, China. Initially focused on connecting Chinese manufacturers with global buyers, the platform became a central hub for e-commerce between businesses. By 2007, this virtual marketplace boasted an impressive assortment of over one million different products.
Recognizing the need to reach a wider audience, DHgate introduced English-language capabilities in 2008, which boosted international transactions. In 2009, the company raised $25 million in Series B funding, allowing it to expand its global footprint. Focusing on Europe, by 2010. DHgate launched sites in several European languages, including German, French, and Spanish, specifically focused on serving small and medium-sized businesses in the region.
In the following years, the platform's network of suppliers grew to more than 2 million by 2011, spreading its wings across multiple products and sectors. Around 2014, DHgate shifted its focus to include consumer sales.
In 2023, DHgate will be a global e-commerce titan with a trade volume of over $30 billion. Its services are designed to reach 50 million shoppers from 230 countries. Important milestones in DHgate's journey were the launch of its English-language website in 2008 and its entry into the European market in 2010, which were crucial in propelling the platform on the global stage.
Meaning and History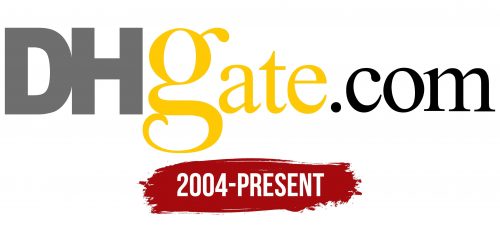 What is DHgate?

DHgate, China's leading e-commerce organization, is an innovative cross-border commerce platform where manufacturers, suppliers, and small and medium-sized retailers can connect and trade globally, revolutionizing international business and product sourcing. Founded by Diana Wang in 2004, the company is headquartered in Beijing. It is one of the country's largest cross-border B2B e-commerce platforms, transforming the relationship between businesses and their customers.
2004 – today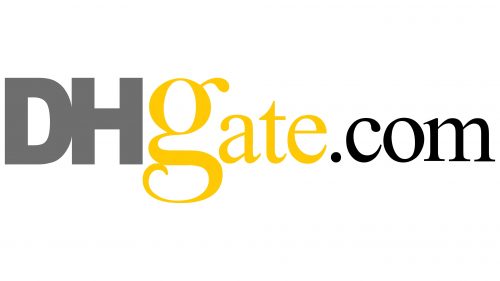 The Chinese e-commerce platform has chosen a colorful logo with muted colors, among which yellow is the brightest. The other two colors are gray and black. At the same time, the emblem is restrained because it is simple: it contains nothing but the name of the site and the domain. The abbreviation "DH" is written in capital letters. In the word "gate," the first letter is lowercase, but it looks like an uppercase letter because the designers enlarged it without converting it to uppercase.
The yellow color of the logo, like a little sunshine on a cloudy day, stands out among the more muted gray and black tones. It's like a little hello from the brand. The trick with the first letter of the word "gate," where it appears to be uppercase but remains lowercase, is like a magician's sleight of hand. It seems to show one thing, but it's actually something else entirely. It makes you look twice, keeping it fresh and fun.
DHgate color codes
Dim Gray

Hex color:
#6e6e6e
RGB:
110 110 110
CMYK:
0 0 0 57
Pantone:
PMS 424 C
Tangerine Yellow

Hex color:
#ffca03
RGB:
255 202 3
CMYK:
0 21 99 0
Pantone:
PMS 7549 C
Black

Hex color:
#000000
RGB:
0 0 0
CMYK:
0 0 0 100
Pantone:
PMS Process Black C