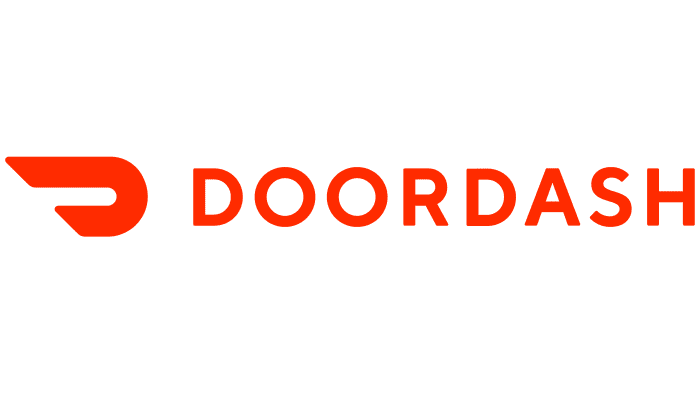 DoorDash Logo PNG
The DoorDash logo indicates the delivery speed. Orders are executed almost lightning fast. The service managers are always friendly and, as the emblem shows, the whole style of the company's work is built on easy and pleasant communication with the client.
| | |
| --- | --- |
| Founded: | January 2013 |
| Founder: | Tony Xu, Andy Fang, Stanley Tang, Evan Moore |
| Headquarters: | San Francisco, California, United States |
| Website: | doordash.com |
DoorDash service specializes in delivering food from restaurants and grocery stores. In 2020, he agreed with the Walgreens pharmacy chain to be able to transport OTC drugs. The logistics service is in demand in Canada, the USA, and Australia.
Meaning and History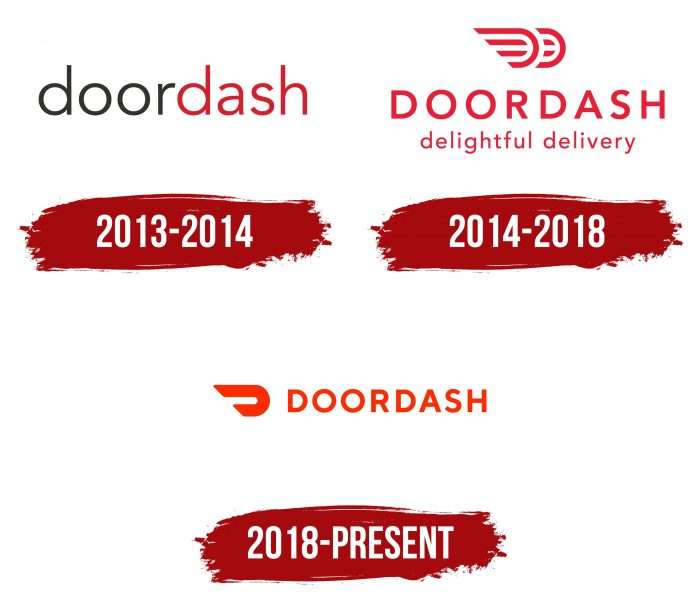 DoorDash is a privately held company established in 2013 in San Francisco. As it developed, it changed three emblems that show progress, experience, and professionalism. The new identity allows her to establish strong ties with representatives of different socio-demographic groups.
2013 – 2014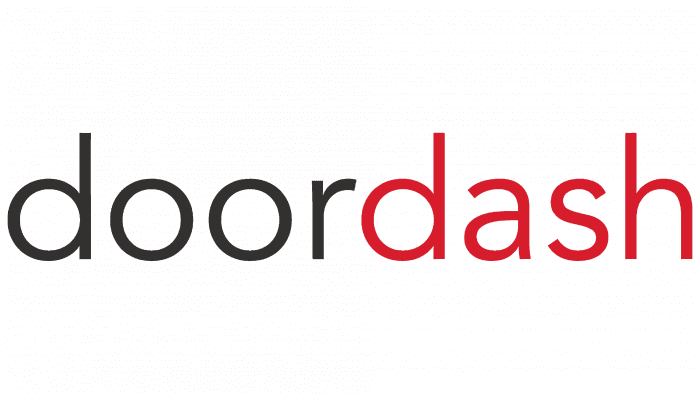 When the delivery service first entered the profile market, it had a simple text logo. It contained a two-color "doordash" lettering in sans serif lowercase letters. The first part of the name was black, and the second was dark red.
2014 – 2018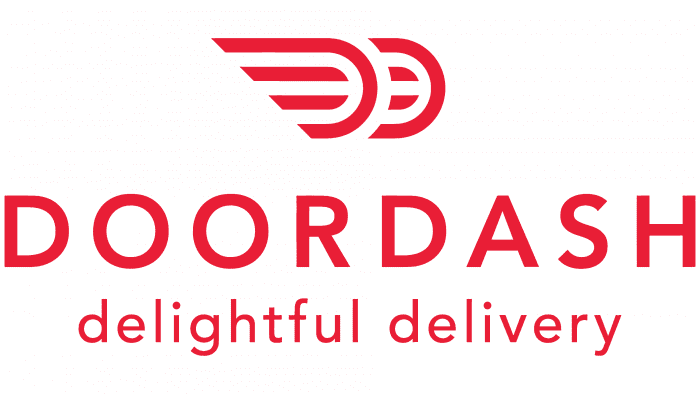 In 2014, experts developed a new brand strategy, which involved a radical redesign of the logo. The word "DOORDASH" has become more prominent thanks to the uppercase translation. Below appeared the phrase "delightful delivery," written in small letters. This is the company's motto, its goal, and the main principle of work.
Designers supplemented the text with a graphic element in the form of straight and semicircular lines. They not only represent the two D's in the name, but they also represent the Japanese Shinkansen train that travels on high-speed rail. The pattern of red lines symbolizes movement. The text is also red, so all the elements are interconnected.
2018 – today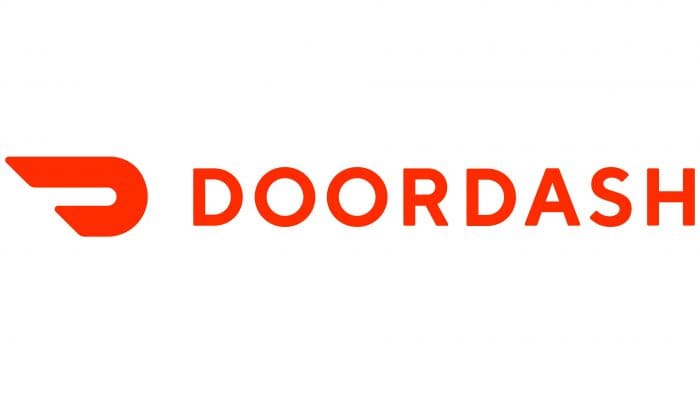 Character branding agency has developed a new style for DoorDash with an improved logo and a revised color scheme. Simultaneously, the delivery service remained true to its ideals: in its visual identity, there was a place for the high-speed Shinkansen express train. It is represented by a single curving stripe that creates negative space for the "dash," symbolizing evolution. The company name is located to the left of the graphic symbol.
Font and Colors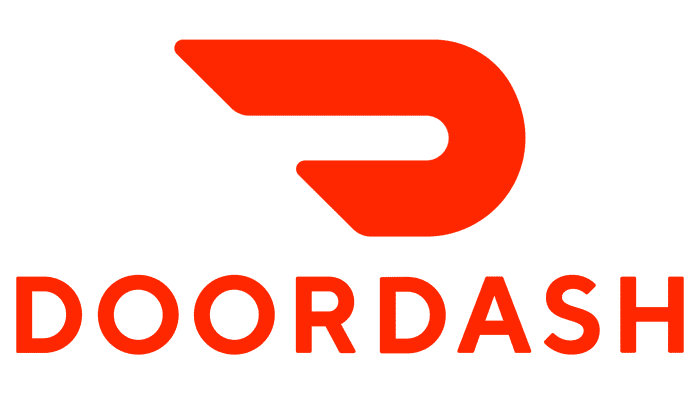 Recently, DoorDash has been using an abstract Shinkansen image as a symbol. Associative parallels are drawn here because the Japanese passenger train and the delivery service have a lot in common: they are futuristic, pragmatic, and ultra-fast. They also connect people and have clear logistics. The emblem communicates the brand's mission at all levels of interaction with restaurants and consumers.
Character designers have kept the original sans-serif font. They only reduced the spacing a bit to keep the company name compact. The branding agency focused on the color palette, which now includes white for the background and Electric Orange (# FF3008) for the logo components.
DoorDash color codes
Electric Orange

Hex color:
#ff3008
RGB:
255 48 8
CMYK:
0 81 97 0
Pantone:
PMS 1655 C