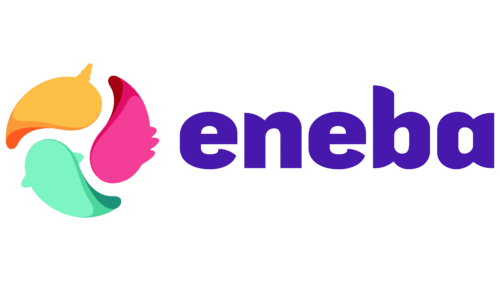 Eneba Logo PNG
Emerging in 2018 from the Baltic soils of Lithuania, Eneba is the brainchild of two college mates, Vytis and Zygis. Echoes of virtual gaming fields from iconic games like StarCraft and Warcraft plagued their teenage years. This shared affinity for games and their entrepreneurial endeavors gradually shaped the idea of Eneba.
Created as a digital bazaar for the gaming community, Eneba offered a wide range of gaming products, such as software licenses, in-game virtual currencies, and club memberships. Just a year after its founding, Eneba's user base grew to 1 million registered enthusiasts. In 2020, Eneba expanded its product portfolio to include game keys for in-demand platforms such as Xbox and PlayStation.
Expanding its horizons, in 2019-2021, Eneba opened localized digital stores for countries such as Germany, France, and Brazil. This global expansion strategy has been accompanied by exponential growth, as evidenced by 2022 figures of over 5 million engaged customers and 10 million game keys for sale.
If carried forward to 2023, Eneba will become the largest digital hub for gaming merchandise. This journey, marked by the gaming legacy of its founders and the rapid growth of its offerings and community since 2018, exemplifies its grand ambitions in the gaming industry.
Meaning and History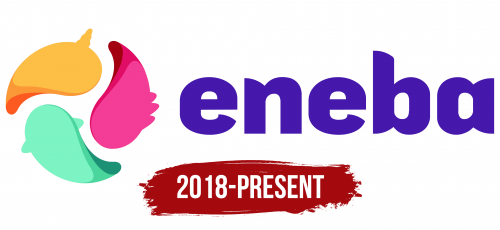 What is Eneba?

Founded in Lithuania in 2018, Eneba is a progressive platform for gamers around the world, offering a secure environment to buy, sell, and share digital gaming content, including the latest games and game keys. Since its launch in 2018, Eneba, led by founders Vytis and Zygis from Lithuania, has quickly gained an important place in the gaming world.
2018 – today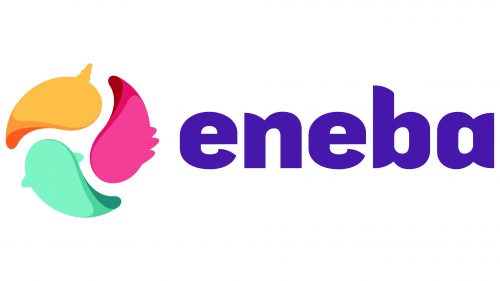 The marketplace for gamers has a striking logo that uniquely combines brightness, formality, and practicality. These elements effectively solve the marketing task of promoting the resource among the target segment of consumers because they attract attention and even arouse interest. Mysterious spots resemble the Yin-Yang symbol but in a triple form. They are colored in orange, red, and green and have one, three, and two protrusions, respectively. The colors are gradient, with a darker shade near the narrower part. The name of the platform is located on the right side and is written in a lowercase blue font.
The colors and shapes of the logo create a sense of fun as if something interesting is always happening on this platform. The gradient colors give the design a sense of life and movement. The blue text on the right makes a cool contrast with the warm colors, making it easy to read and giving the whole logo a calm feel. This logo says, "We're cool and fun, but we're also serious about games."
Eneba color codes
Zaffre

Hex color:
#4618ac
RGB:
70 24 172
CMYK:
59 86 0 33
Pantone:
PMS Violet C
Aquamarine

Hex color:
#7df4c3
RGB:
125 244 195
CMYK:
49 0 20 4
Pantone:
PMS 3395 C
Maximum Yellow Red

Hex color:
#fdbf45
RGB:
253 191 69
CMYK:
0 25 73 1
Pantone:
PMS 1235 C
Wild Strawberry

Hex color:
#f33d96
RGB:
243 61 150
CMYK:
0 75 38 5
Pantone:
PMS 806 C