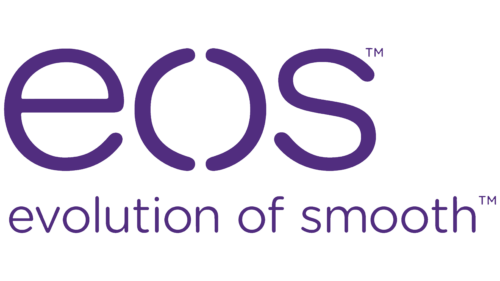 Eos Logo PNG
| | |
| --- | --- |
| Founded: | 2006 |
| Founder: | Jonathan Teller, Sanjiv Mehra, Craig Dubitsky |
| Headquarters: | New York City, New York, U.S. |
| Website: | evolutionofsmooth.com |
EOS, short for Evolution of Smooth, was established in 2006 by co-founders Jonathan Teller, Sanjiv Mehra, and Craig Dubitsky. Headquartered in New York City, the founders set out to revolutionize the lip balm industry by integrating unique packaging designs and natural ingredients.
The company introduced its debut product in 2009, spherical lip balm. The product was offered in various flavors, including Sweet Mint and Summer Fruit. EOS's distinct orb-shaped packaging, vibrant colors, and delightful scents allowed the brand to distinguish itself from traditional, medical-like products offered by established brands like Chapstick.
EOS lip balms quickly gained traction in the market. By the early part of the 2010s, the company reportedly sold over a million units per week, largely attributed to retail partnerships with Walgreens, Target, and Walmart.
EOS broadened its product line around 2012, venturing into developing body lotions and shaving creams. The company also began to tap into the global market by launching online stores in various international markets, including Europe and China.
Prominent celebrities like Miley Cyrus, Taylor Swift, and Kim Kardashian were spotted using EOS lip balms, increasing brand visibility and popularity.
Currently, EOS products are available in over 100 countries globally, and the brand holds the second spot in the U.S. lip balm market, trailing behind Burt's Bees. EOS continues innovating by regularly introducing new lip balm flavors and diversifying into related skincare categories such as hand creams, shampoos, etc.
Meaning and History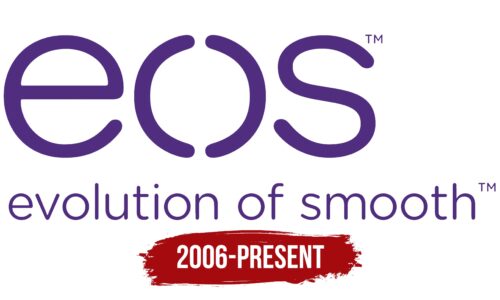 What is Eos?

Since its establishment in 2006, Evolution of Smooth (EOS) has created waves in the beauty and skincare sector. With its dedication to crafting high-grade and innovative items, EOS has become a common household brand and a preferred choice for consumers. Headquartered in New York City, the company's products have secured a consistent spot on the shelves of major retailers globally.
Eos color codes
Dark Slate Blue

Hex color:
#512d7f
RGB:
45 26 69
CMYK:
35 62 0 73
Pantone:
PMS 268 C