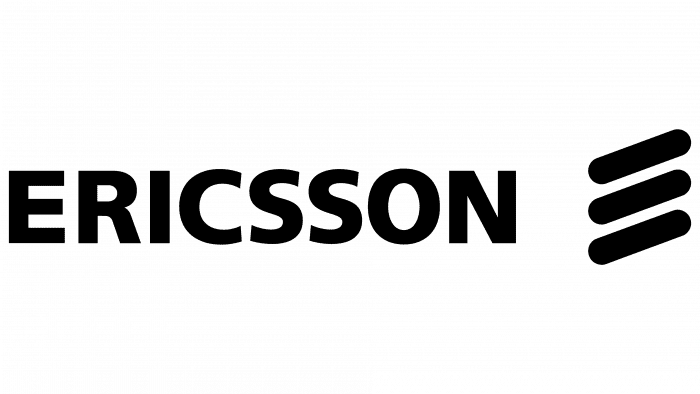 Ericsson Logo PNG
| | |
| --- | --- |
| Founded: | 1876 |
| Founder: | Lars Magnus Ericsson |
| Headquarters: | Kista, Stockholm, Sweden |
| Website: | ericsson.com |
| Logo downloads: | |
Ericsson is a Scandinavian telecommunications device company. Also engaged in providing hardware and software services and located in Stockholm (Sweden). It appeared in 1876. The company was founded by spouses Ericsson – Lars Magnus, and Hilda.
Meaning and History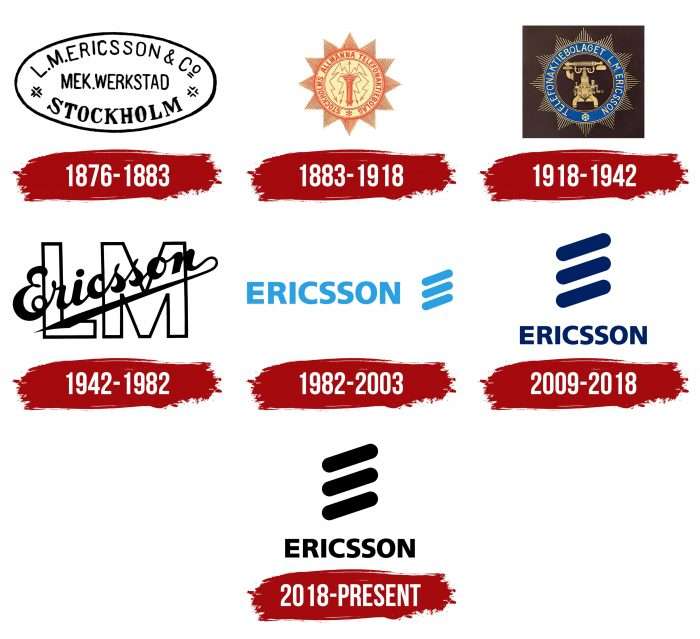 The trademark of the company was approved in 1894 – after it was officially registered. During its existence, it has gone through several redesigns.
1876 ​​- 1883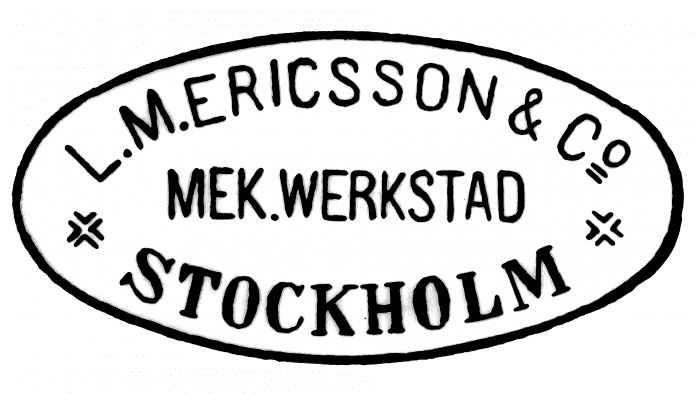 Following its founding, the company used an oval stamp, which contained important information: name, location, and address.
1883 – 1918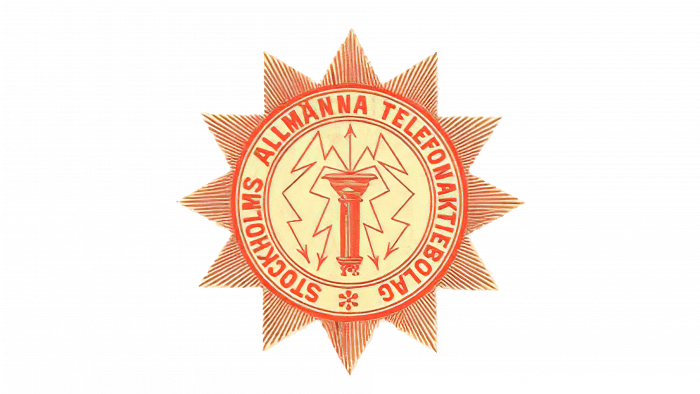 Then there was a round logo in the shape of a sun with triangular rays. The thin lines located inside it indicate the scope of the firm. The main colors are beige and red.
1918 – 1942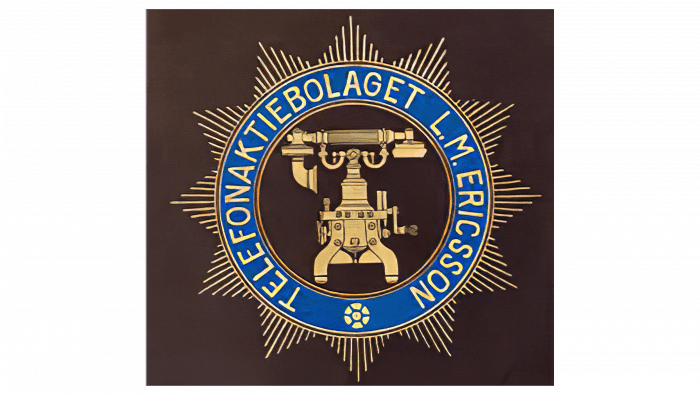 That year, designers placed a retro telephone in the center of the circle and surrounded it with a dark blue stripe with the company's name.
1942 – 1982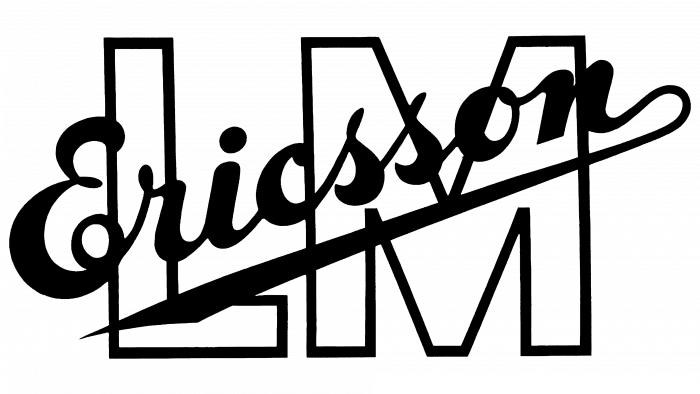 The emblem was made monochrome. Large letters "LM" (short for Lars Magnus) were used as a background, and the surname of the founder (Ericsson) was placed on top, which is written in italics diagonally.
1982 – 2009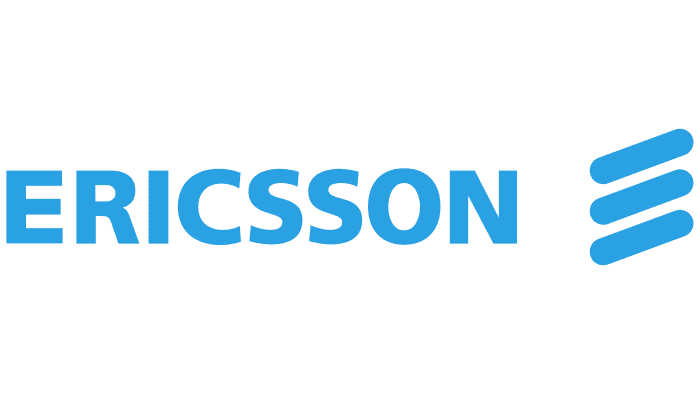 Since that year, the logo has acquired a modern style: the company's name in upper case with three perpendicular lines.
2009 – 2018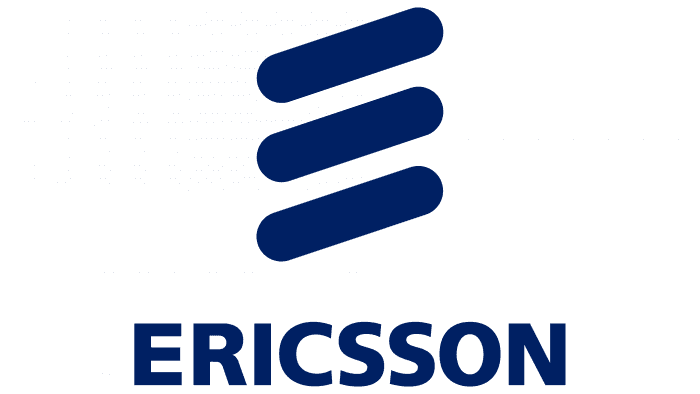 The three diagonal lines have been moved over the word "Ericsson."
2018 – today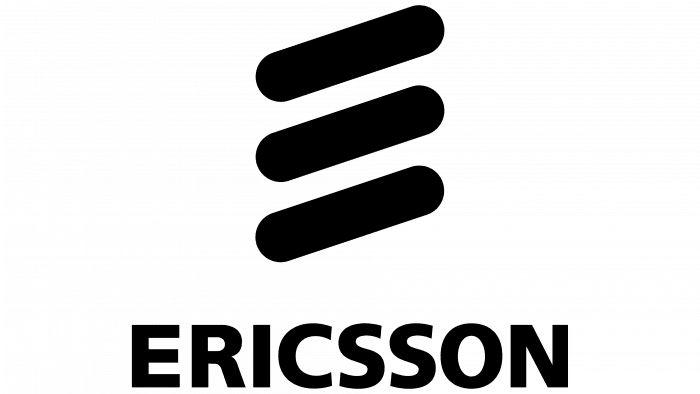 After years of monotony, the company decided to change the logo to a more modern one. This event is dated 1982. Until that time, options in the form of a seal, a badge, initials, and the founder's signature were used. The actual version is, in fact, the debut of the brand's real visual identity. The administration entrusted the work on the logo to Terry Moore of AID and then attracted Stockholm Design Lab.
It was decided to use the word "Ericsson" and the letter "E" as the basis. To do this, the developers chose a sans-serif font and stylized the capital letter. They cut off the connecting leg, leaving only three protruding lines. The designers then rotated them 18,435 degrees to make it easier to pixelate the logo. The people call these strokes "three sausages."
Font and Colors of the Emblem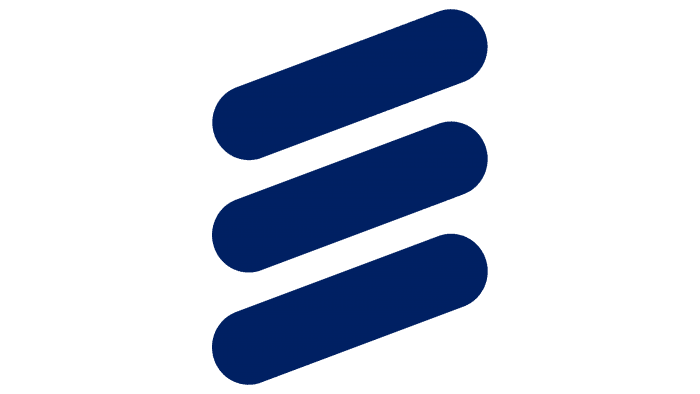 The modern version is a word written in sans serif capital letters and a graphic symbol in the form of three-wide short lines. The monochrome design embodies practicality, authority, power, and safety.
Several types of typefaces were used in the logo at different times. One of the most recognizable is Frutiger Black sans serif presented by Adrian Frutiger. The company received its custom font from Stockholm Design Lab. It was named Ericsson Hilda and is based on Latin, Greek and Cyrillic characters. The styling revamp has won two Red Dot Awards.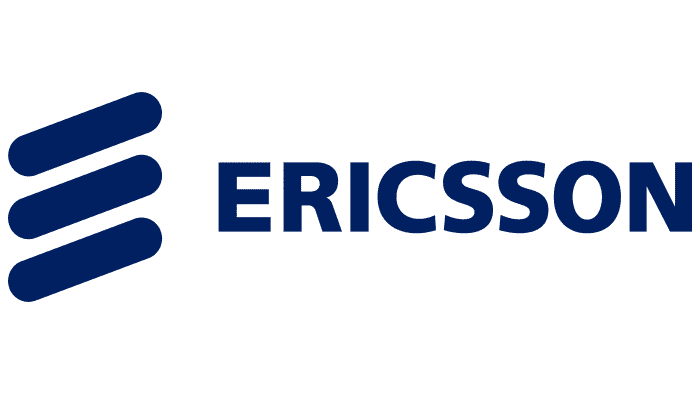 The color palette is monotonous and consists of a combination of cornflower blue and white: blue letters on a white background or vice versa.
Ericsson color codes
Black

Hex color:
#000000
RGB:
0 0 0
CMYK:
0 0 0 100
Pantone:
PMS Process Black C
Video