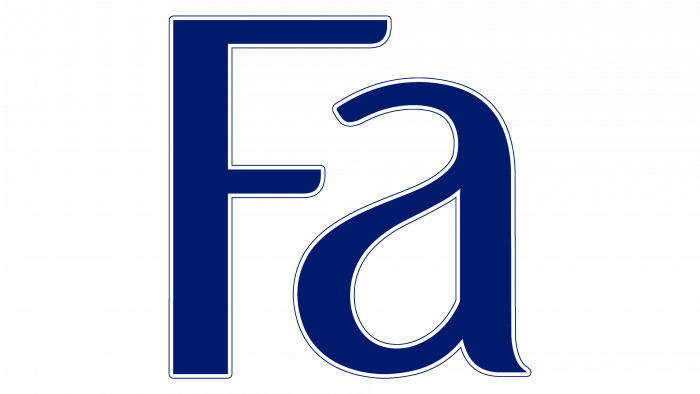 Fa Logo PNG
| | |
| --- | --- |
| Founded: | 1954 |
| Founder: | Henkel |
| Headquarters: | Germany |
| Website: | int.fa.com |
| Logo downloads: | |
Fa is a series of products for maintaining personal hygiene, produced under the auspices of Henkel AG (Germany). It had existed since 1954, when it was first introduced by the manufacturer Dreiring, one of Henkel's subsidiaries. Now her logo is known in more than 120 countries.
Meaning and History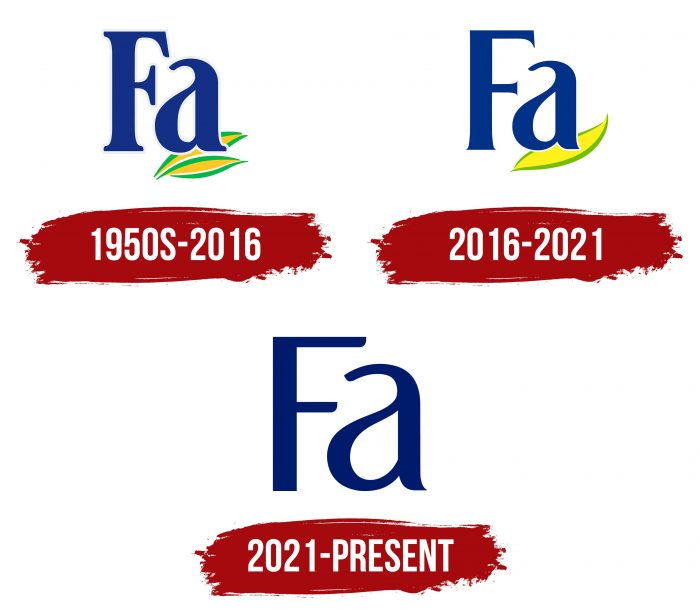 In the early years of its existence, the Fa line offered talc and bar soaps, but in 1975 it underwent a rebranding and significantly expanded the range. Naturally, the changes affected all aspects of the brand, not just products. The logo was also corrected, so the brand has two of them.
the 1950s – 2016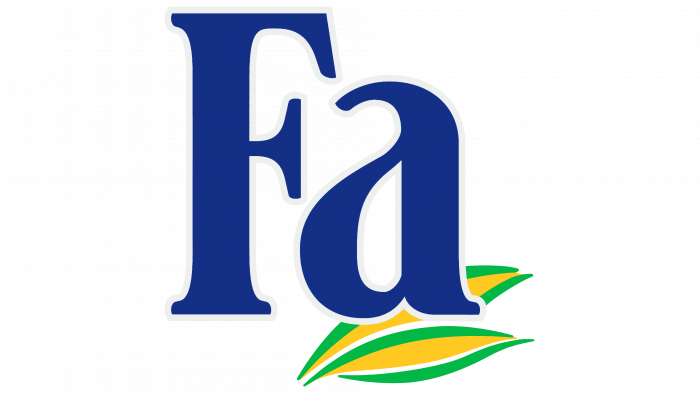 The debut emblem consists of an abbreviated company name and two leaves. They confirm that the inside of the bottle with this name contains only herbal ingredients. One letter is uppercase; the other is lowercase. Both are outlined with a thin, light gray line. The "a" sign is on the top sheet, while the other goes along its bottom border. The leaves are elongated and have a green edging.
2016 – 2021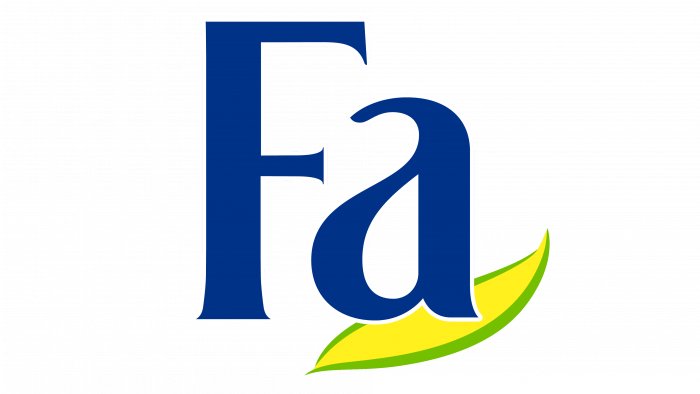 The current version appeared as a result of a redesign and almost repeated the previous version. The difference between them is small, in small details. For example, the developers removed the edging and the second sheet and turned the remaining upside down. At "F," they cut off all serifs, keeping the miniature protrusions, the letter "a" shortened the tail.
The Fa logo contains a short word from the stem of two German words at once: the first is "fabelhafte," the second is "fadenseife." It also contains a symbol of vegetation – a leaf, as a sign that natural extracts are included in the products.
The opening emblem has expressive letters with large serifs. In the current version, they are even and smooth. The palette was bright at first, now muted. The main colors of the logo are blue, yellow, olive, and white.
2021 – today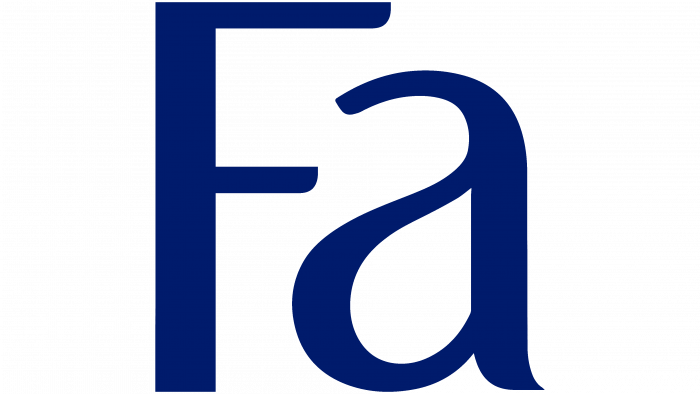 Modernization with shortening serifs continued. Gradually, they became so short that they disappeared altogether. The curvatures took their place at the ends of the letters. Only the tail of the lowercase "a" remained sharp. Now the word looks a little taller and more elegant. In addition, the designers removed the sheet, making the inscription more versatile since it is convenient to use it to mark products of any shape – from narrow tubes to wide jars.
Font and Color of the Emblem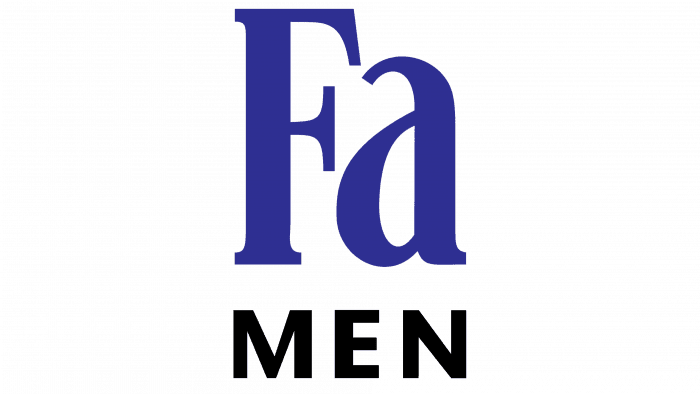 With the disappearance of serifs, the letter "F" seems to have received a different typeface, but it is not – only its style has changed. The font remained the same; just a different version was chosen. The color is the most stable – it is the same in all variants of the emblem. It is a blue cornflower blue.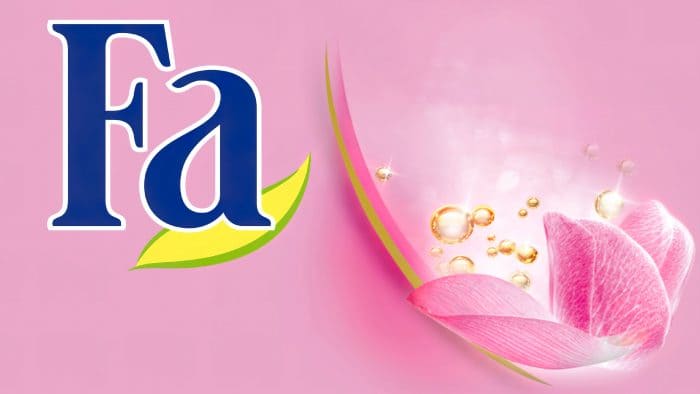 Fa color codes
Midnight Blue

Hex color:
#001a6b
RGB:
0 26 107
CMYK:
100 76 0 58
Pantone:
PMS 2748 C