Fagor Logo PNG
The Fagor logo symbolizes a company that, like a powerful jet, bursts into the special equipment market and saturates it with demanded goods. The sign speaks of new technical solutions and continuous development and improvement.
| | |
| --- | --- |
| Founded: | 1956 |
| Founder: | Onnera Group |
| Headquarters: | Mondragón, Spain |
| Website: | fagor.com |
Fagor is a Spanish brand of the kitchen, laundry, and refrigeration equipment. It is now the largest manufacturer of professional equipment, operating in the specialized market since 1956. It belongs to the Onnera Group business community and is part of the Mondragon Corporation network of cooperatives.
Meaning and History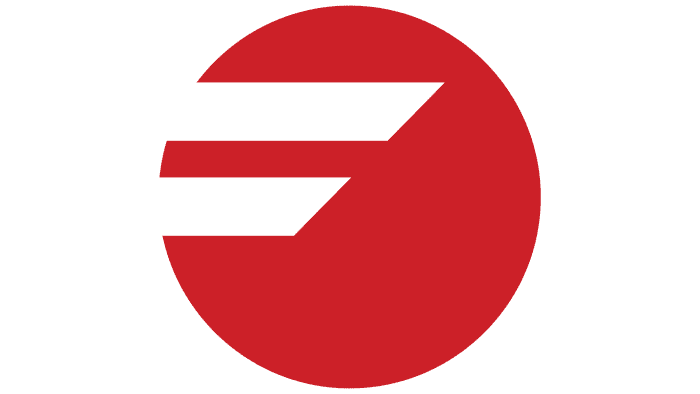 The brand's products can be recognized by the characteristic logo, which is made in red and black colors. The trademark appeared in the 1980s when Ularco was renamed Fagor.
The minimalist label has two elements. On the left is the name of the company, written in capital letters. The font is a bold grotesque. On the right, directly opposite the word, is a red circle with two horizontal lines on the side. The stripes resemble the protruding "F" strokes. The ends are cut at an acute angle to create a movement effect.
What is Fagor?

Fagor (more precisely, Fagor Electrodoméstico) was a Spanish manufacturer of household and commercial appliances based in the Basque Country. From 1956, it produced ovens, refrigerators, washing machines, and other large appliances. Mondragon Corporation managed it. The brand ceased to exist in 2013.
There are several versions of the logo with different palettes. Most often, the background is white; less often, it is black. The color of the inscription "Fagor" changes accordingly. There are logos in which the circle is outlined with a dark outline. In exceptional cases, it is not red, but white or gray. The final choice of scale depends on the visual context and the circumstances in which the graphic sign is used.
Font and Colors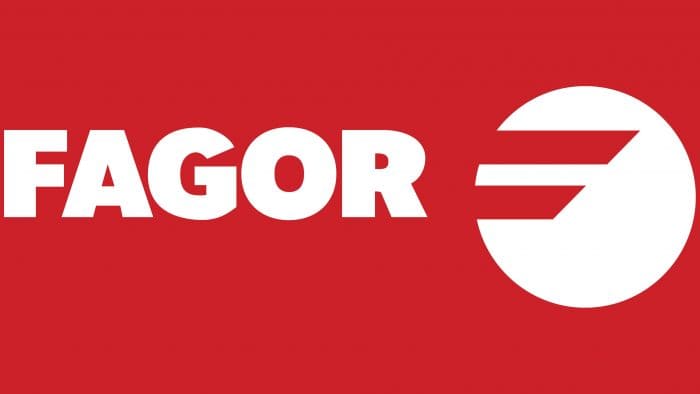 The corporate logo includes two elements: the name of the trademark and its graphic designation. The inscription is made in bold type, so the letters are massive, large, like the household appliances that the brand produces. This also speaks to the company's credibility, its rich heritage, as it is the largest manufacturer in Europe. All characters are uppercase and not serif.
The graphic part is a red circle with two white lines at the top. They resemble the "F" stripes with slightly angled cuts. This element added dynamics to the emblem and diluted the solid red color, which perfectly complements the black letters.
Fagor color codes
Fire Engine Red

Hex color:
#cc2028
RGB:
204 32 40
CMYK:
0 84 80 20
Pantone:
PMS 485 C
Black

Hex color:
#000000
RGB:
0 0 0
CMYK:
0 0 0 100
Pantone:
PMS Process Black C