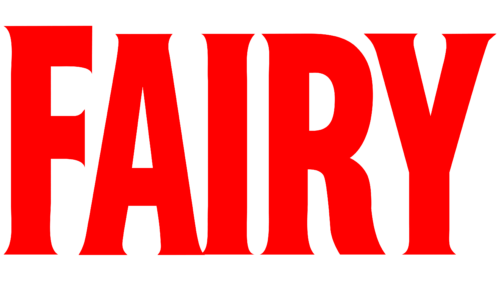 Fairy Logo PNG
| | |
| --- | --- |
| Founded: | 1950 |
| Founder: | Procter & Gamble |
| Headquarters: | United Kingdom now international |
| Website: | supersavvyme.co.uk |
In 1898, Minnetonka Mills, based in the United Kingdom, introduced the Fairy brand as a soap powder designed for hand-washing dishes. By 1950, this humble brand was purchased by the US multinational corporation Procter & Gamble, propelling Fairy on a transformative journey.
Under the stewardship of Procter & Gamble, Fairy underwent significant evolution, transitioning from a single soap powder product to an array of dish-cleaning solutions. The product line comprised liquid dish soaps, dishwasher detergents, rinse aids, and cleaning wipes. By the time the 1960s rolled around, Fairy had climbed the ranks to become the highest-selling washing-up liquid in the UK.
Fairy embarked on a progressive expansion during the 1970s and 1980s, first across Europe and then globally. The brand has now extended its reach to over 40 countries around the globe. Fairy has been the driving force behind several notable product advancements. These innovations include the debut of Fairy Liquid in 1963, automatic dishwashing detergents in the 1970s, the unveiling of Fairy non-bio washing-up liquid in 1985, and Antibacterial Fairy Liquid in 2010.
The modern Fairy brand provides an extensive suite of dish care products, incorporating liquids, gels, powders, tabs, sprays, and gloves, and holds a substantial market share in many countries. While Fairy's origins can be traced back to the UK, it has emerged as a significant global entity under Procter & Gamble's banner and enjoys worldwide recognition. Procter & Gamble remains committed to nurturing the Fairy brand by continually investing in developing new and innovative products.
Meaning and History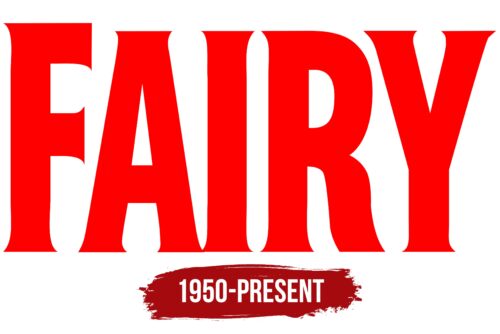 What is Fairy?

For more than a century, Fairy has been assisting households worldwide in effortlessly tackling dirty dishes and other cleaning chores. Fairy has emerged as the preferred brand for top-tier cleaning products, from dishwashing liquid to dishwasher detergent. Established by the esteemed American multinational consumer goods corporation, Procter & Gamble, Fairy rapidly gained recognition as a trusted name in the United Kingdom.
Fairy color codes
Red

Hex color:
#ff0000
RGB:
255 0 0
CMYK:
0 100 100 0
Pantone:
PMS 1655 C