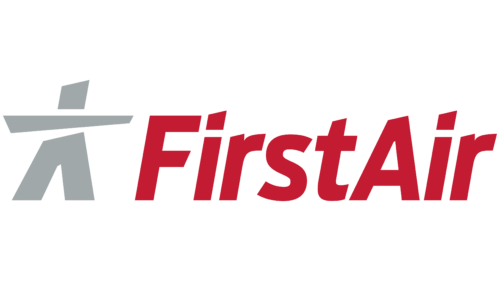 First Air Logo PNG
The First Air logo combines a unique blend of tradition and customer-focused hospitality. It serves as an unwavering emblem of authenticity, warmly communicating deeply rooted values of community and respect for passengers, indicating that the company is both a service provider and a travel partner.
First Air: Brand overview
Based in Kanata, Ontario, First Air has always been and continues to be a trusted provider of safe and reliable air transportation for Canadians. The airline's network covers 34 communities in Nunavut, Nunavik, and the Northwest Territories. First Air caters to the needs of travelers and business travelers alike.
In 1946, Russell Bradley undertook a pioneering endeavor by launching First Air with a single aircraft in Ottawa. Focusing on cargo and mail transportation to remote regions of Canada, First Air began its journey to becoming the leading airline in the North.
The 1960s marked a turning point for First Air as it expanded its passenger services and fleet, revolutionizing transportation to Canada's isolated northern regions. By establishing strategic hubs in Iqaluit and Yellowknife, First Air played a key role in supporting the operations of mining, oil, and gas companies by providing reliable charter flights to these remote areas.
On November 1, 2019, a momentous event occurred: two prominent Canadian airlines, First Air and Canadian North, merged into a powerful new entity: Canadian North. By combining resources, Canadian North has become one of the most reliable airlines in the country.
Meaning and History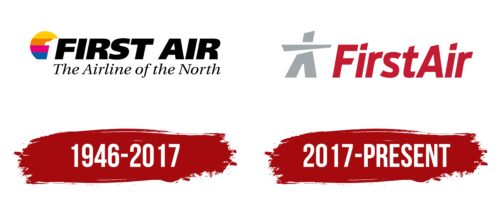 What is First Air?

First Air, formally known as Bradley Air Services Limited, was a pioneering airline based in Kanata, Ottawa, Ontario, Canada. The company's journey began in 1946, marking its start in the aviation sector. Over the years, the company became known for providing essential services across Canada, bridging the gap between urban centers and remote regions of the country.

Throughout its operations, the company has carved a unique niche in the aviation industry. Specifically, in 1973, the company was renamed First Air and gained significant recognition for its scheduled and charter flights to Northern Canada. This move was crucial in connecting remote communities with the rest of the country.
1946 – 2017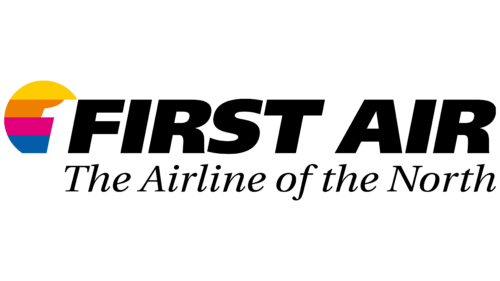 2017 – today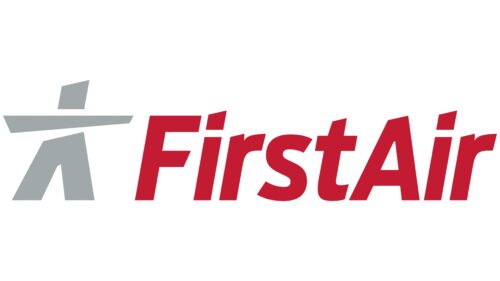 The dominant element of the First Air logo is a gray human figure. This is a stylized figure of an Inuit, representing the indigenous population of North America. The figure is depicted in loose traditional clothing with arms spread wide as if wanting to hug someone. This is probably a friendly greeting for the airline, showing goodwill towards its customers. On the right is the company name, written in one word. To emphasize separate parts of the name, the designers capitalized the first letter of each word and left the rest lowercase.
The gray human figure symbolizes indigenous cultural heritage and creates an atmosphere of inclusivity and hospitality. The capital letter in the company name adds clarity and formality to the overall design.