Foster is a beer brand founded by William and Ralph Fosters in Melbourne, Australia, in 1888. It is owned by AB InBev, an international brewing group. It is licensed in several countries, including the largest market in the UK, where Heineken International owns European trademark rights.
Meaning and History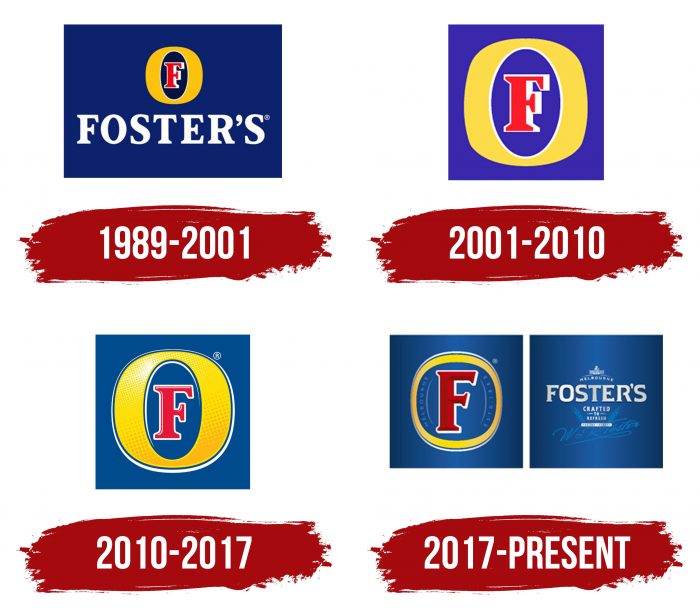 What is Foster?

Foster is the unofficial name of Foster's Lager brand, under which light beer is produced. Globally, it is the best-selling beer brand in Australia, while it is not in great demand at home. The brand is owned by Carlton & United Breweries, owned since 2020 by Asahi Group Holdings, Ltd. of Japan.
The Foster logo is a great example of using contrasting colors. The brand's color palette includes iconic blue, gold, and bright red.
The recognizable red "F" brand is in the golden circle. The serrated "F" symbol has slanting crosses and a white outline.
What does the Foster logo mean?
The Foster logo is stylized as a standard alcoholic beverage label. The red F stands for the brand's name, while the yellow ring around it represents the letter O and light beer. You have to see the shape of the ring: its uneven thickness creates a 3D effect as if the logo is put on a protruding object, like a can or a bottle.
After the last alteration, the word "Melbourne" appears inside the circle and in other places of packaging.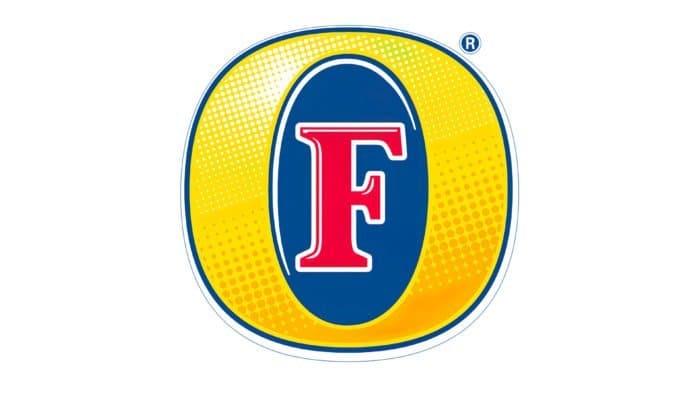 What does Foster say about symbols?

Professor Thomas C. Foster has written several books on literature. In many of them, he reflects on symbols and how they should be interpreted. Here's what he said about it: "Symbols normally aren't lying on the surface of the novel; you have to look for it.

What is the font of the Foster logo?

The font of the first logo is called Foster's. It was created in 1989 by typographer Adrian Williams for The Quite Extraordinary Design Partnership, who did the branding for Foster's Lager. The developer adapted the text for printing labels on aluminum cans and promotional materials. In 2017, the letters took on a new, more elongated shape. The serifs remain but are sharper.
The brand strives to stand out better on shelves, and Foster has effectively used the large "F" underlined on the main label of the bottle and the neck so that it can be easily recognized from afar.
The Foster logo is modern and vibrant, with an informal and informative personality. It has a symbolic representation, and you can innovate using only the most important for your brand – a strong circle of personality.