Foster is a beer brand founded by William and Ralph Fosters in Melbourne, Australia, in 1888. It is owned by AB InBev, an international brewing group. It is licensed in several countries, including the largest market in the UK, where Heineken International owns European trademark rights.
Meaning and History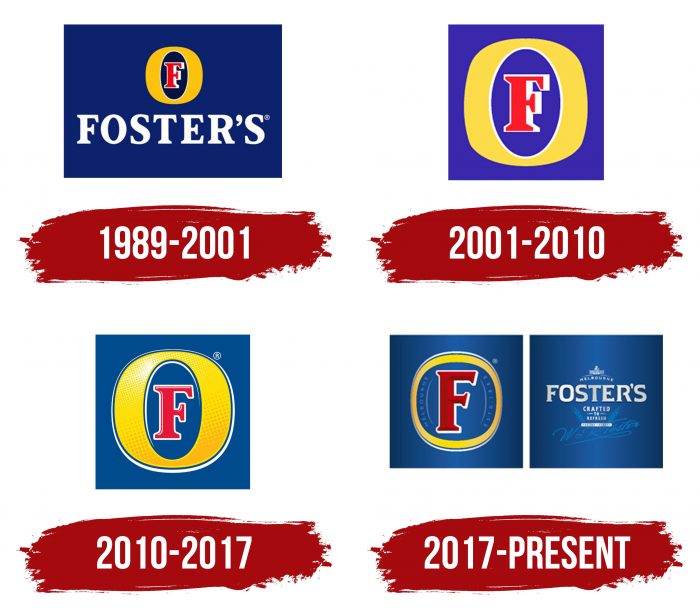 The Foster logo is a great example of using contrasting colors. The brand's color palette includes iconic blue, gold, and bright red.
The recognizable red "F" brand is in the golden circle. The serrated "F" symbol has slanting crosses and a white outline.
After the last alteration, the word "Melbourne" appears inside the circle and in other places of packaging.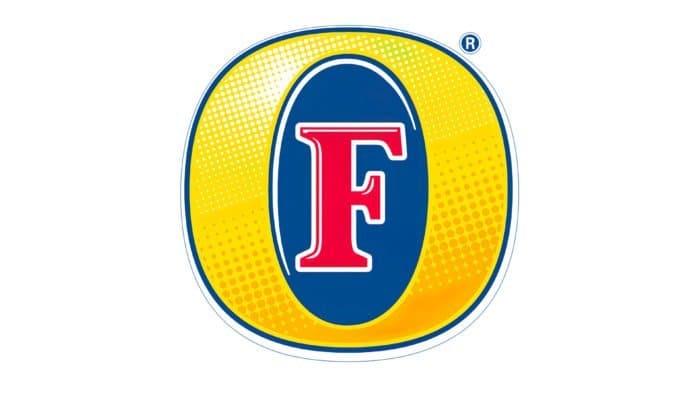 The brand strives to stand out better on shelves, and Foster has effectively used the large "F" underlined on the main label of the bottle and the neck so that it can be easily recognized from afar.
The Foster logo is modern and vibrant, with an informal and informative personality. It has a symbolic representation, and you can innovate using only the most important for your brand – a strong circle of personality.