Free is a French telecommunications network, the second-largest provider in the country, and a subsidiary of the Iliad. The latter means that it was founded by her to provide specialized services to the general population. Her professional interests include fixed and mobile communications, distribution of prepaid phone cards, and provision of Internet access. It was founded in 1999. The head office is located in Paris, where Xavier Niel established the company.
Meaning and History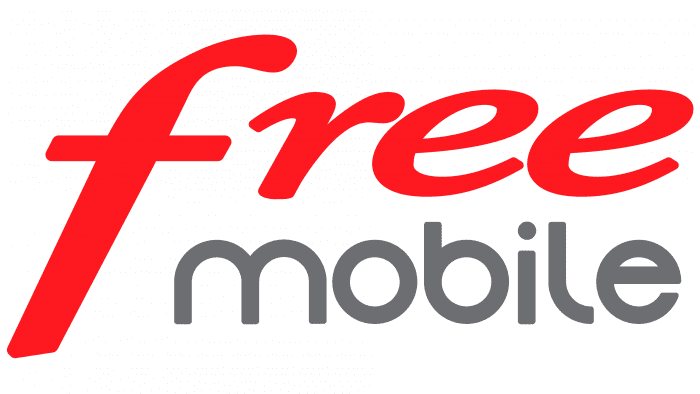 This brand has a long history associated with the opening of various services, attempts to buy competing firms, mergers, and expansions. As a result, the vigorous activity of the company led to the fact that it took a high place in the French rating of operators of various types of communication. While in other statuses, the service has not lost its visual identity, remaining faithful to the only logo received at the beginning of its career.
Today this organization is a provider of Internet users from thirty countries of the world. Moreover, she was the first in France to launch the "triple play" service, offering her own Freebox set-top box. An excellent marketing ploy contributed to the rapid recognition of the company due to the demand for its packages. In particular, they include digital TV, telephony, and high-speed Internet. Thanks to this thoughtful step, the operator has become the number one international IPTV provider. Today its logo is well recognized in the world market.
Font and Color of the Emblem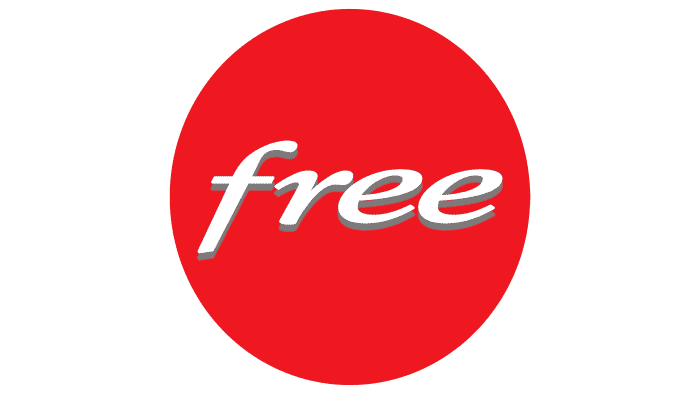 The company's symbols are mostly textual. It consists of a single word – the full brand name. Lowercase letters are written in italics and have a 3D effect. It is formed by the shadows on the right side of each letter. Moreover, the darkening transition is gradient and includes a palette from light gray to almost black. This graphic technique slightly "raised" the inscription above the background. Thus, he made it a separate element that does not merge with the substrate but seems to be located parallel to it and "hangs" in space.
Surprisingly, the original design concept gave impetus to the marketing direction. The attractive emblem with unusual lettering emphasized the innovation and modernity of the telecommunications operator, so it remains relevant to this day. At the same time, the classic combination of red and white with a slight darkening testifies to the traditional line of development of the Free work.
The inscription, which, in fact, is the emblem, is made in lower case characters. The typeface is simple, italic, incoherent because each character is set apart from its neighbors. At the same time, "f" and "r" are not handwritten – they look like block letters tilted to the right. The first has a straight crossbar, the second has an even upper part and is directed with the open side to the right. The color scheme of the logo consists of deep red, white, two shades of gray, and muted black.