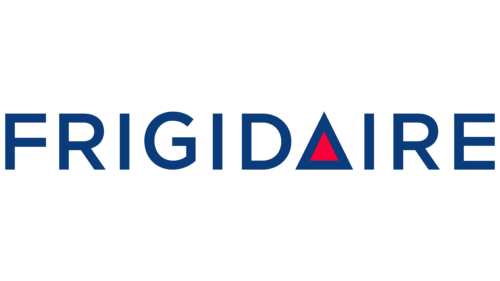 Frigidaire Logo PNG
Frigidaire: Brand overview
| | |
| --- | --- |
| Founded: | 1918 |
| Founder: | Electrolux |
| Headquarters: | Charlotte, North Carolina, U.S. |
| Website: | frigidaire.com |
In 1916, the journey of what would become Frigidaire began in Fort Wayne, Indiana. The original enterprise, named the Guardian Frigerator Company, was the brainchild of Alfred Mellowes and a group of financial backers. Mellowes innovated by coupling an electric cooling system with a wooden storage cabinet, essentially creating the blueprint for modern refrigerators.
Two years later, in 1918, William C. Durant, the brain behind General Motors, took notice and acquired the fledgling company. With this change in ownership came a new name: Frigidaire. The enterprise revolutionized the market that year by introducing the first self-contained refrigerator unit. By 1919, General Motors formally took over Frigidaire, propelling it to become the dominant force in refrigerator manufacturing by the end of the 1920s. The company didn't stop at refrigeration; it continued to push the envelope, pioneering the inaugural household freezer in 1929 and venturing into room air conditioners in 1931.
The brand was so ubiquitously popular that, by the 1940s, nearly one in every two American homes boasted a Frigidaire refrigerator. Moreover, the company diversified its portfolio to include various household appliances such as cooking ranges and laundry machines.
In 1979, General Motors decided to part ways with Frigidaire, selling it to White Consolidated Industries. The brand's ownership narrative took another turn in 1986 when Electrolux, a Swedish multinational, snapped it up. Even under foreign ownership, Frigidaire has retained its quintessentially American brand identity.
Frigidaire has been a trailblazer in refrigerator and appliance technology since its inception. It soared to prominence under General Motors' wing, remained a household name throughout the 20th century, and now exists as a subsidiary of Electrolux while preserving its iconic American branding.
Meaning and History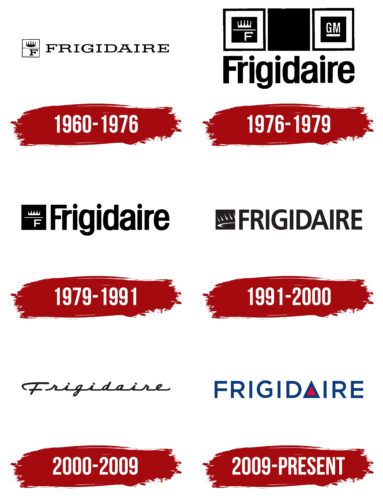 1960 – 1976

1976 – 1979

1979 – 1991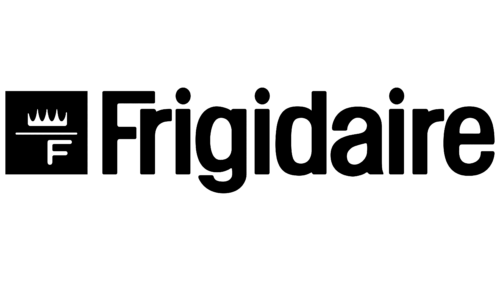 1991 – 2000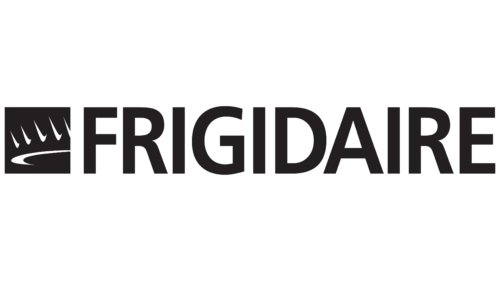 2000 – 2009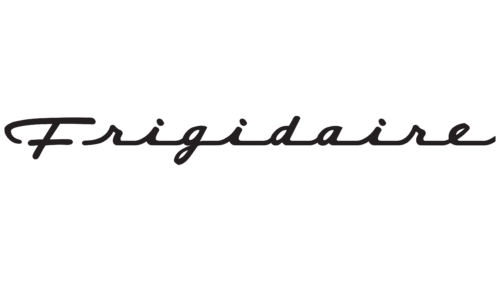 2009 – today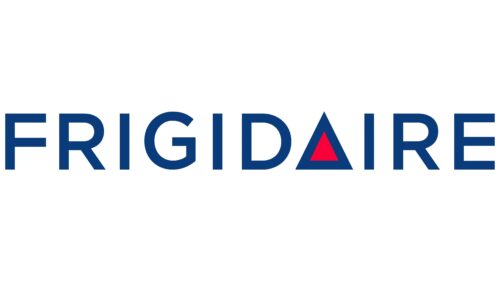 Frigidaire color codes
Safety Blue

Hex color:
#0a3b7b
RGB:
10 59 123
CMYK:
92 52 0 52
Pantone:
PMS 294 C
American Rose

Hex color:
#f9003a
RGB:
249 0 58
CMYK:
0 100 77 2
Pantone:
PMS Bright Red C