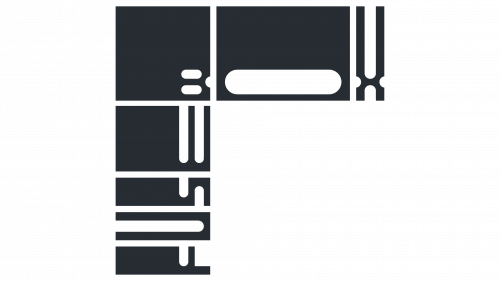 Fusebox Logo PNG
The Fusebox logo reflects the festival's mission to blur the boundaries between theater, dance, and other art forms. The emblem, imbued with stylistic innovation, signals a departure from the familiar and appeals to a segment of the population that appreciates the unconventional. The logo reflects the core identity of the festival, bringing together different art forms to create a unique, multi-layered experience. It serves as a visual affirmation of quality and creativity. It reaffirms the festival's status as a center of excellence in the arts while at the same time evoking a sense of anticipation for what lies ahead. The logo sets the viewer up to believe that the festival is not just an ordinary event but a vibrant celebration of contemporary art.
Fusebox was founded in 2005 by a collective of creative people in Austin, Texas as a non-profit arts organization. The founders envisioned it to be a platform for dynamic interaction between different artistic disciplines and bridging the gap between global artists and audiences.
Initially, the organization focused on hosting an annual arts festival in Austin. This event, dedicated to experimental and innovative projects, was often held in non-traditional spaces in the metropolis. With each iteration, the festival has been recognized for presenting groundbreaking performances.
In 2023, Fusebox expanded beyond its existence as a single festival entity. The organization now consistently curates and produces shows and events, culminating in the landmark Fusebox Festival held in April. The journey Fusebox has traveled over nearly two decades is a testament to its commitment to challenging artistic norms and offering an unrivaled live art experience.
Meaning and History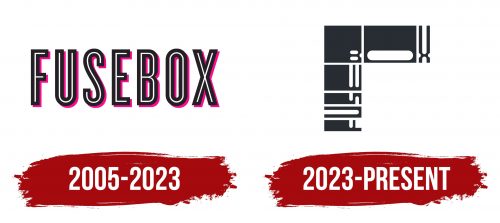 2005 – 2023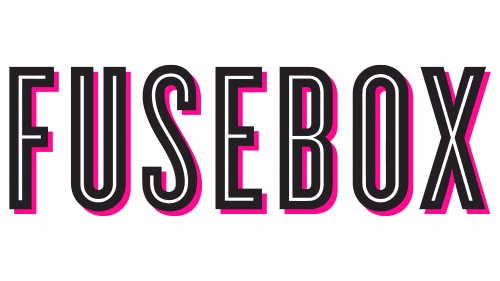 2023 – today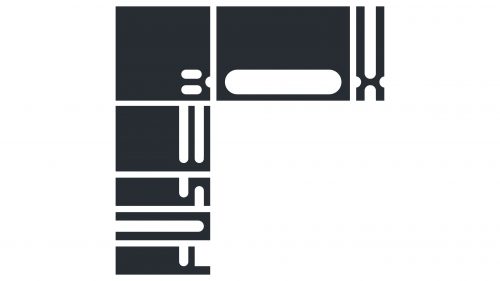 The annual Contemporary Theater and Dance Arts Festival in Austin, Texas, has chosen an unconventional logo. It looks more like a drawing than a text. This is not due to the shape of the letters but to the "layout" of the name itself, which is arranged at an angle. In the lower part (vertically), there is the word "Fuse," and in the upper part (horizontally) – "Box." They are typed in a black geometric font consisting of incredibly wide and very narrow glyphs. The wide letters resemble squares with slashes, and the narrow letters resemble forks. The letters do not have serifs.
The unconventional design fits well with the festival's focus on contemporary art that challenges traditional representations, much like the performances it hosts. The geometric typeface conveys a sense of modernity and abstraction often found in contemporary theater and dance. The angular layout indicates dynamism and a departure from the familiar, echoing the avant-garde nature of the event.