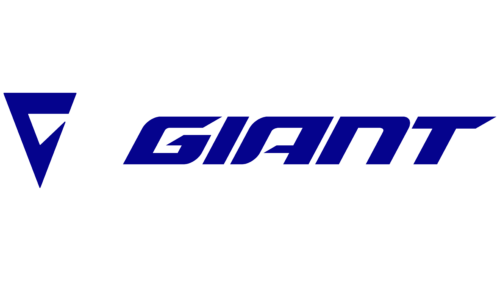 Giant Bicycles Logo PNG
Giant Bicycles: Brand overview
Founded in 1972, Giant Bicycles has become one of the leading bicycle manufacturers in Taiwan. Its manufacturing base is located in Taichung, Taiwan, and since then, it has become one of the most renowned bicycle manufacturers in the world.
The company prides itself on its high-quality bikes suitable for various cycling disciplines. The company's bikes are known for their carbon fiber composite and aluminum alloy frames that are used in various types of bikes, including road, mountain, hybrid, and electric bikes.
Among the many models produced by Giant Bicycles, the TCR Advanced SL road bike and the Trance X Advanced mountain bike stand out as flagship offerings. The company also owns the Liv brand, a line of bikes exclusively for women, further expanding its reach.
Giant Bicycles is prominent in professional cycling, sponsoring professional cycling teams such as the CCC Team. The company's manufacturing facilities extend beyond Taiwan, with locations in China and the Netherlands and sales worldwide.
In 2020, Giant Bicycles expanded its portfolio with the acquisition of Momentum Industries, a European manufacturer of electric bicycles. This acquisition confirmed the vision of Giant Bicycles founder King Liu to make Taiwan an important bicycle manufacturing center.
Owning more than 30 companies worldwide and producing more than six million bicycles a year, Giant Bicycles maintains a strong position in the global market. The company faces competition from other major bicycle manufacturers such as Trek, Specialized, Cannondale, Scott, and Merida but continues to hold its position through unique offerings and brand recognition.
Meaning and History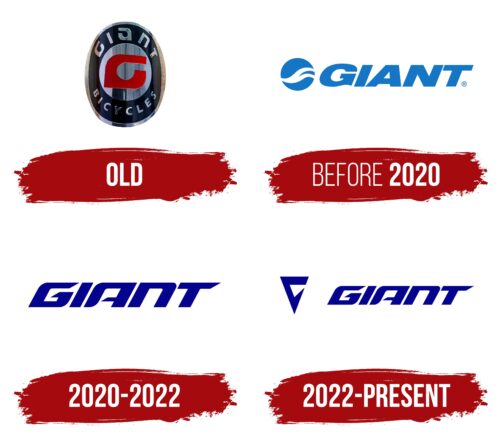 What is Giant Bicycles?

Starting its humble beginnings in 1972 under the leadership of King Liu, Giant Manufacturing Co. Ltd. has become one of the leaders in the bicycle industry. The company's innovations have made it the world's leading designer and manufacturer of bicycles. The company's manufacturing units are located in various parts of the world, including Taiwan, the Netherlands, China, and Hungary.
Old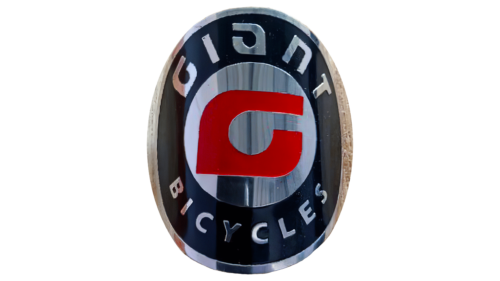 before 2020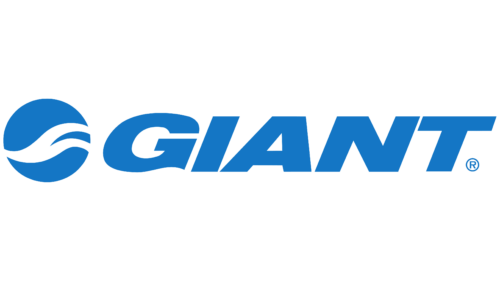 2020 – 2022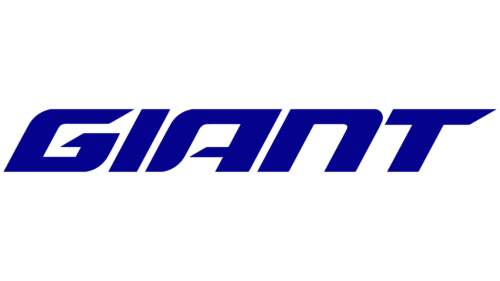 2022 – today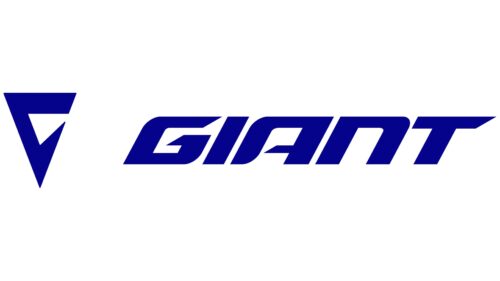 Giant Bicycles has an abstract geometric symbol that looks like a band forming a triangle and curving downward as a sharp hook. It is a stylized letter "G." It indicates the innovative solutions and advanced technologies used by the company. The design of the logo could have been inspired by some details of the bicycle, such as the rear triangle of the frame. The brand name is written in slanted letters with sharp edges. The font embodies the dynamism and energy characteristic of an active lifestyle. The blue color reflects quality and reliability.
The sharp hook in the letter "G" is reminiscent of a bicycle going through a fast and steep turn on a track. The slanted letters seem to lean into the wind as if a cyclist is doing the same. The blue color is reminiscent of the sky on a perfect day for a bike ride, clear and reliable. This logo makes you think of speed, freedom, and open roads.
Giant Bicycles color codes
Dark Blue

Hex color:
#05038d
RGB:
5 3 141
CMYK:
96 98 0 45
Pantone:
PMS Blue 072 C