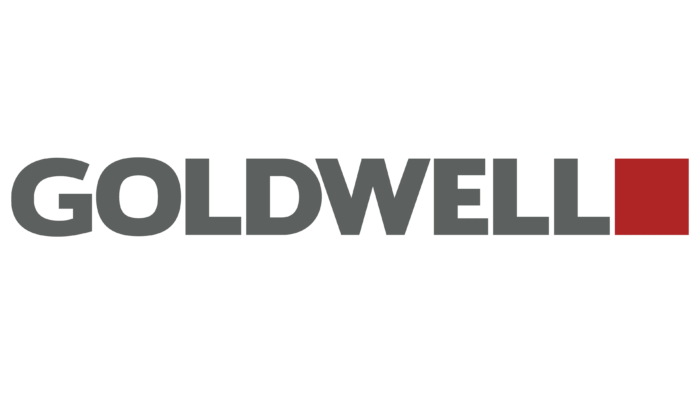 Goldwell Logo PNG
The emblem tells about the brand as the best manufacturer of cosmetics. You can stop searching and stop. The Goldwell logo promises: after using the brand's products, life will sparkle with new colors, and hair will gain strength and youth.
| | |
| --- | --- |
| Founded: | 1948 |
| Founder: | Kao Corporation |
| Website: | goldwell.com |
Goldwell is an innovative German brand with 300 patents for various cosmetic developments. It has been around since 1948 when Hans Erich Dotter was founded. In 1994 it was acquired by the Japanese concern Kao Corporation. Now the brand represents care products and exclusive hair dyes.
Meaning and History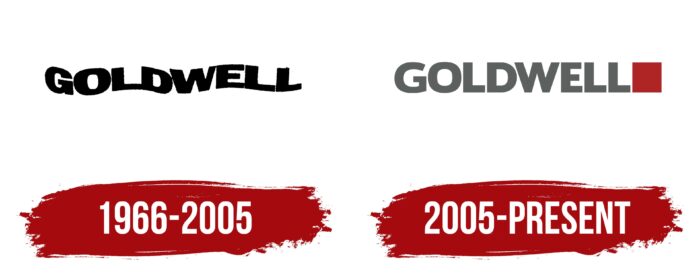 Despite the transition under the leadership of another company, the brand still retained its individuality. There was one logo in his career that informally represents him in the fan market.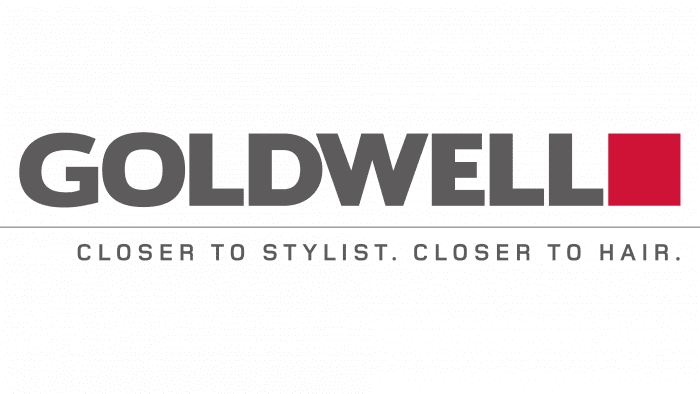 Personal trademark symbols are a harmonious combination of graphics and text. The logo represents it meaningfully: it consists of the company's name, a colored square, and a slogan. In the top row is the large word "GOLDWELL," and next to it is a geometrically precise square. It denotes the brand's direct direction: this is a classic advertising sign, which is used to mark the color of hair dyes. Below there is a thin line separating the second row of text – the company's motto. At the bottom, it is written in thin and small letters "Closer to stylist. Closer to hair. ", Which conveys the manufacturer's concept.
What is Goldwell?

Goldwell is a German brand of hair care and styling products. It offers a wide range of signature products, such as creams, sprays, hair dyes, mousses, conditioners, shampoos, and masks. The brand was founded by Hans Erich Dotter in 1948 and is now owned by Kao Corporation.
1966 – 2005
Initially, the Goldwell logo was sinuous. To do this, the designers extended the letters in breadth, connected them, and placed them at different heights to create a wavy effect. At the same time, the glyphs remained geometric – traditionally printed, with a minimum of rounding. The font was in upper case and was colored black, which favorably distinguished the company name against a white background.
2005 – today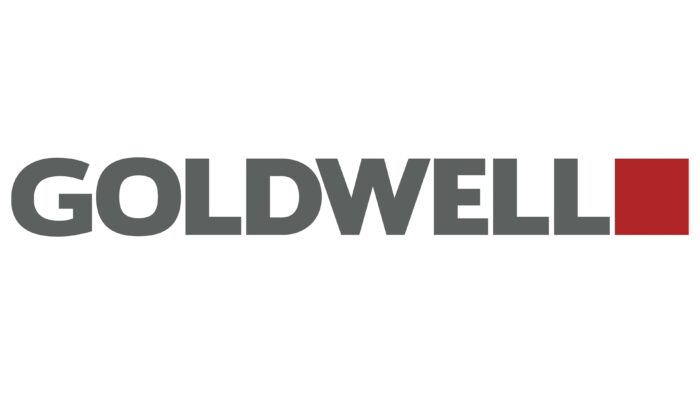 Now a non-curvy emblem is used. The writing is clear and even. The developers stretched the letters up and placed them at the same height, so they became straight, with precise borders. In addition, the designers painted the word "Goldwell" in smoky gray and added a burgundy square. The geometric figure is at the end of the line.
Font and Colors
The logo contains two types of typefaces from the Sans Serif category: wide lines (upper word) and thin stripes (lower inscription). In the first case, the letters are located close to each other, and in the second, they have a wide breakdown. All elements are colored in full color: text – in dark ash, square – in red.
Goldwell color codes
Granite Gray

Hex color:
#5c605f
RGB:
92 96 95
CMYK:
4 0 1 62
Pantone:
PMS 445 C
Firebrick

Hex color:
#af2525
RGB:
175 37 37
CMYK:
0 79 79 31
Pantone:
PMS 1795 C