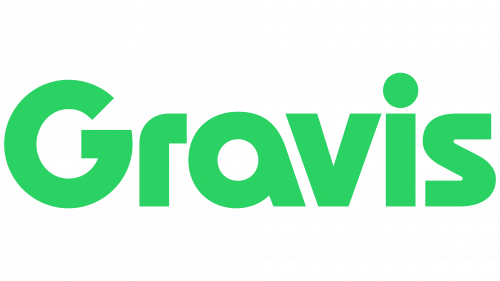 Gravis Logo PNG
The Gravis logo serves as an emblem of trust and confidence for clients. It succinctly represents the brand's core values, including excellence and customer satisfaction. It carries a sense of stability and long-term reliability, reflecting the company's ethos.
Gravis, founded in 1986 by Peter Küffer, began in Cologne, Germany, as a store selling Apple computers and related equipment. The brand experienced rapid growth in the second half of the 20th century, and by the end of the 1990s, it had a network of more than 50 outlets across Germany. During this period, Gravis emphasized Apple's offerings, cementing its position as one of the dominant retailers specializing in the sale of Apple hardware in the country.
A turning point came in 2008 when Arcandor Group became the new owner of Gravis. However, after Arcandor's financial downturn in 2009, the baton passed to Douglas Holding. By 2011, the brand celebrated the opening of its 100th Apple-centric store in Germany. Although the rise of e-commerce has taken its toll, Gravis has maintained its popularity through fixed retail outlets.
In 2019, telecommunications giant Freenet AG acquired Gravis. The brand is now a specialized division for selling Apple products under the Freenet AG umbrella. Gravis currently has around 80 stores across Germany, complemented by a digital storefront.
Meaning and History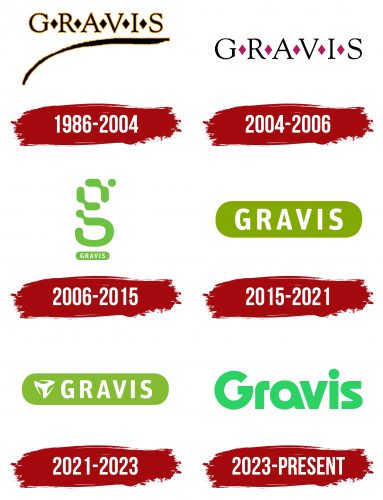 1986 – 2004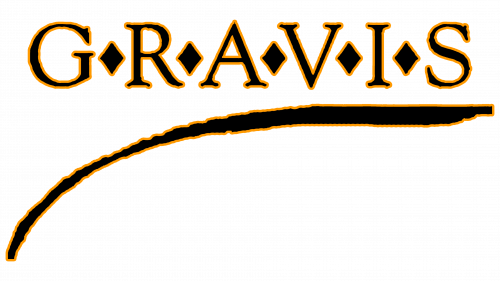 2004 – 2006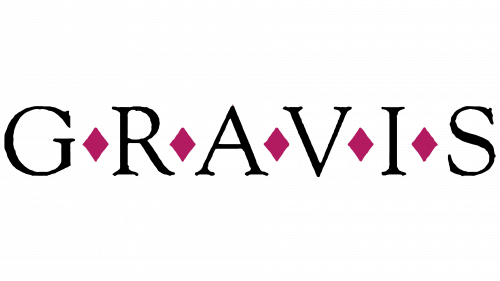 2006 – 2015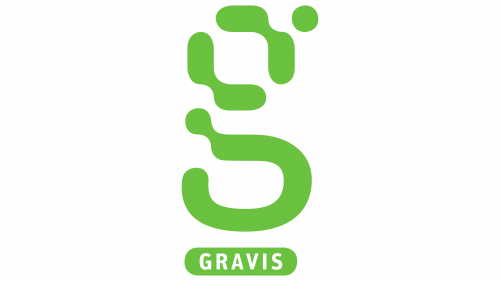 2015 – 2021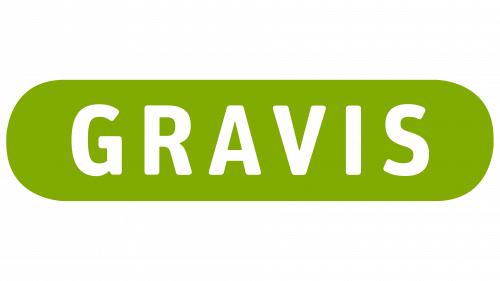 2021 – 2023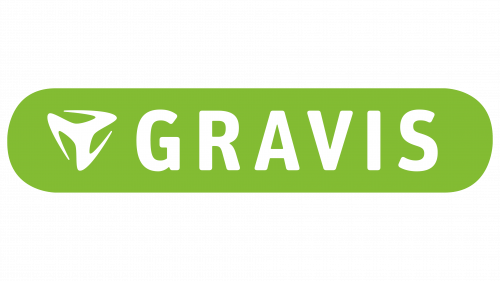 2023 – today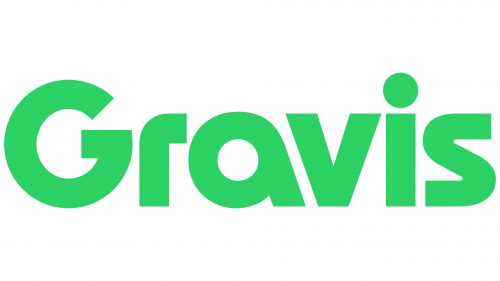 The significant size of the logo evokes confidence, and the green color creates a favorable impression and thus wins the favor of customers. Despite the large size of the inscription, it is in lowercase letters, except for the first capital letter. The glyphs have an optimal balance of angles and curves: some are rounded, others are angular. The tail of the letter "a" has an unusual structure: straight and slanted. The letter "r" with a smoothly curved short top is also characterized by originality.
The use of green color in the logo is associated with growth, harmony, and freshness, which makes it an effective choice for the formation of positive brand recognition. The unusual design of the individual letters makes the logo more memorable and recognizable, making it stand out in a crowded market. Using a combination of uppercase and lowercase letters gives the logo a modern design and shows the professionalism and accessibility of the company.