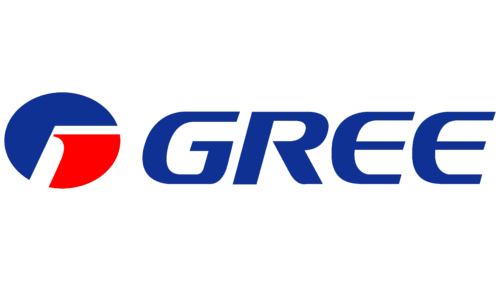 Gree Logo PNG
Originally founded as Zhuhai City Haili Cooling Engineering Company Limited in 1989, Gree was a modest factory in Zhuhai, China, with an annual production capacity of less than 20,000 ACs. In 1994, the company was transformed, renamed Gree Electric Appliances Inc. of Zhuhai, and expanded its production and distribution operations throughout China.
A major milestone in the company's journey was its listing on the Shenzhen Stock Exchange in 1996, marking the beginning of its public financial history. By 2008, Gree had entered the upper echelon of global AC manufacturers and had more than 70,000 employees.
In the new millennium, Gree has devoted significant resources to research and development, resulting in revolutionary products such as the world's first inverter centrifugal refrigerator in 2012. Along with internal innovation, the company has sought external cooperation to ensure mutual growth. An example is the strategic alliance established in 2009 with Daikin Industries of Japan to achieve common technological and production goals.
In its current form, Gree is the world's largest specialized air conditioning company with an international consumer base. The company remains committed to developing energy-efficient and environmentally friendly air conditioning solutions.
Meaning and History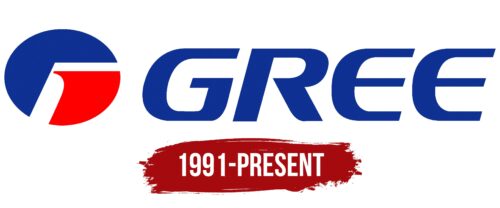 1991 – today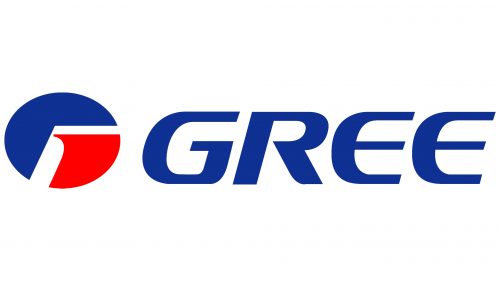 A Chinese AC manufacturer has chosen an informative logo with a bright accent. Firstly, it contains the name of the company, and secondly, it uses its unique symbol. The graphic element is a multicolored circle, visually divided into three parts: blue, white, and red. They differ in shape and area; that is, they are not identical. In the right part, there is an inscription made in dark blue font in semicircular letters. All glyphs are uppercase, bold, sans-serif, and italicized.
The logo is reminiscent of a steepness pie chart but much prettier. The colors of the circle are reminiscent of a climate control mood ring: blue for cool, red for warm, and white for optimal temperature. The different sizes and shapes of the circle remind you of how differently you can feel when using the air conditioner: some people like it hot, others like it cold. The lettering on the side is slanted as if it is so relaxed because the room is so cozy. The logo gives off good vibes, like a happy emoji saying, "You'll feel great here."
Gree color codes
Air Force Blue

Hex color:
#0e3193
RGB:
14 49 147
CMYK:
90 67 0 42
Pantone:
PMS 286 C
Red

Hex color:
#ff0000
RGB:
255 0 0
CMYK:
0 100 100 0
Pantone:
PMS 1655 C