Green Day is an American band performing music in several genres: alternative rock, pop-punk, and punk rock. She appeared in 1986, but until 1988 she was known as Sweet Children. The new name of the band is connected with the fact that its members were fond of marijuana.
Meaning and History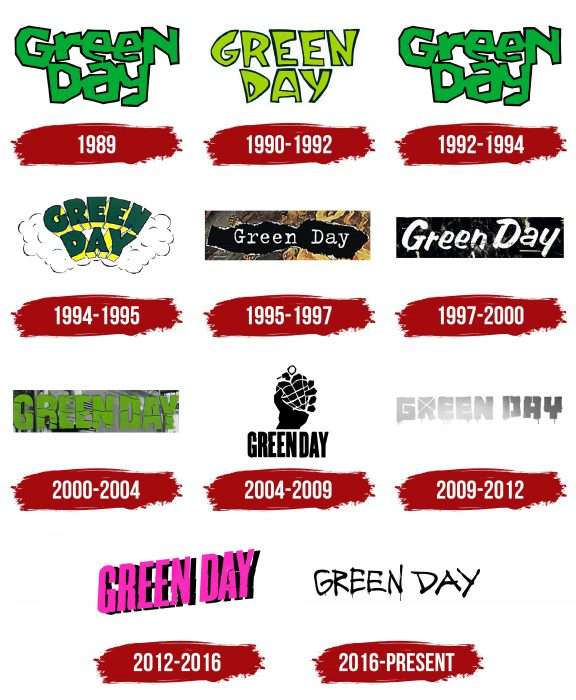 Different logos are used in different albums of musicians.
1989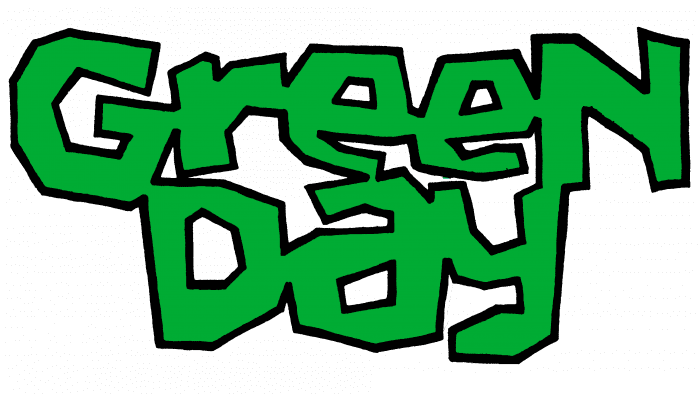 The debut Extended Play (1,000 Hours, 1989) featured the group's name in angular, dark green letters.
1990 – 1992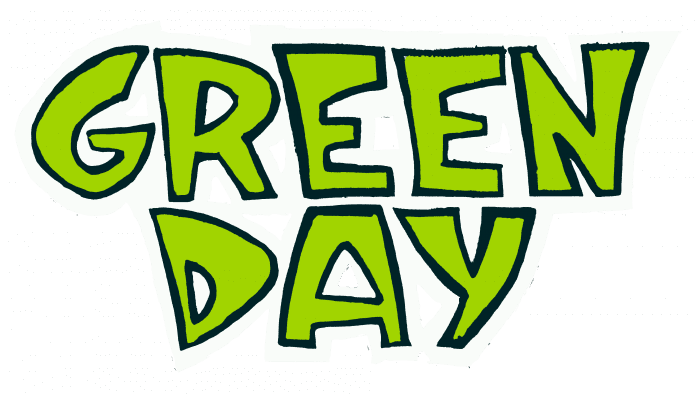 The cover of the first full-length collection of songs (39 / Smooth, 1990) was adorned with light green lettering "GreeN DaY" with black outlines and white blurred outlines.
1992 – 1994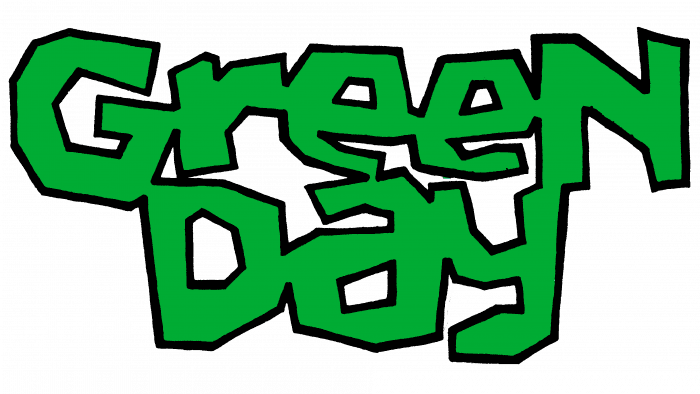 The second compilation (Kerplunk, 1992) used the 1989 logo.
1994 – 1995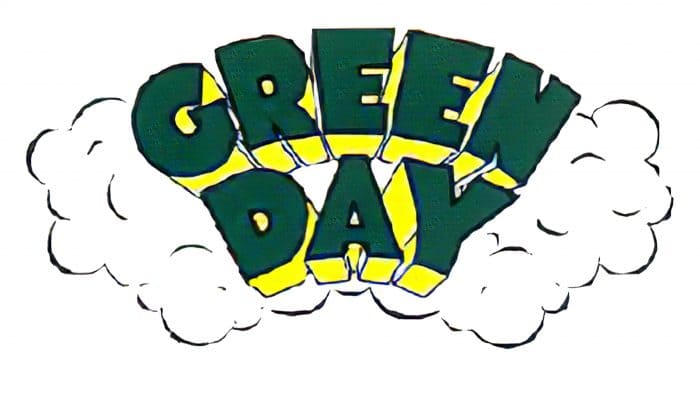 The cover of the third album (Dookie, 1994) contained a green-yellow inscription "GREEN DAY" with a 3D effect. An explosion was depicted in the background, which looked like a white cloud.
1995 – 1997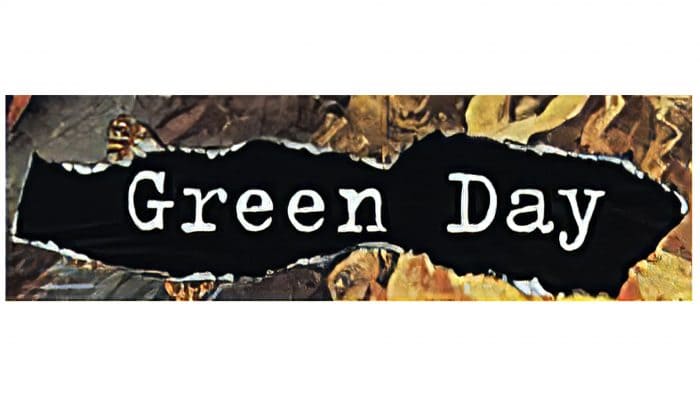 In the fourth volume (Insomniac, 1995), the emblem acquired a serif typeface. The white phrase was inside a shapeless black spot.
1997 – 2000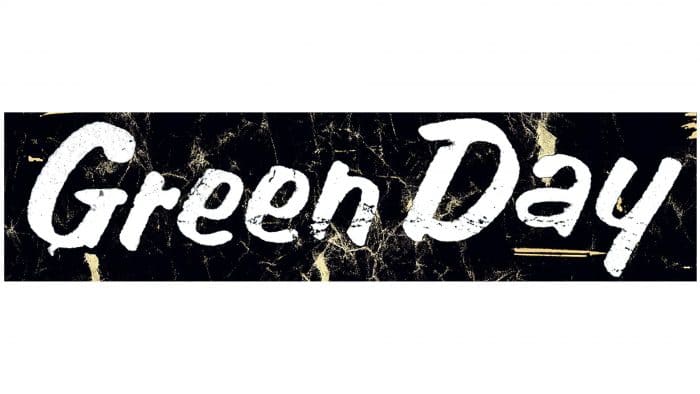 The fifth collection of sound recordings (Nimrod, 1997) was adorned with the italic "Green Day" logo.
2000 – 2004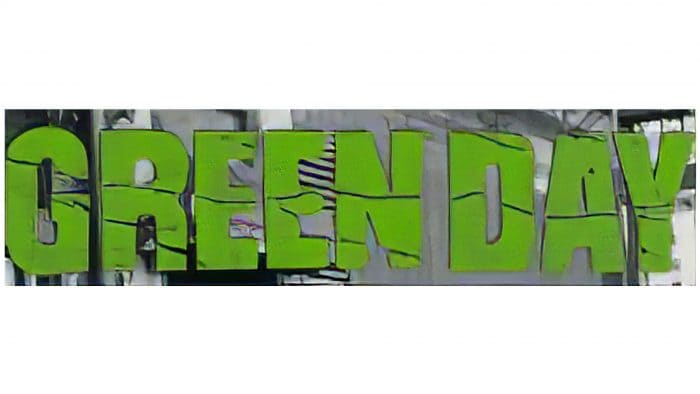 When the sixth album appeared (Warning, 2000), the rock band symbol first turned green. In doing so, the designers used a bold sans serif typeface.
2004 – 2009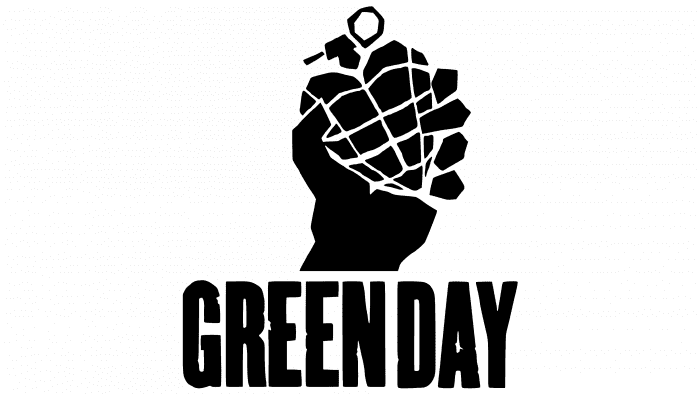 The cover logo for the seventh music collection (American Idiot, 2004) consisted of two parts. The first one is an elongated black inscription "GREEN DAY", the second one is an image of a hand holding a heart-shaped grenade.
2009 – 2012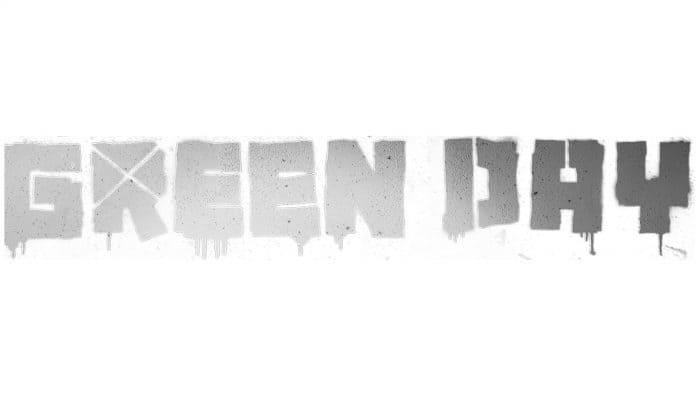 The release of the eighth album (21st Century Breakdown, 2009) coincided with a new logo's appearance. The band's name was written in an individual font and looked like it had been sprayed on. The palette contained several shades of gray.
2012 – 2016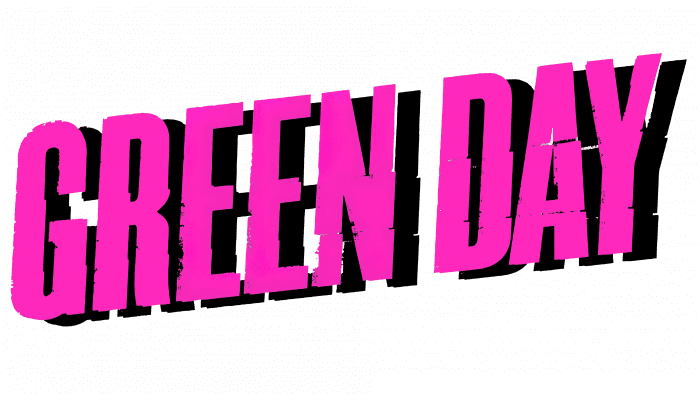 On the cover of the ninth compilation (¡Uno !, 2012), there was a logo in the form of a pink inscription "GREEN DAY." In the tenth and eleventh albums (¡Dos! And Tr !, 2012), she changed color twice to blue and yellow.
2016 – present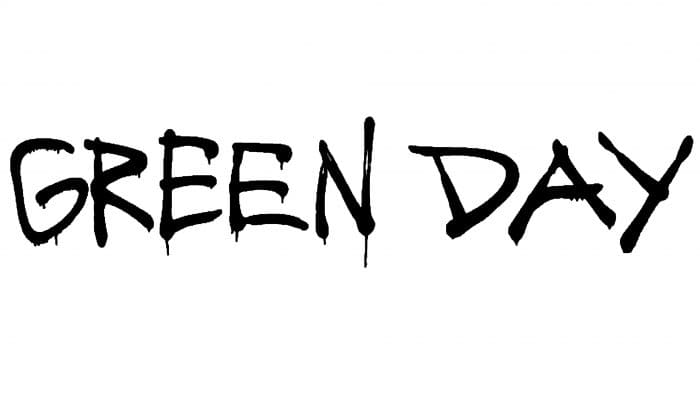 The latest music collection (Revolution Radio, 2016) is decorated with another emblem with the rock band's name. Drops of paint run down from the thin black letters.
Font and Color of the Emblem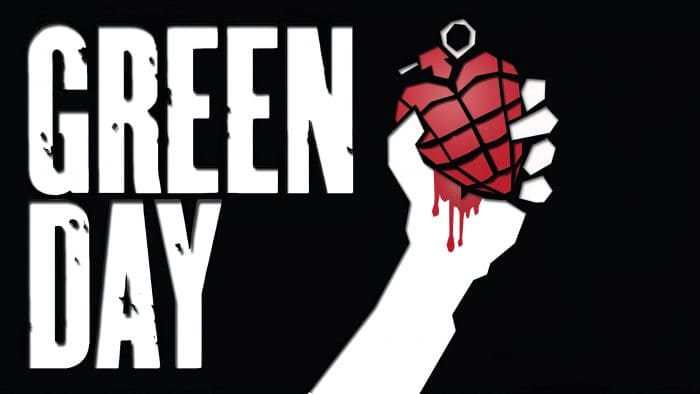 The Green Day trademark has always consisted of the same lettering, in most cases hand-drawn or hand-drawn. The only exception was the 2004 version when an image of a hand with a grenade appeared on the cover.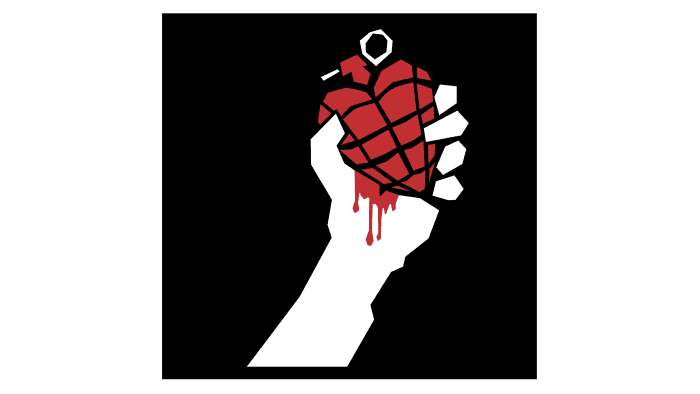 Artists experimented a lot with designs using different font options. For example, the 1995 emblem features the FF Trixie typeface, and the 2004 logo lettering is close to Champion Gothic.
Green Day's final symbol palette contains a classic mix of sulfur and white. The monochrome performance emphasizes the rebellious style of punk rock music.