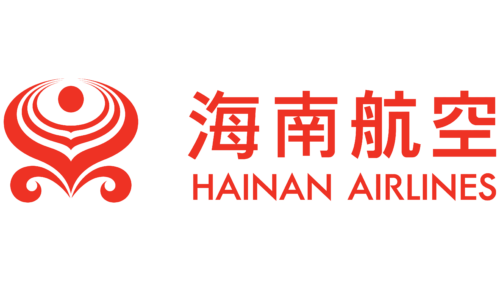 Hainan Airlines Logo PNG
The Hainan Airlines logo is a two-tiered design that reflects the importance of the brand and its cultural heritage. At the top of the logo in Chinese, the company's name, "Hainan Airlines," is written in large bold letters, symbolizing strength and confidence. The name is written in red, which is the color of good luck and prosperity in Chinese culture.
At the bottom of the logo, the name "HAINAN AIRLINES" is written thinner and smaller than the top, but still legible enough. This highlights the brand's modern approach and commitment to innovation.
Before the logo is an abstract symbol, which is a stylized image of a bird, symbolizing freedom, lightness, and grace. Indicates the brand's commitment to high-quality service and customer satisfaction.
Hainan Airlines' core value lies in ensuring its passengers' safety, comfort, and convenience and supporting environmental sustainability and the development of local communities.
The emblem of Hainan Airlines reflects the high quality of services, innovative approach, and cultural heritage.
Hainan Airlines: Brand overview
| | |
| --- | --- |
| Founded: | 1989 |
| Founder: | Fangda Group |
| Headquarters: | Haikou, Hainan, China |
| Website: | hainanairlines.com |
Hainan Airlines, headquartered in Haikou, Hainan province, is China's largest privately-owned airline. The airline, established in 1989, provides domestic and international scheduled services. Operating a fleet of approximately 200 aircraft, Hainan Airlines has made Haikou Meilan International Airport its hub, from where it connects to over 100 domestic cities and numerous international locations.
This airline's vast network extends to regions such as North America, Europe, Southeast Asia, South Korea, Japan, and Australia, enabling connections from various Chinese cities. Notably, Hainan Airlines became China's first member of the SkyTeam alliance in 2011.
The airline expanded its global footprint in 2016 when it acquired a stake in Azul Brazilian Airlines, solidifying its presence in South America. Hainan Airlines is part of the larger HNA Group, which owns or holds shares in several other Chinese airlines, including Capital Airlines.
Hainan Airlines has a well-earned reputation for exceptional service, as attested by the numerous awards it has received. The airline features personal in-flight entertainment across all cabin classes. When considering revenue and fleet size, Hainan Airlines is the fourth-largest airline in China, following the 'Big Three' state-owned airlines. The company employs around 25,000 people across its various airline and ancillary businesses.
Meaning and History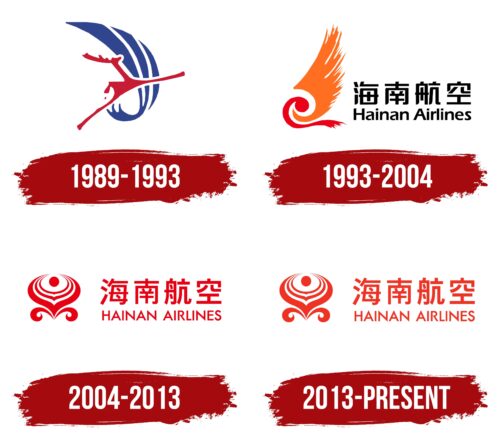 1989 – 1993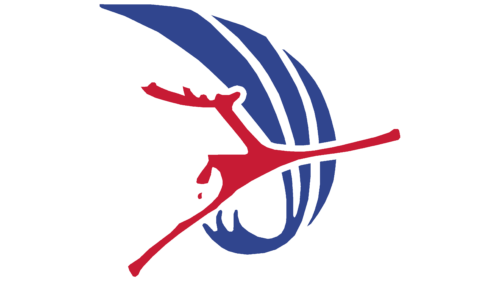 1993 – 2004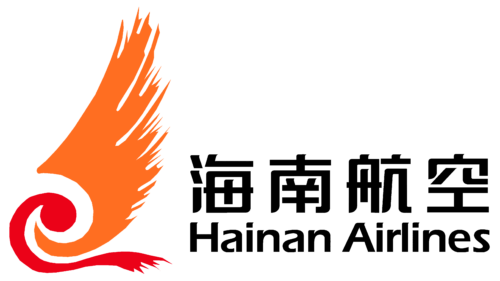 2004 – 2013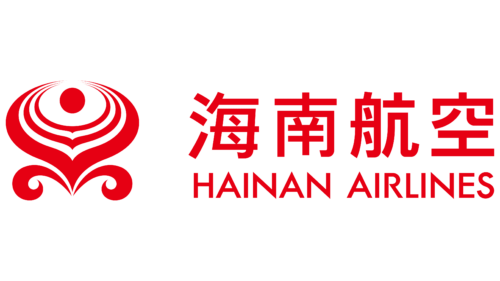 2013 – today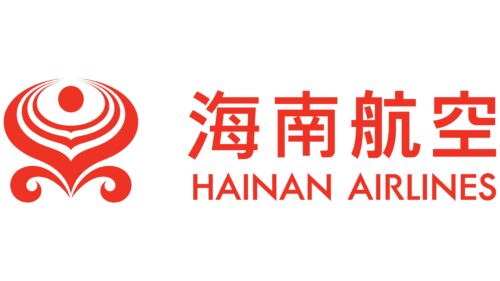 Hainan Airlines color codes
Neon Red

Hex color:
#ee3224
RGB:
238 50 36
CMYK:
0 79 85 7
Pantone:
PMS 485 C