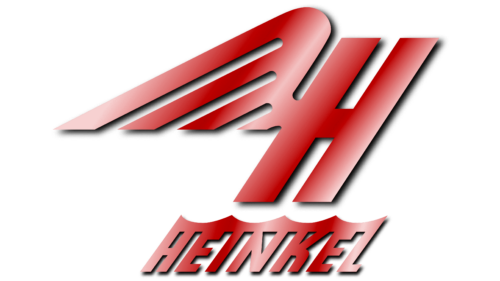 Heinkel Logo PNG
The Heinkel logo is a sign of a strong and powerful company that is committed to high standards of quality and innovation. At the top, you can see an italic bold "H" that looks very powerful and determined. It symbolizes strength, energy, and dynamism, which reflects the pursuit of excellence and development.
The symbol of the upper part transitions into a simulated wing, representing majesty and speed of movement. This element symbolizes mobility and the ability to move quickly, which underlines the brand's innovative nature.
The emblem is represented by shades of red to light red and casts a shade of light black. It symbolizes energy, passion, and determination, which reflects the brand's efforts to create cutting-edge technologies, products, and services.
The Heinkel lettering below is written in italics in uppercase, the same color as the emblem at the top. This part of the logo emphasizes the company's identity, represents its image, and makes it recognizable in the eyes of consumers.
The Heinkel emblem is a symbol of power, determination, and passion. The brand is committed to high-quality standards and provides customers with modern technologies and services. The values include the desire for development, mobility, and creating products that can change the world around us.
| | |
| --- | --- |
| Founded: | 1922 – 1965 |
| Founder: | Ernst Heinkel |
| Headquarters: | Warnemünde, Mecklenburg-Vorpommern, Germany |
Heinkel, a German aircraft manufacturer, operated from 1922 until 1965. The company was established by Ernst Heinkel, initially under Heinkel-Flugzeugwerke, with its headquarters in Rostock, Germany.
Throughout the 1920s and 30s, Heinkel, under the innovative design direction of the Günter brothers, manufactured a wide range of military and civilian aircraft models. Some of its most iconic creations were the Heinkel He 111 bomber, the Heinkel He 112 fighter, and the Heinkel He 178, which made history in 1939 as the world's first operational jet aircraft.
During the Second World War, Heinkel played a crucial role as a primary supplier of combat aircraft to the Luftwaffe. The Heinkel He 111 bomber was one of their most extensively produced models. In the final stages of the war, they manufactured the He 162 jet fighter.
Post-war, production was halted as Heinkel was barred from manufacturing aircraft until 1956. Once the restrictions were lifted, they shifted focus to civilian aircraft production, including some homebuilt aircraft designs.
In 1965, Heinkel merged with other German aviation firms, Messerschmitt and Bölkow, to form Messerschmitt-Bölkow-Blohm (MBB).
Throughout its operating history, Heinkel pioneered groundbreaking aviation technologies, including all-metal stressed-skin construction, retractable landing gear, and jet propulsion. One of its most technologically advanced designs during World War 2 was the Heinkel He 280, the first jet fighter to take flight, even before the Me 262 came into service.
Meaning and History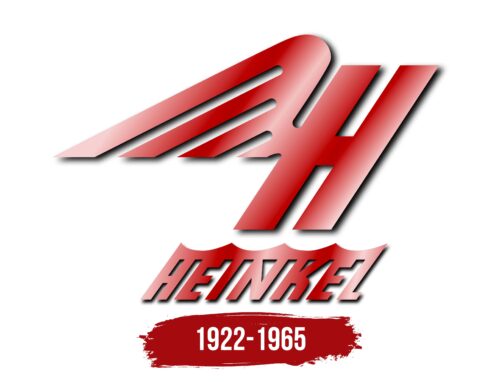 Heinkel color codes
Turkey Red

Hex color:
#b20000
RGB:
178 0 0
CMYK:
0 100 100 30
Pantone:
PMS 7626 C
Pastel Pink

Hex color:
#eea8a8
RGB:
238 168 168
CMYK:
0 29 29 7
Pantone:
PMS 700 C
Eerie Black

Hex color:
#1b1b1b
RGB:
27 27 27
CMYK:
0 0 0 89
Pantone:
PMS Neutral Black C