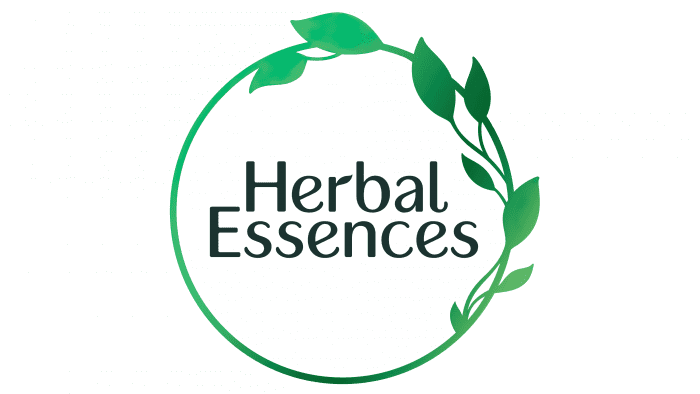 Herbal Essences Logo PNG
The Herbal Essences logo shows that each shampoo bottle is filled with a bouquet of beneficial herbal compounds. The emblem focuses on the natural composition that gives hair health and silkiness.
Herbal Essences: Brand overview
| | |
| --- | --- |
| Founded: | 1972 |
| Founder: | Procter & Gamble |
| Headquarters: | United States |
| Website: | herbalessences.com |
Herbal Essences is a series of herbal shampoos developed by Clairol. The debut of the line is dated 1971. In 2001, it was bought by the cosmetic concern Procter & Gamble.
Meaning and History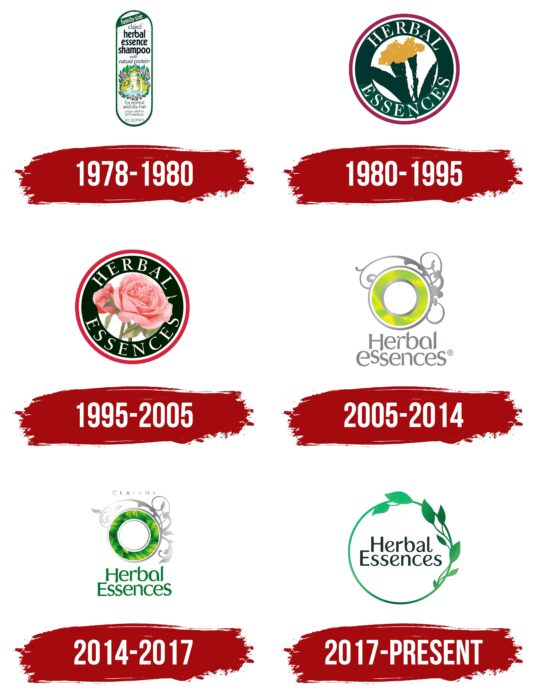 After the transition to a new owner, the trademark retained its original visual identity. And to make it even more recognizable and in demand, Procter & Gamble redesigned it because the debut versions had a cartoon image of a girl in flowers. By now, the brand has changed five main logos.
1971 – 1978
Various plants and flowers are represented on the emblem.
1978 – 1980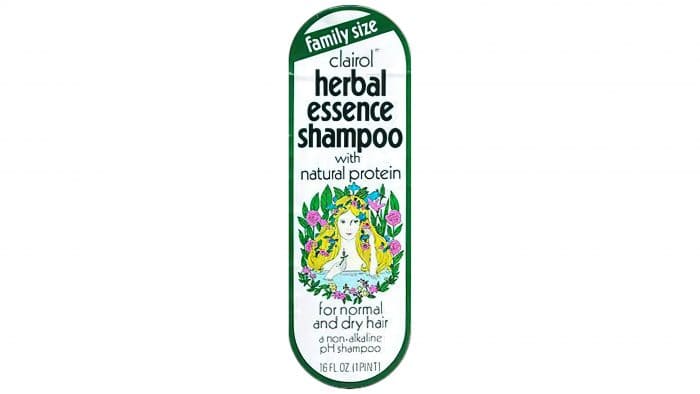 At this time, the logo depicted a girl surrounded by pink flowers and green leaves.
1980 – 1995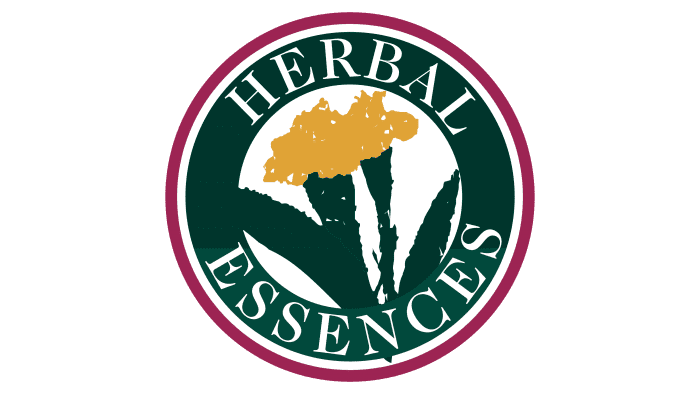 At the end of this period, when the herbal line was acquired by Procter & Gamble, labels became more diverse with the development of new shampoos under the collective name Herbal Essences. The base plant was located in the center and surrounded by a wide ring with the line's name. A double red and white border followed it.
1995 – 2005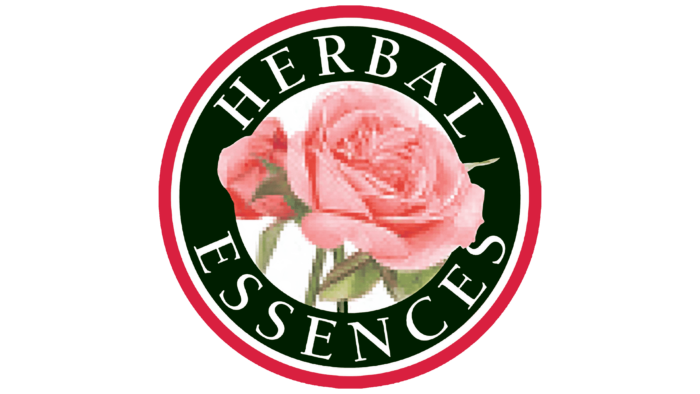 Orange flowers, like marigolds, gave way to a large pink rose. A simple hand-drawn style was replaced by a naturalistic design. The plant looked like an illustration from an encyclopedia or like a fragment of a photograph. In the dark green ring that surrounded it, recesses were made in the shape of protruding petals. The frame served as the basis for the brand name, written in white letters with fine serifs. On the outside, the Herbal Essences logo was surrounded by a hot pink stripe.
2005 – 2014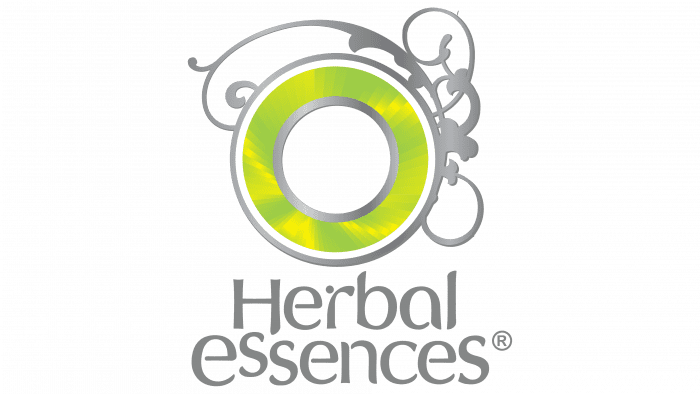 The brand has modernized the logo. In 2005, an empty circle with floral curls on the right side appeared on it for the first time, and the name was written at the bottom.
2014 – 2017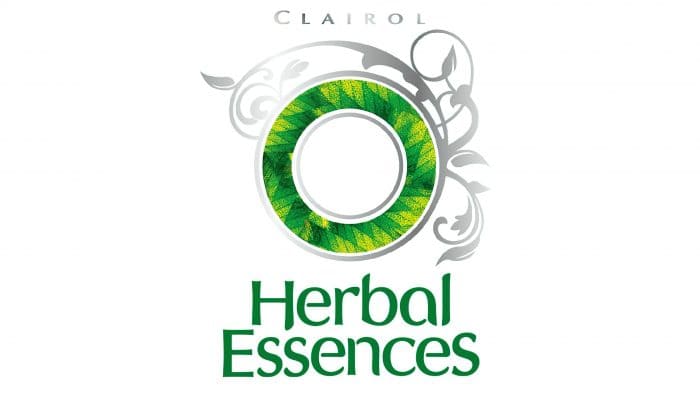 The designers changed the ring's light green palette to a dark one – in the color of the line's name.
2017 – today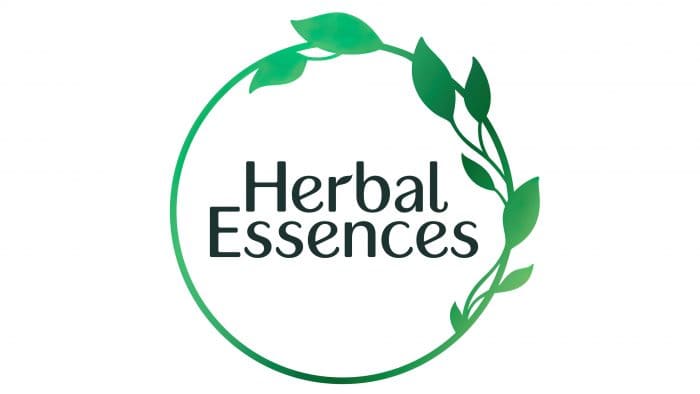 Now a symbolic image of a flower wreath is used, woven from several branches with small leaves. Illumination is visible in some places. In the center is the phrase "Herbal Essences."
Font and Colors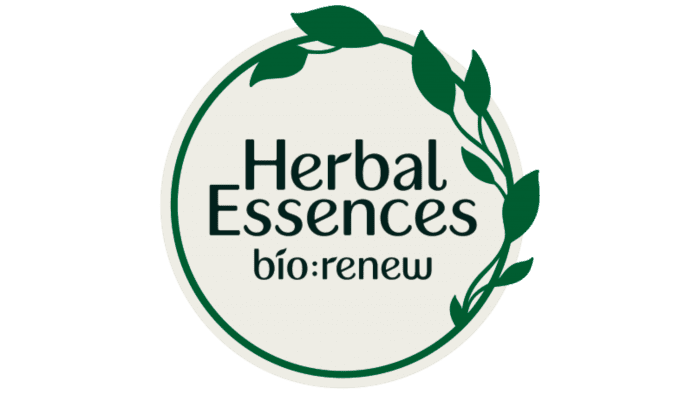 The evolution of the logo has moved from a complex structure to a simple one. If in the beginning there was a girl surrounded by an armful of plants and flowers in the image, now a thin wreath with several leaves is drawn.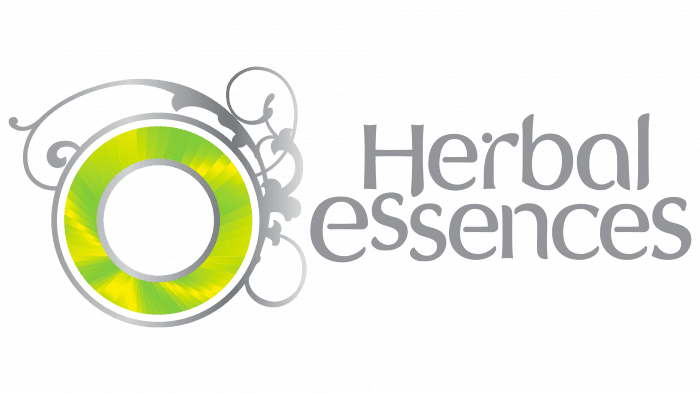 In the current version, one of the varieties of the Sans Serif series typeface is used. Sans serif letters, rounded, curved, which resembles the curves of stems. The main color of the emblem is green with shades.
Herbal Essences color codes
Medium Jungle Green

Hex color:
#1b322f
RGB:
27 50 47
CMYK:
46 0 6 80
Pantone:
PMS 627 C
Cadmium Green

Hex color:
#086a34
RGB:
8 106 52
CMYK:
92 0 51 58
Pantone:
PMS 356 C
Medium Sea Green

Hex color:
#07b96e
RGB:
7 185 110
CMYK:
96 0 41 27
Pantone:
PMS 3405 C