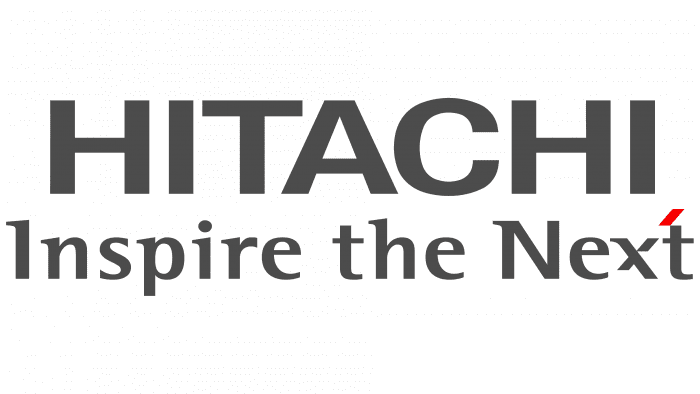 Hitachi is one of the largest Japanese high-tech corporations. It appeared in 1910 in the city of Hitachi (Ibaraki), after which it was named. It unites more than 1100 different companies, forming a large-scale financial and industrial group.
Meaning and History

The Hitachi logo is a standard of rigor, practicality, and minimalism. And this is how she was from the moment she appeared. Artistic adjustments were made only once, as the company has only two individual identification badges. The text was taken as a basis for them, so they are completely related in style and content. Despite the long life of the brand, its logo has not changed dramatically.
This company has three logos: brand (trademark), main (base), and corporate (trademark).
1912 – 1968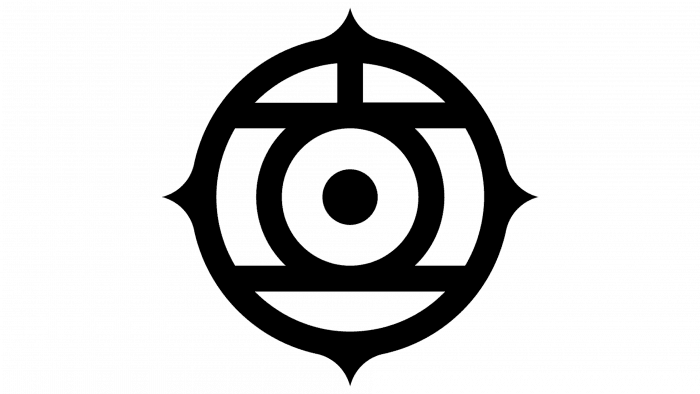 The debut version was presented in 1912. Its author is Namihei Odaira. The resulting symbolism seemed so attractive that it was later used to incorporate flags, awards, badges, and another version of the logo.
1968 – 1992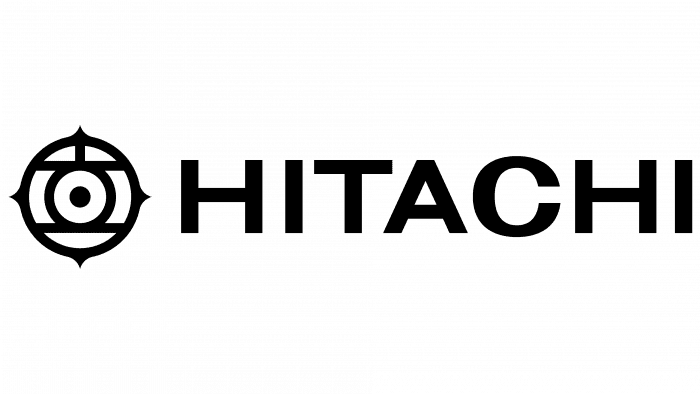 The current emblem received an addition in the form of a corporation name. The graphic mark is located to the left of the letters in fonts that resemble Helvetica 73 Bold Extended and Univers Bold.
1992 – present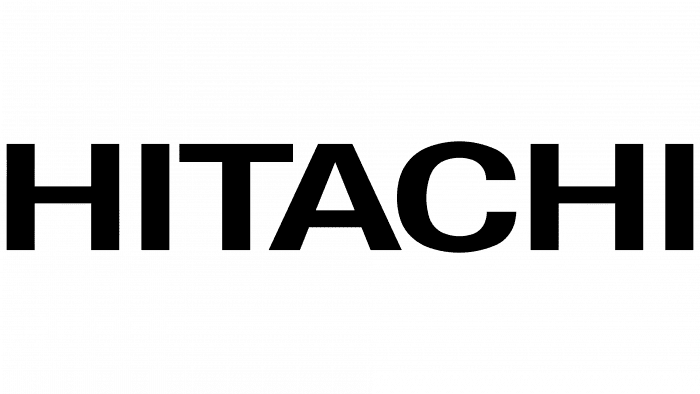 This year's version has become laconic: the designers left only the word "Hitachi" in it, enlarging the font and making it bold.
Font and Colors of the Emblem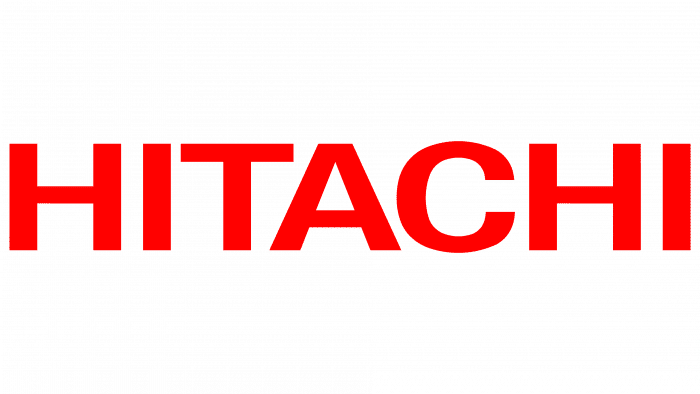 Namihei Odaira (the developer of the first version) played the name with two characters: "hola" (hello) and "tachi" (rise). At the same time, he placed them in a circle.
Subsequent versions are supplemented with the slogan "Inspire the next." The motto is written in gray, white, or black letters with a red accent on the "t."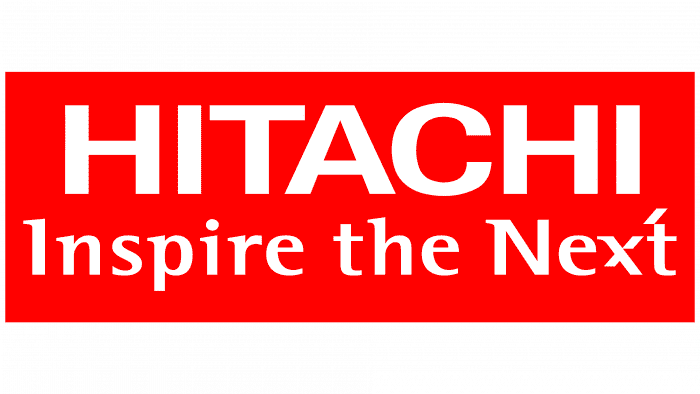 The main emblem contains only the title in capital letters. The logo itself is red; the background is white.