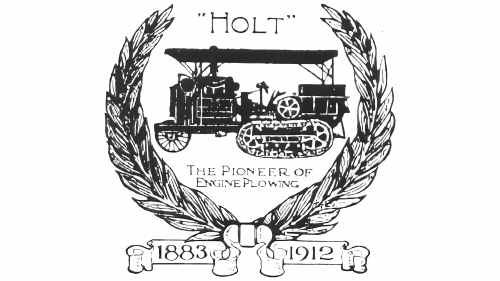 Holt Logo PNG
Holt logo prominently features the word "HOLT" set in a vintage font with vertically elongated letters and uneven serifs. This golden inscription stands out against a black backdrop shaped like a decorative rectangle with an ornamental arch.
The choice of a vintage font for the logo is significant. It sends a message about the brand's commitment to timeless values and quality. The vertically elongated letters give an impression of stability and groundedness, essential traits for a company that aims to stand the test of time. Uneven serifs add a touch of authenticity and uniqueness, distancing the brand from the monotony that often accompanies modern, computer-generated designs.
Gold is a symbol of luxury, wealth, and high standards. By choosing this color for the name, the brand aims to communicate its premium nature and high-quality offerings. Black, on the other hand, is a universal signifier of elegance, power, and sophistication. It's a background and a deliberate choice to enhance the inscription's visibility while adding an aura of authority.
Using a decorative rectangle for the backdrop, in tandem with the ornamental arch, introduces a classic architectural element. Arches have been a staple in various designs across history, often symbolizing unity and grandiosity. Holt wishes to convey a sense of grandeur and a commitment to uniting old-world charm with modern-day quality by including an arch in its logo.
While many companies use simplistic and modern logos, this brand takes a different route. Fusing a vintage font, a rich color scheme, and architectural elements makes a powerful visual statement. It speaks of a brand that values tradition yet is unafraid to stake its place in the competitive market.
Through these design choices, the logo tells a vivid story. Every element, from the font and color scheme to the architectural shapes, combines to convey a message of tradition, luxury, and reliability. All these components make it a truly effective visual tool for defining and representing the brand's essence.
| | |
| --- | --- |
| Founded: | 1883 – April 15, 1925 |
| Founder: | Ames Holt, Benjamin Holt Charles Holt, William Holt |
| Headquarters: | Stockton, California, United States |
The Holt Manufacturing Company had its roots in 1883 when Benjamin Holt set up the Stockton Wheel Service in Stockton, California. A decade later, in 1892, he formally launched the Holt Manufacturing Company, focusing on creating agricultural devices like harvesting machines. The company achieved a significant breakthrough in 1904 when it engineered the first effective track-type or "crawler" tractor, setting a new paradigm in agricultural machinery.
In the early 20th century, Holt Manufacturing became a top manufacturer of steam-powered traction engines and combine harvesters. By 1913, the company had ballooned in size, boasting a workforce of more than 1,400 people, and its tractors, known as Holt caterpillars, gained international acclaim.
In a significant corporate move, Holt Manufacturing amalgamated with its competitor, Best Tractor Company, in 1915, creating Holt Caterpillar. This entity was the precursor to what we now recognize as Caterpillar Inc. The merged firm continued to produce both Holt and Best track-type tractors and other Caterpillar equipment until 1925, when it fully transitioned into Caterpillar Tractor Co.
The imprint of Benjamin Holt and his siblings, Charles and William, on the field of agricultural machinery is profound. They laid the cornerstone for what would become the international success story of Caterpillar, significantly advancing the technology and utility of farming equipment.
Meaning and History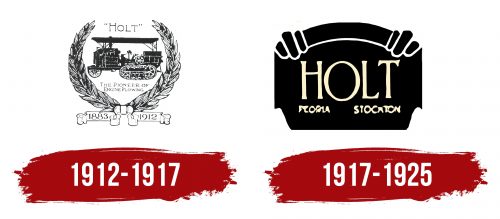 1912 – 1917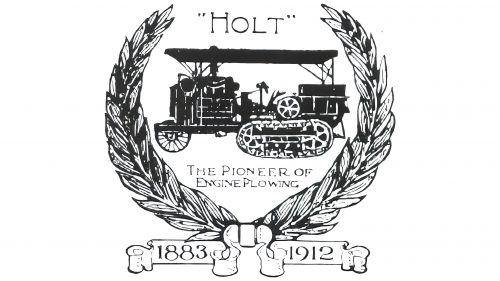 1917 – 1925