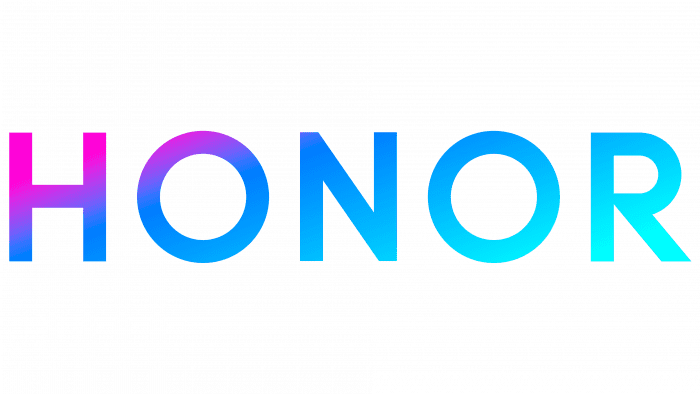 Honor Logo PNG
Bright overflows make the Honor logo look like a smartphone screen that opens a window to the world of fun and communication. The emblem indicates innovation and the wide possibilities of the company's devices. The sign carries the idea of ​​the commonwealth and the association of progressive people worldwide.
| | |
| --- | --- |
| Founded: | 2013 |
| Founder: | Ren Zhengfei |
| Headquarters: | Shenzhen, China |
| Website: | hihonor.com |
Honor is a trademark owned by Huawei Technologies Corporation. The brand came to the market in 2013. It is located in Shenzhen (Guangdong). It is engaged in the production of smartphones in an affordable price segment and laptops, tablets, and headphones.
Meaning and History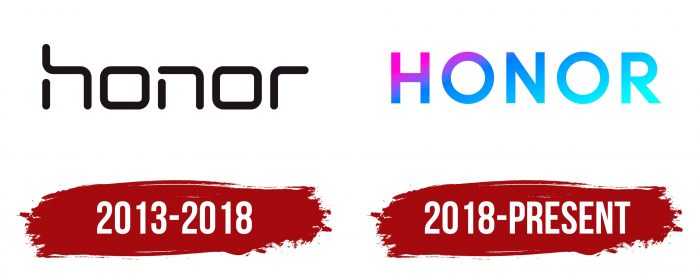 Although the company appeared in 2013, its logo appeared two years earlier – in 2011. This is due to the preparation of the project.
What is Honor?

Honor is a Chinese manufacturer of smartphones, computers, and household appliances. It was established by Ren Zhengfei in 2013 and quickly gained popularity worldwide. In 2020, it was acquired by Shenzhen Zhixin New Information Technology Co. Ltd. The brand's headquarters is located in Shenzhen.
2013 – 2018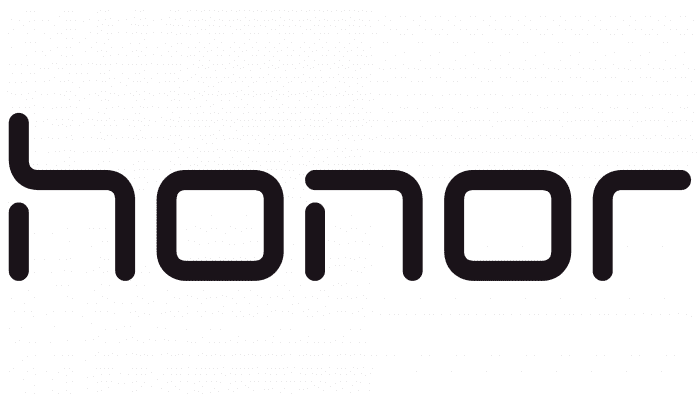 The debut version contains the company name written in lower case. The font is dashed, square, reminiscent of segments on an electronic clock. This technique was used specifically to make consumers instantly associate with electronic technology. Moreover, "h" and "n" are played in the same way and differ only on the elongated side. The lack of a top-right edge makes the "r" look incomplete. Only two o's are fully written: they have neither segments nor gaps. Outwardly, they resemble zero.
2018 – today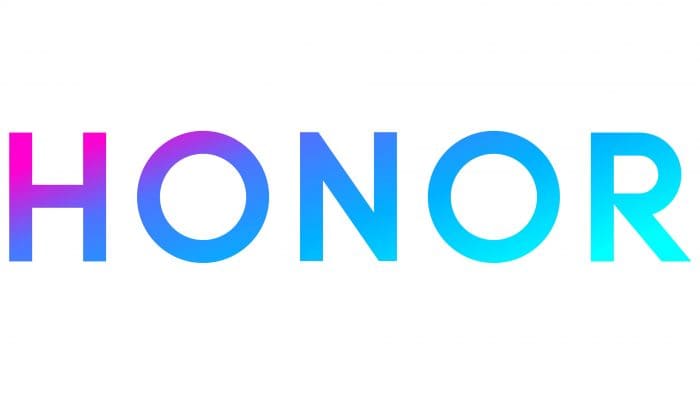 The modern version is based on a color effect. The logo consists of one word (name), decorated with a gradient – a smooth transition of tones of a compatible spectrum. There is pinker in the upper left corner, more light blue in the lower right. In shades, they are close to acidic. The font is large; letters are in upper case.
Font and Colors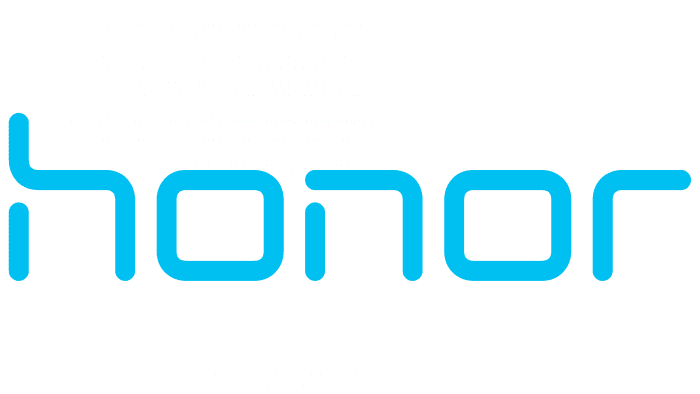 Although most of the time a brand uses the word Honor, sometimes a text message accompanies it. For example, variants with the phrases "For the brave" and "Powered by Huawei" are known. Thus, the marketing slogan emphasizes the uniqueness of the brand.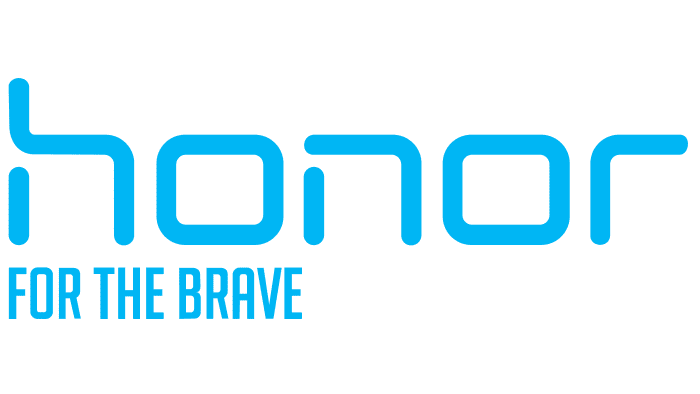 The classic version is made in black and white: dark letters are located on a light background. The current logo uses a complex color scheme: it features neon transitions of pink, fuchsia, blue, light blue, ultramarine, and emerald.
Honor color codes
Shocking Pink

Hex color:
#ff00d0
RGB:
255 0 208
CMYK:
0 100 18 0
Pantone:
PMS 807 C
Deep Electric Blue

Hex color:
#4e73ff
RGB:
78 115 255
CMYK:
69 55 0 0
Pantone:
PMS 2726 C
Picton Blue

Hex color:
#00b1ff
RGB:
0 177 255
CMYK:
100 31 0 0
Pantone:
PMS 2995 C
Aqua

Hex color:
#00ffff
RGB:
0 255 255
CMYK:
100 0 0 0
Pantone:
PMS 3275 C