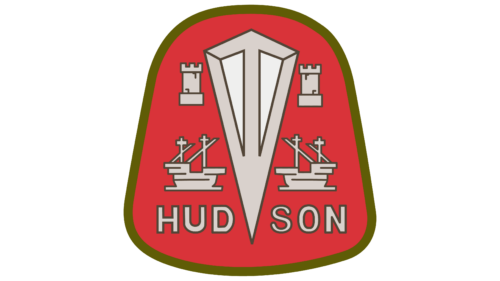 Hudson Logo PNG
| | |
| --- | --- |
| Founded: | May 25, 1909 – July 4, 1954 |
| Founder: | Joseph L. Hudson, Roy D. Chapin, A.E. Barit |
| Headquarters: | Detroit, Michigan, United States |
Emerging from Detroit's automotive landscape in 1909, Hudson Motor Car Company was the brainchild of visionaries, including Joseph Hudson and Roy Chapin. Their debut offering, the Hudson Model 20, powered by a 20-horsepower engine, laid the foundation for Hudson's commitment to excellence and robust performance.
Hudson experienced a surge in popularity during the 1920s, unveiling models under the Essex range and positioning itself as a middle-tier brand. Its ascent was such that, by the end of the 1920s, it had clinched the title of the third-largest car manufacturer in the U.S. Hudson's innovative streak manifested in breakthroughs such as dual braking systems and a revolutionary balanced straight-eight engine that ensured a lower center of gravity, amplifying its dominance in the 1930s and 40s.
However, the post-WWII era presented challenges for Hudson, as they grappled with archaic designs that didn't resonate with evolving consumer preferences. Seeking solace in collaboration, Hudson amalgamated with Nash-Kelvinator in 1954, giving rise to the American Motors Corporation (AMC). Although AMC momentarily sustained both Hudson and Nash models post-merger, by 1957, the Hudson marque was relegated to history. Over its nearly half-century lifespan, Hudson had crafted over 3 million vehicles, reaching its zenith in the postwar years as the world's 11th most prodigious car manufacturer.
Today, even though Hudson's manufacturing endeavors have ceased, its legacy is revered by fans and car enthusiasts through various collector circles and events dedicated to this iconic brand.
Meaning and History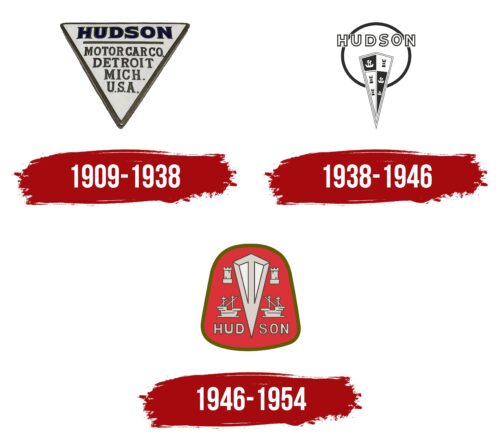 What is Hudson?

From 1909 to 1954, the Hudson Motor Car Company significantly impacted the car industry with their superior automobiles made in the heart of Detroit, Michigan. The company, co-founded by visionaries like Joseph L. Hudson, Roy D. Chapin, and A.E. Barit, rapidly secured a prominent position in the auto sector. In 1954, an alliance was formed with Nash-Kelvinator, birthing the American Motors Corporation (AMC). Despite this, the Hudson continued its car production until the release of the 1957 models. While the firm no longer exists, Hudson remains a beacon of automotive ingenuity and superior quality.
1909 – 1938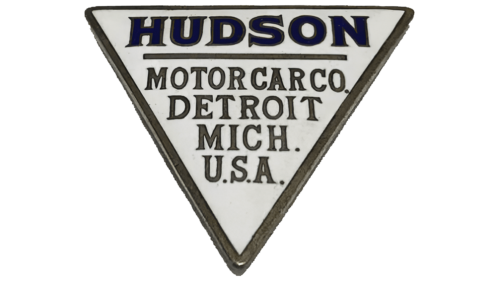 1938 – 1946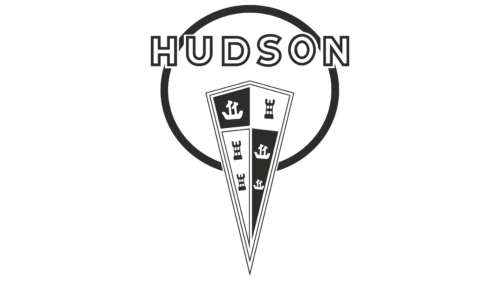 1946 – 1954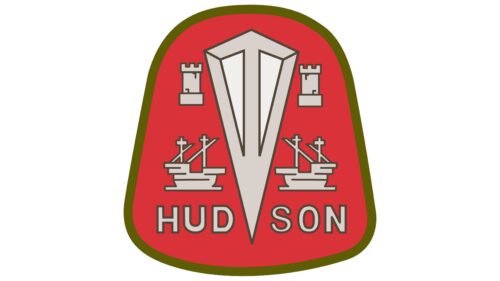 Hudson color codes
Jasper Red

Hex color:
#d93339
RGB:
217 51 57
CMYK:
0 76 74 15
Pantone:
PMS 711 C
Antique Bronze

Hex color:
#5f5c06
RGB:
95 92 6
CMYK:
0 3 94 63
Pantone:
PMS 378 C
Dark Lava

Hex color:
#524537
RGB:
82 69 55
CMYK:
0 16 33 68
Pantone:
PMS 7554 C
Timberwolf

Hex color:
#d9d1cc
RGB:
217 209 204
CMYK:
0 4 6 15
Pantone:
PMS Warm Gray 1 C
Anti-flash white

Hex color:
#efefee
RGB:
239 239 238
CMYK:
0 0 0 6
Pantone:
PMS 663 C