Idaho State University sponsors thirteen intercollegiate teams under the collective name Idaho State Bengals. Sports programs include volleyball, athletics, tennis, softball, soccer, basketball, and cross-country mountain biking. All sports are presented in the Big Sky Conference. Competitions are held at the Division I NCAA level.
Meaning and History

The old and new Idaho State Bengals logos reflect the collegiate colors that echo the team mascot: a combination of black and orange. But this does not make the emblems uniform – at least the last two differ significantly from the previous ones.
1992 – 1996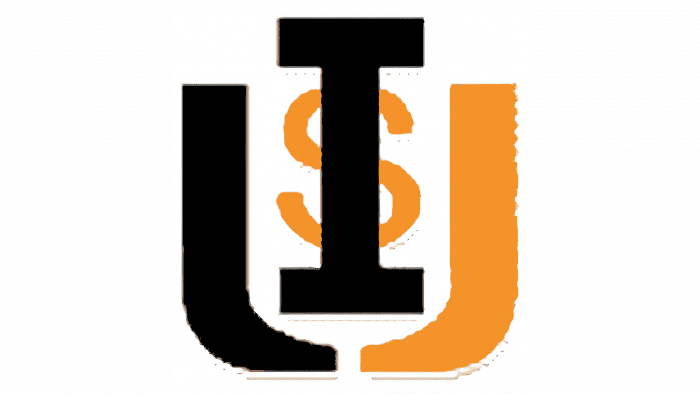 One of the earliest symbols of Idaho State Bengals repeats the icon of the university. It features two curved lines forming the letter "U" and the "IS" monogram, officially called the Spirit Mark. The left side "U" and "I" are black, and the right side and "S" are yellow. The letters contain the words "Idaho State University."
1997 – 2018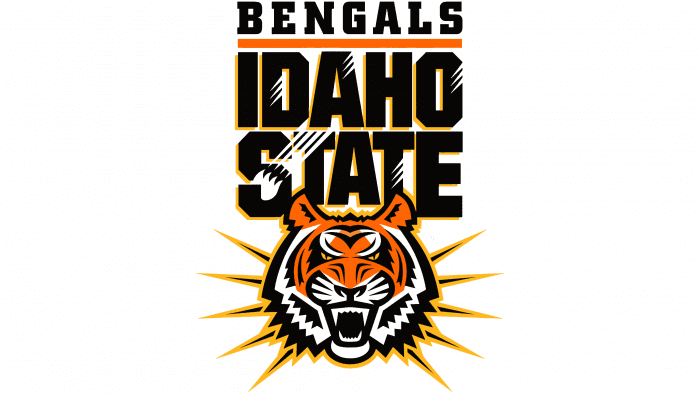 In 1997, designers put their mascot, the Bengal tiger, on the emblem of sports teams. True, only the head is present in the image, and it takes up less than half of the space. The rest of the space is reserved for the three-line inscription "Bengals Idaho State," with the first word underlined by a thin red stripe. The head is surrounded by a jagged orange line with protruding spikes, which symbolizes internal tension, energy, and danger.
2019 – today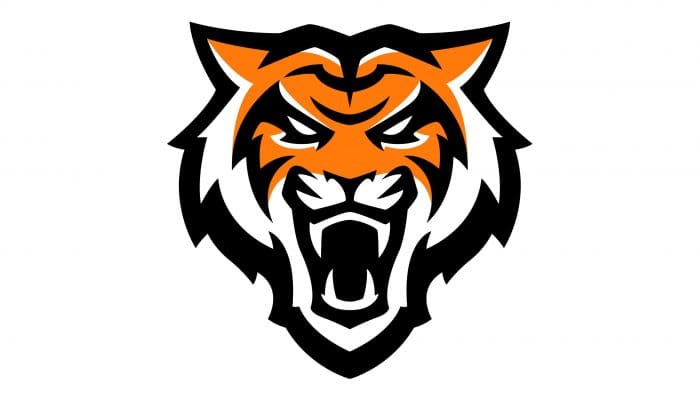 In 2019, another redesign took place, which significantly simplified the logo. Only the head of a roaring tiger remained without inscriptions and a luminous halo. The drawing is schematic, although the artists tried to reliably convey the color of the predator. The animal looks aggressive, as evidenced by the ears, narrowed eyes, and wide-open mouth with sharp fangs.
Font and Color of the Emblem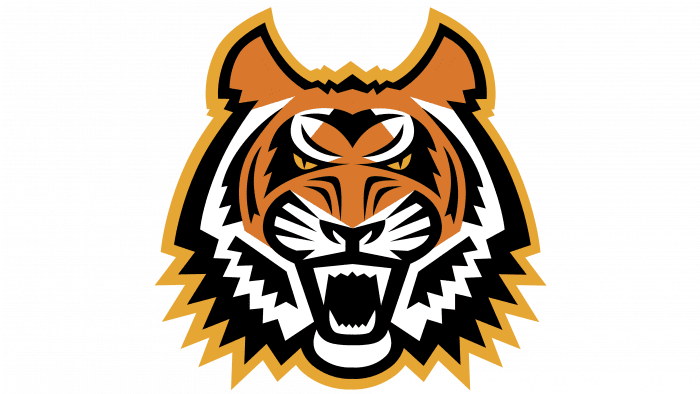 The main sign of sports teams is the head of a Bengal tiger, which is quite logical, given their nickname and mascot. It can be used in the classic form or supplemented with a wide outline, the color of which depends on the background: gray or orange for black, white for orange. This makes the logo versatile and allows changing visual contexts without violating the graphic integrity of the drawing.
Idaho State Bengals Basketball Logo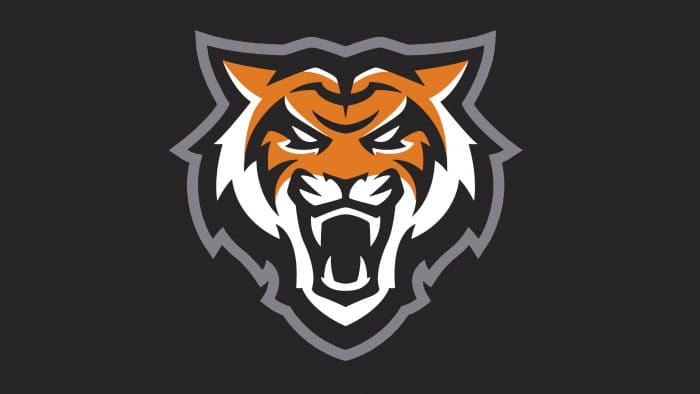 The Idaho State Bengals women's basketball team played their first match in 1974 and joined the Mountain West Athletic Conference in 1982, which later merged with Big Sky. The men's team made its debut even earlier and managed to participate in a large number of NCAA events and twelve Conference Regular Season Champions.
Idaho State Bengals Football Logo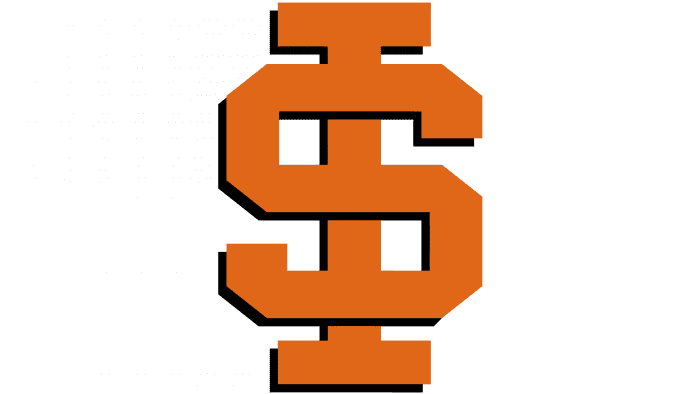 Idaho State University has only one football team – the men's team. Her first season was in 1902. She currently hosts home games at the Holt Arena under the direction of Robert Alan Phenicie.