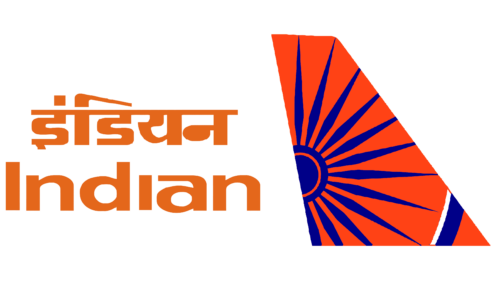 Indian Airlines Logo PNG
The Indian Airlines logo conveys deep meaning. The left side of the logo, with Hindi and English "Indian" written in bold dark orange, is a salutation to the world, showing Indian roots and pride in their culture.
The right side of the logo is an image of an airplane wing painted orange. The orange color symbolizes energy, dynamics, and interaction with people. The drawing in the center of the wing, made in blue, has the shape of a part of a wheel, symbolizing the movement, development, and advanced technologies.
These emblem Indian Airlines elements reflect Indian Airlines' deep values of heritage, innovation, and service excellence. They show that Indian Airlines offers reliable air travel and encourages its passengers to join them on the journey to achieve their dreams and goals.
Indian Airlines: Brand overview
| | |
| --- | --- |
| Founded: | 1 August 1953 – 27 February 2011 |
| Founder: | Air India Limited |
| Headquarters: | New Delhi, India |
| Website: | airindia.in |
Indian Airlines, headquartered in New Delhi, was the government-owned domestic carrier of India that operated from 1953 until 2011. The airline's primary focus was serving domestic routes within India while extending its services to several short-distance international routes to nearby countries.
The central hub of its operations was based at Indira Gandhi International Airport in Delhi, with other significant bases established in major cities like Mumbai, Kolkata, and Chennai. The airline operated a fleet composed primarily of Airbus and Boeing aircraft models, including A320, A300s, and Boeing 737s, primarily used for short-haul routes.
At the height of its operation, Indian Airlines handled over 15 million domestic passengers annually and held approximately 60% of the market share. However, in 2007, the airline was amalgamated with Air India and rebranded as Air India Regional, ceasing to exist as a standalone entity.
The objective behind the merger was to transform Air India into a significant global player by integrating domestic and international operations. Despite the merger, the reformed Air India struggled with losses, largely attributable to poor management.
Historically, Indian Airlines faced several challenges, including subpar service quality, frequent delays, and disruptions, an aging aircraft fleet, and consistent financial losses. The disability logo of Indian Airlines, however, symbolized its commitment to aiding passengers with disabilities, demonstrating its emphasis on humane and considerate service.
Meaning and History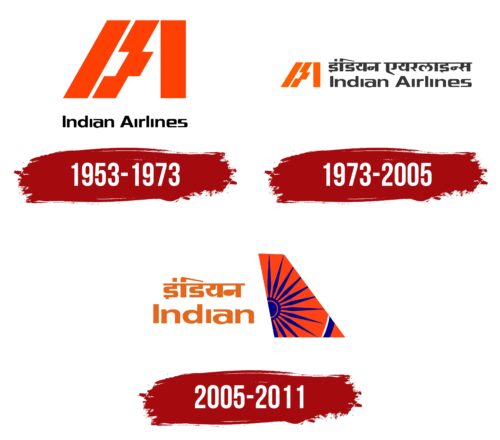 1953 – 1973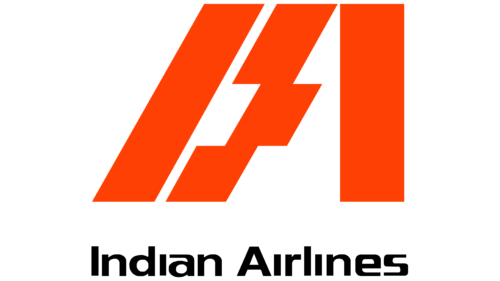 1973 – 2005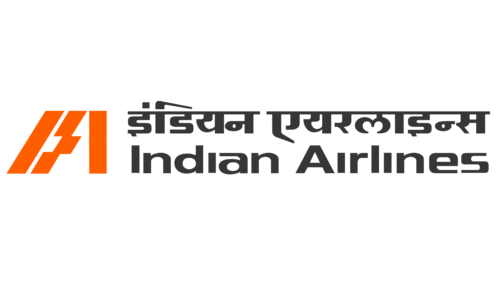 2005 – 2011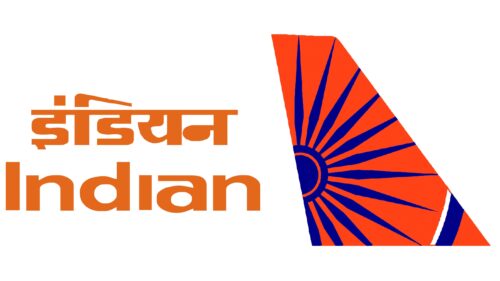 Indian Airlines color codes
Spanish Orange

Hex color:
#e4671b
RGB:
228 103 27
CMYK:
0 55 88 11
Pantone:
PMS 1595 C
Coquelicot

Hex color:
#ff4215
RGB:
255 66 21
CMYK:
0 74 92 0
Pantone:
PMS 172 C
Dark Blue

Hex color:
#000088
RGB:
0 0 136
CMYK:
100 100 0 47
Pantone:
PMS 2738 C