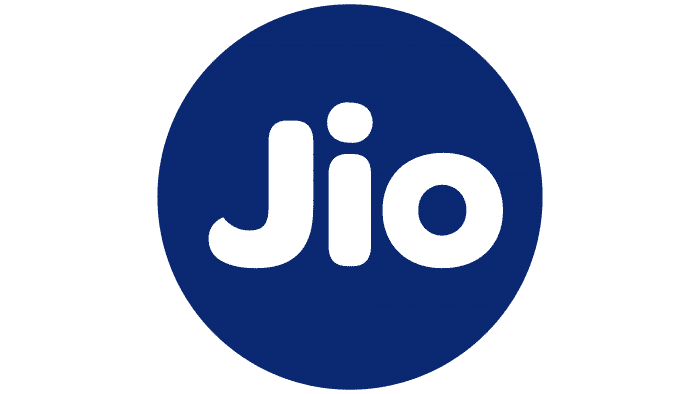 Jio Logo PNG
| | |
| --- | --- |
| Founded: | 15 February 2007 |
| Founder: | Mukesh Ambani |
| Headquarters: | Navi Mumbai, Maharashtra, India |
| Website: | jio.com |
| Logo downloads: | |
Jio is India's largest mobile, television, and landline telephone operator founded by Mukesh Ambani. Today, the telecommunications service is a subsidiary of Jio Platforms and uses fiber-optic broadband. The official time of its appearance is September 2016, although it operated in test mode since December 2015. The company's head office is located in Mumbai, Maharashtra (India).
Meaning and History
Despite the recent year of the emergence of the telecommunications operator, it has existed since 2007. Then he first started working in ​​Ambawadi, Ahmedabad, Gujarat, where he was registered as Reliance Jio Infocomm Limited. Then the service changed several names, and with them the visual identity mark until it received the actual logo. This chain is now owned by the conglomerate Reliance Industries Limited, which reopened it in 2016. Now it is the third mobile operator in the world in terms of the number of subscribers. Since its inception, Jio has had two emblems.
2014 – 2016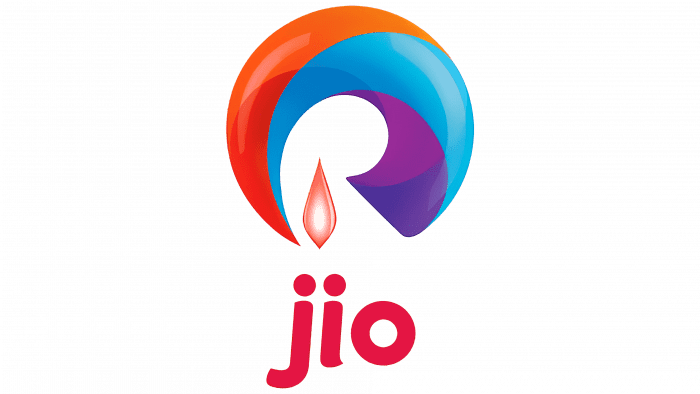 This period includes the prelaunch version, scheduled for launch in 2015 but postponed by almost 12 months. The logo depicts a rounded wave composed of several colors with a gradient. Among them are orange, red, blue, cyan, and purple. The alternating shades create shaded areas, so the drawn object also looks like a hollow dome.
Below is an element resembling a candle flame or a closed flower bud with a white core and pink edges. Below is the abbreviated company name. The word "jio" is written in deep red lowercase letters.
2016 – today
The current version is minimalistic: there is nothing superfluous in it. There are only two key elements – the name and the circle in which it is located. The word "Jio" occupies a central position with the same distance to both the top and bottom edges. Moreover, the dot at the letter "i" is slightly higher than the capital "J," making the logo unique. At the same time, it exists in several modifications: with a blue and red circle, with a blue square, and with a slogan. Each version is relevant and used depending on the situation.
Font and Colors of the Emblem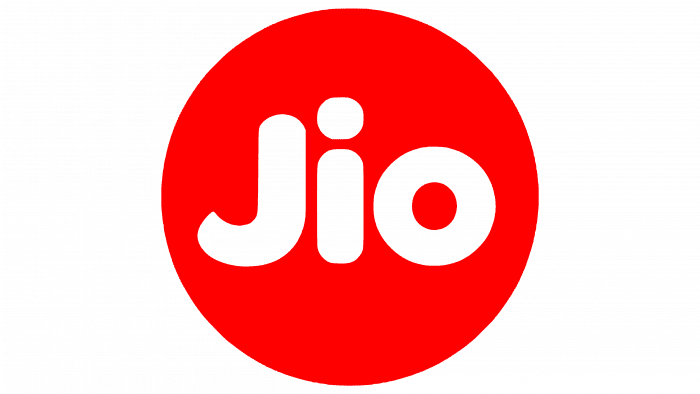 The main detail of the individual symbols of the Jio telecommunications service is a circle. It embodies the wide reach and unbreakable bond of subscribers. The second most important element is the name of the company. It is located in the center and is made in a contrasting color. In the first logo used in beta mode, the name is shifted downward, and the circle is not closed and looks like a wide, broken ring.
The word "Jio" is written in large upper and lower case letters. The lines are thickened, smooth, and rounded. Moreover, the dot above the "i" is above all other characters. The signature palette consists of two colors – white and Medium Persian Blue (shade # 005AAC). There are also options with red and blue colors, which are equally valid.
Jio color codes
Medium Persian Blue

Hex color:
#005aac
RGB:
0 90 172
CMYK:
100 48 0 33
Pantone:
PMS 2945 C