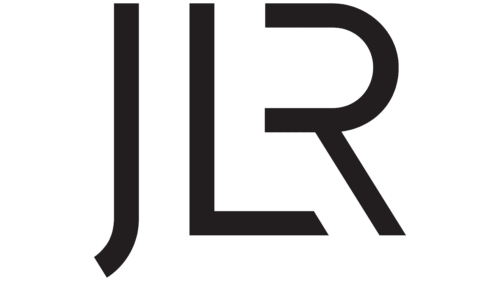 JLR (Jaguar Land Rover) Logo PNG
JLR Logo signifies the synthesis of three distinct letters, which hail from the initials of Jaguar Land Rover. This emblem showcases an elegant visual presentation and an inventive use of lettering that embodies the sophistication inherent in the brand.
Each letter of the logo brings a special value to the design. All characters are capitalized, infusing a sense of authority and supremacy that resonates with the high-end luxury that the brand represents. Yet, the design maintains a delicate balance with its font choice. The slender, chic typography imbues an air of refinement and modernity, mirroring the company's commitment to stylish elegance.
An inventive element of this design lies in the manipulation of the letter 'R.' It's not a conventional 'R' as it lacks a left leg. But rather than being a deficiency, this trait brings forth a unique visual cohesion. Positioned next to 'R,' the letter 'L' effortlessly substitutes the missing leg, giving the logo a seamless look. This clever combination of 'L' and 'R' enhances the emblem's overall aesthetic appeal, making it strikingly stylish.
Therefore, this emblem serves as more than a simple identifier for the brand. It provides a snapshot of the brand's identity – reflecting a commitment to elegance, innovation, and high-quality design. The chic, modern design of the logo stands as a visual testament to the brand's ethos, acting as a visual representation of the company's pursuit of excellence in the automobile industry. It perfectly embodies the luxury, sophistication, and forward-thinking spirit that defines JLR.
| | |
| --- | --- |
| Founded: | 18 January 2008 |
| Founder: | Tata Motors |
| Headquarters: | Whitley, Coventry, United Kingdom |
| Website: | www.jaguarlandrover.com |
Jaguar Land Rover has been a British icon since the day it was founded, producing exquisite luxury vehicles and robust sport utility vehicles that have been admired around the world. But the journey to success for this prestigious automaker hasn't been easy; it has faced ownership changes, financial turbulence, and even bankruptcy. Nevertheless, it has persevered and is now recognized as one of the most successful automakers in the world. This article will take you through the remarkable history of Jaguar Land Rover, from its formation to its present-day glory.
In 1945, the iconic Land Rover was born when the British Rover Company, renowned for its bicycles, motorcycles, and cars, acquired the American Wilks Brothers. By 1948, the Land Rover had made its debut and was immediately lauded for its practicality and versatility, quickly becoming a worldwide sensation.
Jaguar first made its mark on the world in 1922, when it was founded as a manufacturer of luxurious saloons and sports cars. But the company's fortunes changed in 1960 when it merged with the British Motor Corporation (BMC), a conglomerate of various car makers, to become British Motor Holdings (BMH). Unfortunately, the British car industry faced financial hardships in the 1970s, leading to BMH being nationalized and its merger with Leyland Motor Corporation to form British Leyland.
In the 1980s, British Leyland underwent a transformation, being renamed the Rover Group and sold to British Aerospace. But the story of this iconic British automotive company was far from over. In 1989, Ford swooped in, purchasing Jaguar for a whopping $2.5 billion, and only five years later, BMW took the reins of Rover Group. But after a decade of BMW ownership, the company was sold to a consortium of business people known as Phoenix Venture Holdings in 2000.
Despite their valiant efforts, Phoenix Venture Holdings were unable to turn around the financial fortunes of the company. However, in 2008, Tata Motors, a renowned Indian multinational automotive corporation, swooped in and purchased Jaguar Land Rover for an impressive $2.3 billion. This acquisition allowed the iconic brands to remain afloat and continue to thrive.
Jaguar Land Rover has been enjoying a remarkable turnaround since being taken over by Tata Motors. With the introduction of the wildly popular Range Rover Evoque and F-Pace, sales have skyrocketed, allowing the company to reach record profits and revenues.
Jaguar Land Rover has become a renowned global leader in luxury and SUV brands, garnering awards for its design, engineering, and innovation. Its impressive reach has further extended to factories in China, Brazil, and India, cementing its status as a powerhouse in the automotive industry.
Jaguar Land Rover has had an incredible journey characterized by resilience, adaptability, and innovation. Despite facing ownership changes, financial turbulence, and even bankruptcy, the automaker has consistently produced the finest luxury and sport utility vehicles. Now, as part of Tata Motors, Jaguar Land Rover is in an ideal position to continue its remarkable success for many years to come.
Meaning and History
The newly unveiled corporate identity of JLR reflects the company's metamorphosis and its vision to embrace the future. This rebranding is an eloquent testimony to JLR's commitment to elegance, modernity, and forward-thinking. At its core, this new identity captures the unique DNA of each brand under JLR's portfolio. By emphasizing each brand's distinctive character, JLR seeks to clear any ambiguities and present a united front of modern luxury that it is proud to create.
The creative minds behind this new corporate identity worked with a focus on elegance and modernity. The intention was to ensure the new branding embodied the company's direction and ambition. The subtle change in the emblem, featuring a descending 'j,' adds an element of sophistication and refinement, indicating a clear shift towards modernity. This strategic alteration aims to illustrate the evolution of JLR's brand ethos.
A significant part of this rebranding is the maintenance of the Land Rover heritage mark. This element will remain visible on vehicles, online platforms, and retail sites, reaffirming JLR's connection to its roots while showcasing its readiness to adapt and innovate. As part of the Reimagine strategy, this progressive move is a testament to JLR's ambition to continue as a trailblazer in modern luxury vehicle production.
What is JLR (Jaguar Land Rover)?

Founded in the heart of the United Kingdom, Jaguar Land Rover Automotive PLC, also known as JLR, established a robust legacy in the arena of British automobile manufacturing. A subsidiary of Tata Motors, the organization is recognized globally for its high-end luxury vehicles and sport utility vehicles, presenting an impressive marriage of technology, design, and elegance. Based in Whitley, Coventry, UK, JLR has been steering the industry forward, introducing products that have won the hearts of automobile enthusiasts worldwide.

Carrying forward an illustrious history, the firm's journey is a testament to its commitment to innovation and refinement. This automobile giant prides itself on constantly adapting to changing consumer tastes while upholding its core values of quality and luxury. This evolution can be seen in its recent decision to unify Jaguar, Land Rover, Range Rover, Defender, and Discovery brands under the House of Brands approach.
2008 – 2012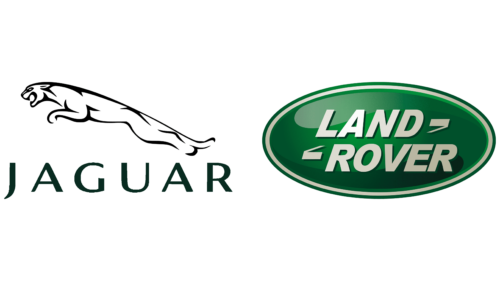 2012 – 2021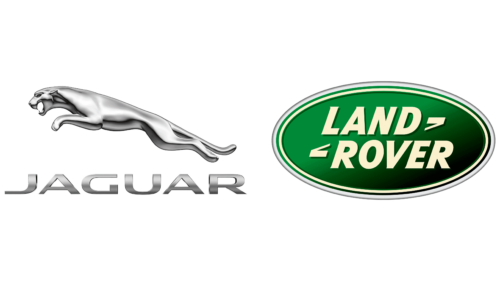 2022 – 2023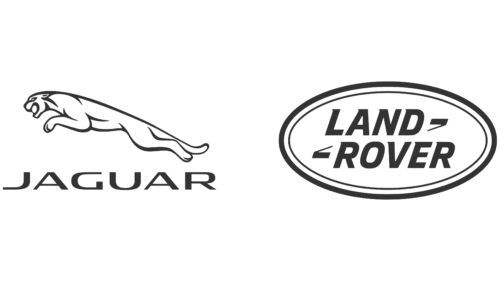 2023 – today