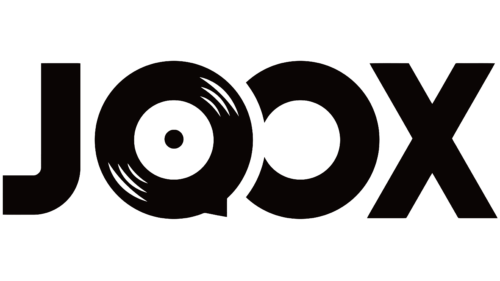 JOOX Logo PNG
Immerse yourself in the lively rhythm of music with JOOX, the premier music streaming platform sweeping Asia. Launched in January 2015 by Chinese media titan Tencent, JOOX has quickly become a favorite destination for music lovers in Hong Kong, Malaysia, Thailand, Indonesia, and South Africa. Drawing on Tencent's extensive portfolio across entertainment, social media, gaming, and more, JOOX creates an unrivaled music journey for its users in the region.
Tencent's music division, formerly known as QQ Music, created JOOX with the aim of innovating the music experience for its listeners. Debuting in Hong Kong in January 2015, JOOX quickly gained popularity among local music lovers and soon found its rhythm in neighboring countries such as Thailand, Malaysia, and Indonesia. This strategic expansion was part of Tencent's broader plan to build a solid beachhead in the global music market by providing listeners with a convenient way to enjoy their favorite tunes anytime, anywhere.
Since its inception, JOOX has seen exponential growth by continuously increasing its user base and introducing innovative features and strategic partnerships. In 2016, Tencent joined forces with Sony Music Entertainment, giving JOOX users access to a massive library of over 500,000 songs from Sony's vault. This grand alliance further strengthens JOOX's position as a leading player in music streaming.
The magic of JOOX goes beyond music through a unique partnership with Hong Kong Disneyland, allowing its users to listen to Disney-themed playlists and access exclusive content from the theme park. This unique partnership is just one of many worthy of mention along the JOOX development path.
For music lovers, JOOX is the perfect music escape. With features such as personalized recommendations, expert-compiled playlists, and live streaming of concerts and festivals, JOOX makes it easy to find and enjoy your favorite tunes. The social component of the platform also allows you to share your favorite songs and playlists with friends, which promotes collaborative music discovery.
With JOOX, music streaming is seamless! The platform's intuitive design and compatibility with a variety of devices, including smartphones, tablets, and computers, provide easy access to your favorite songs. Plus, with free and premium subscriptions, you can enjoy ad-free continuous listening and offline music downloads.
Having captured a significant market share in Asia and continuing to win fans around the world, JOOX has established itself as a leader in the music streaming sector. With user-centric design, personalized music offerings, and an extensive music library, JOOX is revolutionizing the way people listen to and enjoy their favorite music.
Meaning and History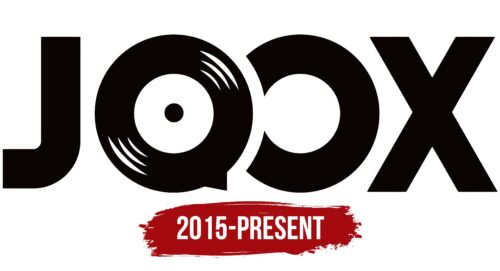 What is JOOX?

JOOX is a music streaming platform that was born in January 2015, courtesy of parent company Tencent. The platform was created with the goal of making music accessible to anyone and everyone, creating global harmony and connection through music.

Its journey began in Hong Kong and soon spread to other parts of Asia, including Thailand, Malaysia, Indonesia, and South Africa. With a rich collection of millions of tracks, it has become a major music hub for listeners in these regions, offering a wide range of genres to cater to different musical tastes. Over time, the site has added features such as live streaming and karaoke, designed to make listening to music an interactive and enjoyable experience.
2015 – today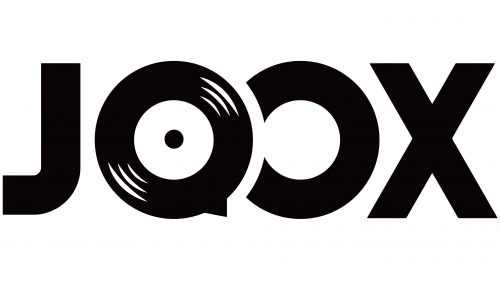 Since JOOX offers users an impressive catalog of music, the logo uses a thematic image – a large vinyl record. It is actually a stylized letter "O" consisting of a large black ring with a small circle in the center. The designers created the glitter using short white lines and added a triangle at the bottom, making the letter look like a speech bubble. The second "O" is pushed very close to the first letter, so it doesn't quite fit and looks like a mirrored "C." This creative approach symbolizes the diversity of content from different genres.
The tiny white lines add a bit of sparkle as if the DJ is mixing on stage. The shape of the conversation bubble seems to say, "Hey, look at all this great music!". The second letter, "O," pinned to the first, gives the impression of buddies swapping headphones and listening to a jam. The mirrored "C" is a cool twist, sort of like a remix of a favorite song.
JOOX color codes
Black

Hex color:
#000000
RGB:
0 0 0
CMYK:
0 0 0 100
Pantone:
PMS Process Black C