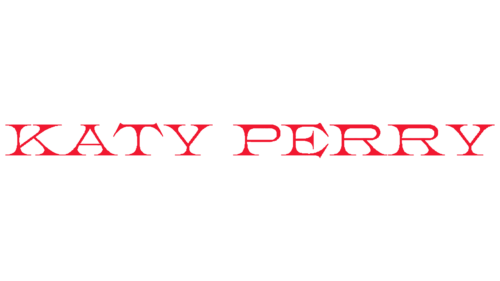 Katy Perry Logo PNG
Katy Perry: Brand overview
Katy Perry, born October 25, 1984, as Katherine Elizabeth Hudson, has carved a niche for herself in the global music space. Going from singing gospel songs as a child to dominating the music charts with her pop and rock numbers, Perry has become one of the most influential and distinctive artists and television personalities of her generation.
Katy Perry's upbringing in Santa Barbara, California, was anything but ordinary. She was born into a devout Pentecostal family and grew up with restrictions on secular music and television. Nevertheless, her remarkable vocal talent became apparent at an early age and was often evident during church services conducted by her parents. The confines of an orthodox upbringing could not contain Perry's undeniable love for music.
In 2001, Perry took the bold step of moving to Los Angeles in search of her musical dreams. Her debut album, "Katy Hudson," did not make the sensation she had hoped for. However, renaming herself "Katy Perry" and releasing her second album "One of the Boys" in 2008 brought her into the limelight. Her singles "I Kissed a Girl," "Teenage Dream," and "Roar," which broke into the charts, cemented her position in the music world.
In addition to her illustrious music career, Perry has also made a significant impact on television, from her humorous role as host on Saturday Night Live to judging talent on American Idol to her riveting performance on the Super Bowl halftime show.
Perry's activism extends to philanthropy as well. She is an outspoken advocate for LGBTQ rights, works with UNICEF to improve the well-being of children, and is an ambassador for the Children's Health Fund. Her influence extends beyond the entertainment sphere to positively impact global communities.
Katy Perry's journey from overcoming numerous personal and professional obstacles to achieving stellar success is nothing short of inspiring. Her perseverance, coupled with exceptional musicianship, has allowed her to rise to prominence in the entertainment industry. Her successful career and philanthropic endeavors have earned her countless awards and the admiration of fans around the world.
Meaning and History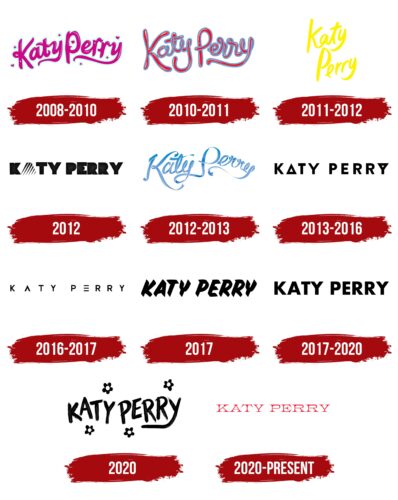 What is Katy Perry?

Katy Perry, born Katherine Elizabeth Hudson on October 25, 1984, has become a household name in the music industry. The American singer, songwriter, and television personality first came into the spotlight in the early 2000s, blazing her way to fame thanks to her unique musical style and charisma that attracted a global audience.

Her career took off after the release of her second album 'One of the Boys,' which included the hit single 'I Kissed a Girl.' The album, a mix of pop and rock, reached number one on the Billboard Hot 100 chart, marking her entry into the mainstream music scene. She continued to conquer new heights, and her subsequent works brought her numerous awards and records, making her one of the best-selling musical artists of all time.
2008 – 2010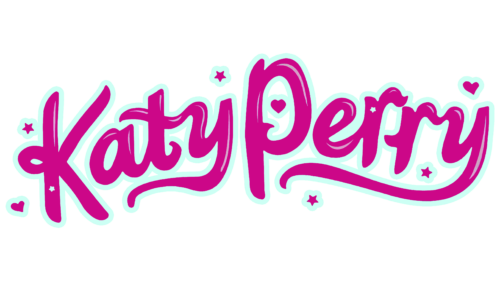 2010 – 2011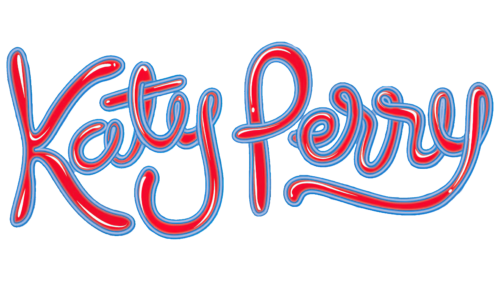 2011 – 2012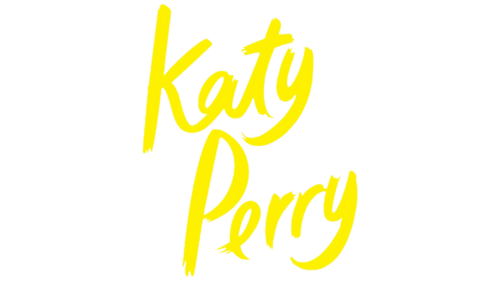 2012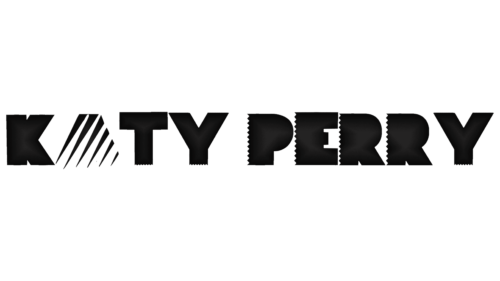 2012 – 2013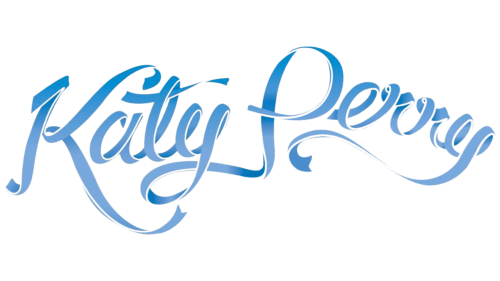 2013 – 2016

2016 – 2017

2017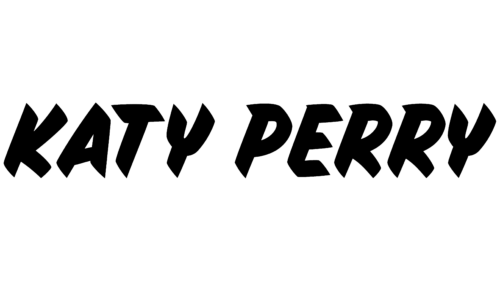 2017 – 2020

2020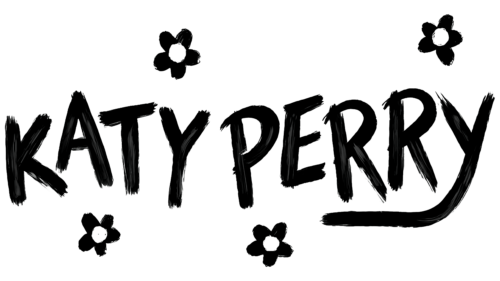 2020 – today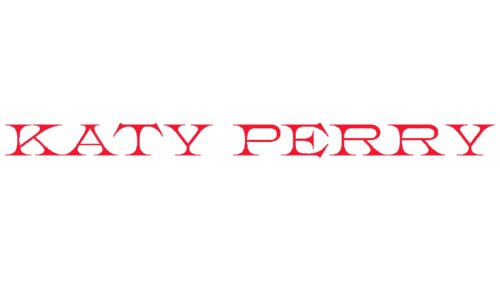 This logo first appeared in 2020 on the cover of Katy Perry's sixth studio album. The American pop singer's name is written in thin letters with long, sharp serifs that look bulky because of their shape. A similar font is K22 Athenian Wide Regular, which was created in 2011. The color red conveys passion and expression.
The red color bursts out like fireworks, which is reminiscent of Katy Perry's style. The long pointed ends of the letters are reminiscent of high-heeled shoes: stylish but sharp. Although the font is thin, it still has a certain heaviness to it, much like Katy Perry's voice, which can be soft yet strong. The 2011 font adds a bit of an old-school feel, like a cool retro t-shirt.
Katy Perry color codes
Imperial Red

Hex color:
#f11830
RGB:
241 24 48
CMYK:
0 90 80 5
Pantone:
PMS Bright Red C