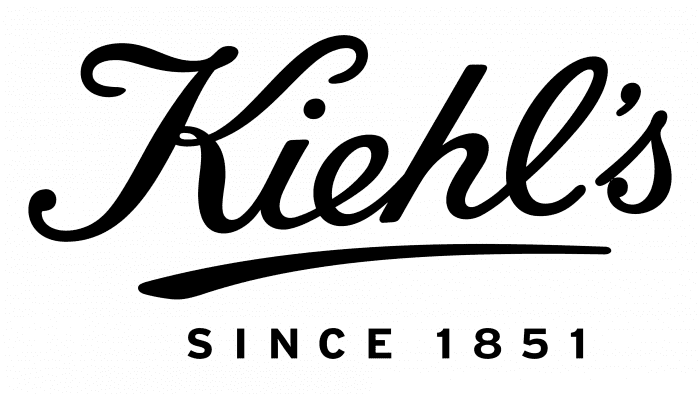 Kiehls Logo PNG
The brand's products are a tandem of chemistry, cosmetology, and perfumery. Kiehl's logo symbolizes beauty and many years of youth, which the brand's cosmetics give. The company combines past and modern knowledge in one bottle.
| | |
| --- | --- |
| Founded: | 1851 |
| Founder: | John Kiehl |
| Headquarters: | 3rd Avenue, Manhattan, New York City, U.S. |
| Website: | kiehls.com |
Kiehl's is a legendary cosmetics brand that started with a pharmacy in the Manhattan area of ​​New York City (USA). It is very ancient because John Kiehl founded it in 1851. In 2002, the trademark came under the jurisdiction of the L'Oréal Group, which still belongs to. The main activity of the company is the sale of body, hair, and face care products.
Meaning and History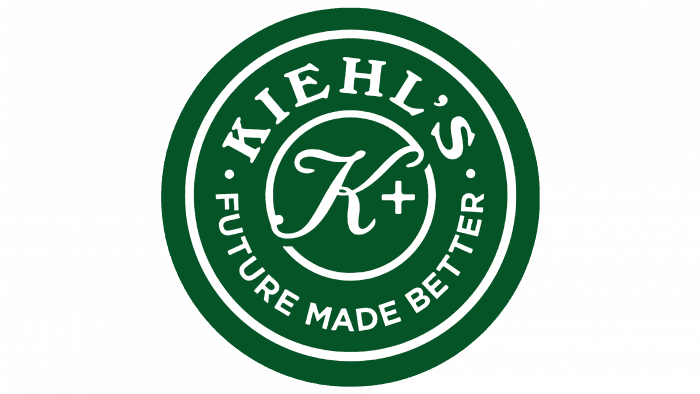 This company had only one logo, and it is relevant today. It has a clear imprint of the times: the retro style of writing and the year below.
The logo's structure is simple, which is associated with the need to convey all the information to the buyer at once. The upper part consists of the word "Kiehl's," which mimics the handwriting. Below is the inscription "since" and the date "1851". There is a dividing line between the two parts – thin on the right and thickened on the left. It emphasizes the top element.
What is Kiehl's?

Kiehl's is a cosmetics store in the USA. Its foundation was laid by an old pharmacy in Manhattan, which has existed since 1851. The company was acquired by L'Oréal in 2000 and turned into a large retail chain, including 400 stores abroad and 65 within the country. It also sells products through points of sale in airports, department stores, and independent agents.
Font and Colors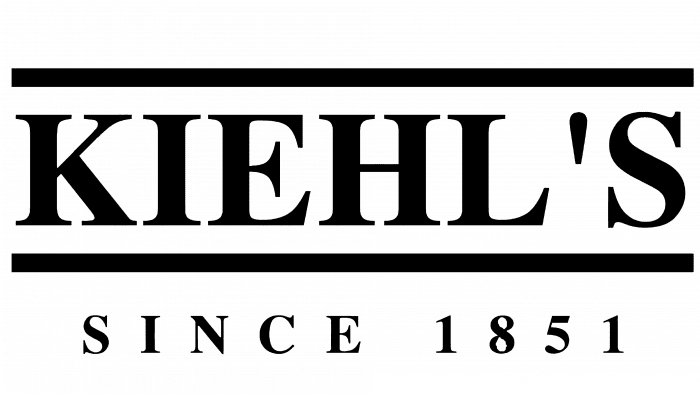 The emblem's key lettering is made in a typeface reminiscent of Adine Kirnberg Script – light, fluent, cursive, as if handwritten. For the lower word, a traditional grotesque font is used. The logo palette is as simple as possible and includes black (words, date, line) and white (background).
Kiehls color codes
Black

Hex color:
#000000
RGB:
0 0 0
CMYK:
0 0 0 100
Pantone:
PMS Process Black C