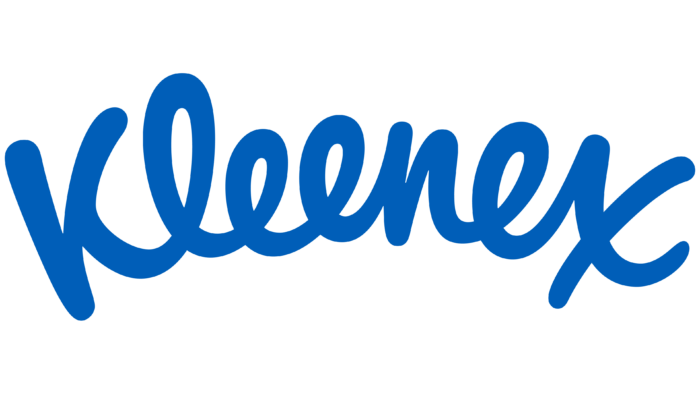 Kleenex Logo PNG
Traces of thorough cleaning are embedded in the elements of the Kleenex logo. The emblem cleans the surface on which it is placed, demonstrating the harmony, order, and purity that remain after the use of brand products.
| | |
| --- | --- |
| Founded: | July 12, 1924 |
| Founder: | Kimberly-Clark |
| Headquarters: | United States |
| Website: | kleenex.com |
Kleenex is an American trademark registered by Kimberly-Clark Worldwide, Inc. in 1924. It offers mass-market cleaning and care products: napkins, paper towels, diapers, sanitary pads, and much more.
Meaning and History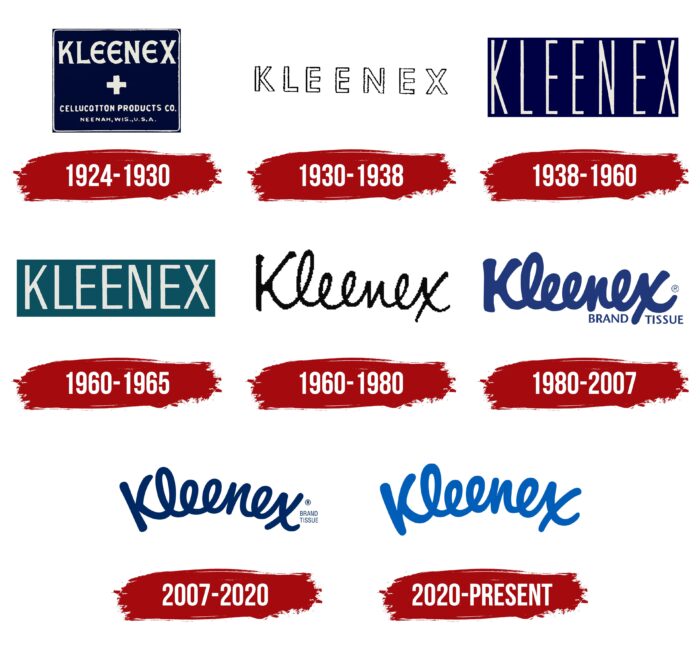 The brand's logo appeared immediately – in the year of the debut of the product line. It is associated with its name. Therefore it consists of only one word, which has gone from a clear geometric shape to a free rounded inscription. In total, he has seven logo options. All variants of visual identification of a trademark are associated with its name. Therefore, it was presented in a wide variety of styles and forms
1924 – 1930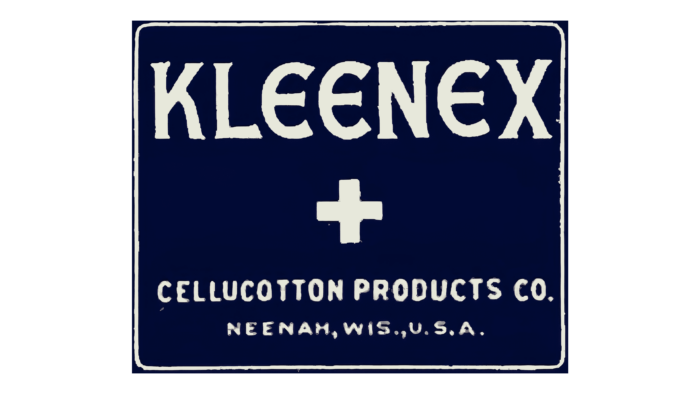 The original emblem has heavy lettering with wide letters and around "E."
1930 – 1938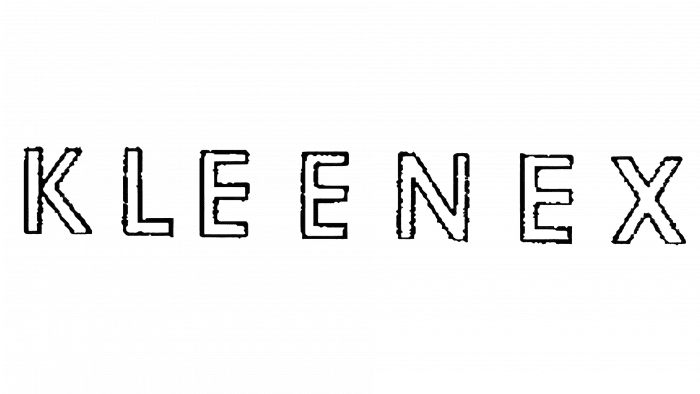 The word "Kleenex" has become hollow inside. Each mark is outlined with a thin black outline.
1938 – 1960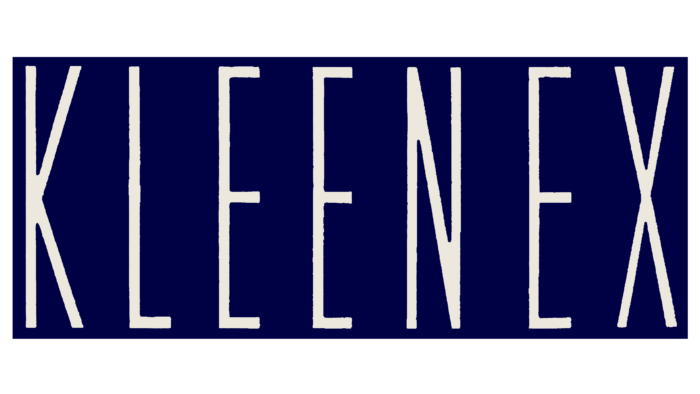 The designers changed the style of the lettering using elongated threadlike letters.
1960 – 1965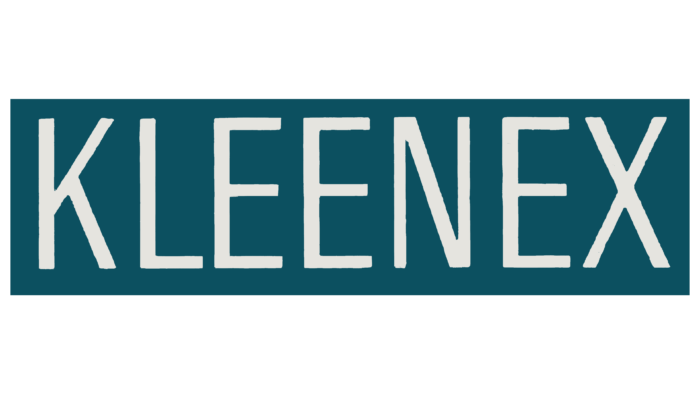 The navy blue has been replaced by turquoise, which significantly refreshes the look of the Kleenex logo. The base has become narrower, and with it, the letters have decreased. They are still vertically elongated but not as filiform as in the previous wordmark. The sans-serif font is roughly similar to Sign Stickers JNL Frontfill by Jeff Levine Fonts.
1960 – 1980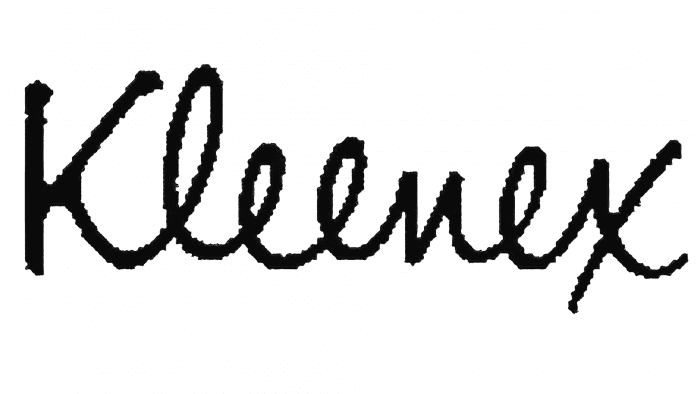 During this period, the legendary form of the word "Kleenex" was approved, as much as possible, resembling a handwritten text.
1980 – 2007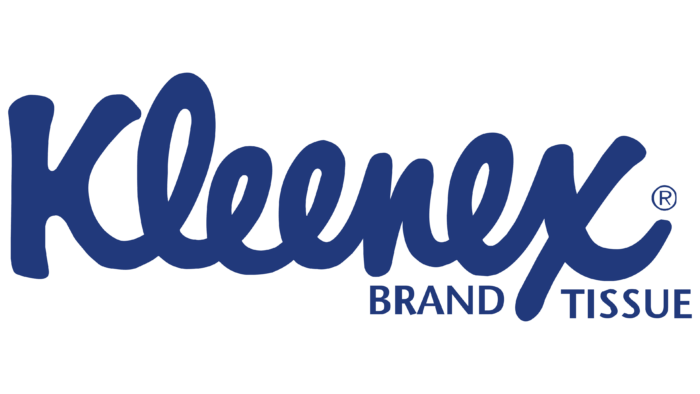 Management changed the writing style almost immediately, choosing bold letters and adding the phrase "Brand Tissue."
In 1992, the brand name was placed in a blue oval.
2007 – 2020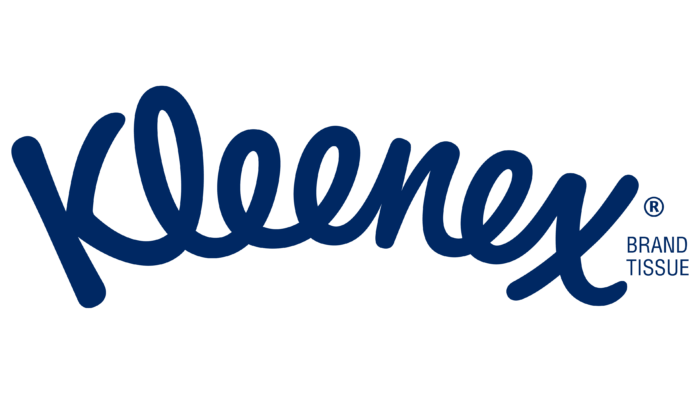 The current logo is with handwritten text arranged in an arch.
2020 – today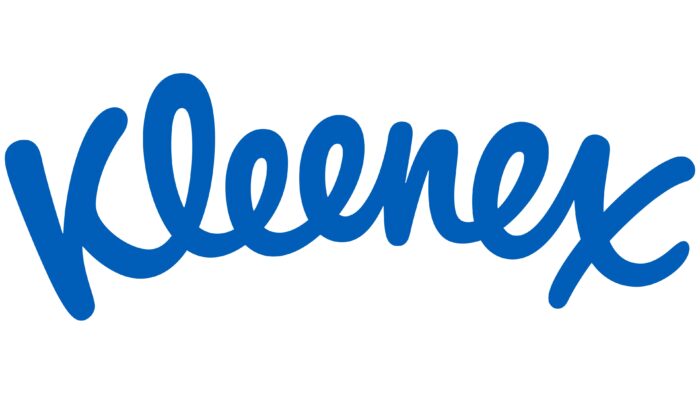 The 2020 redesign hasn't gone unnoticed, even though the wording of "Kleenex" hasn't changed at all. Designers worked with color, using deep azure instead of dark blue. They also removed the registered trademark sign and the phrase "BRAND TISSUE" located on the right in two lines. The brand name is written in one unbroken line. It looks like it's a long, twisted ribbon because all the "l" and "e" form loops.
Font and Colors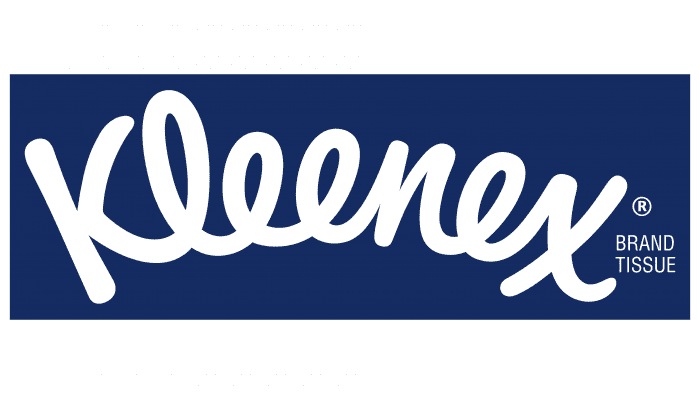 First, the founding company chose a strict typeface for the logo – a classic one with angular signs. Then I switched to a freestyle cursive that mimics curved handwriting. The color scheme of the emblem is simple: it consists of white, blue, and black.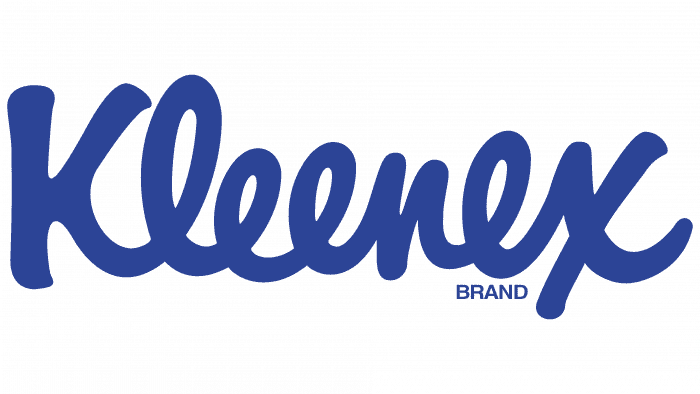 Kleenex color codes
Medium Sapphire

Hex color:
#0e59a9
RGB:
14 89 169/td>
CMYK:
92 47 0 34
Pantone:
PMS 2945 C