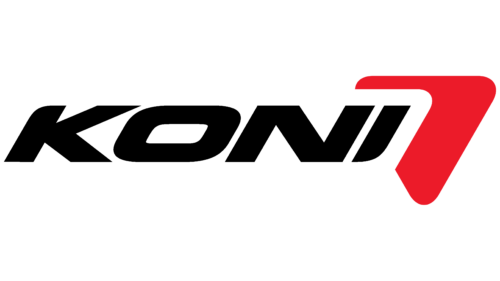 Koni Logo PNG
The Koni logo has evolved, reflecting the dynamic nature of the brand. Originally, the logo featured an image of a hydraulic shock absorber, highlighting the company's core business. However, in 2007, this image transformed into a distinctive red stripe resembling a soaring boomerang.
The logo is not simply a stylized car part but a symbol of high speed. The rounded edges of the abstract stripe signify safety, a paramount concern when speed is involved. This presents an intriguing blend of elements, combining velocity and safety in a single symbol, effectively reflecting the brand's commitment to creating high-speed products without compromising safety.
The dynamism extends to the lettering as well. The black letters of the brand name lean towards the right, portraying a sense of forward movement. This corresponds with the company's dedication to progression and highlights the irresistible urge to move ahead. This clever typography reinforces the brand's forward-thinking nature and the continuous drive to innovate.
The logo tells a story of speed, safety, and innovation. Each aspect underlines the brand's ethos, from the boomerang-like red stripe to the forward-leaning letters. The symbol concisely represents the company's dedication to speed, safety, and the relentless pursuit of forward progress.
| | |
| --- | --- |
| Founded: | 1857 |
| Founder: | A. de Koning |
| Headquarters: | Netherlands |
| Website: | koni.com |
Koni, a notable brand of automotive shock absorbers and suspension components, is a subsidiary of ITT Corporation. Established in 1857 in the Netherlands, Koni initially embarked on its business journey as a producer of leather goods, only to shift its focus to manufacturing shock absorbers in 1932.
The company is widely recognized for its unique Frequency Selective Damping (FSD) technology, which is integral to its shock absorbers and struts. This patented technology has been a key factor in establishing Koni as a reputable brand for premium shock absorbers, coils, struts, and dampers, specifically tailored to performance and racing vehicles.
The company's diverse product range encompasses Yellow adjustable shocks, Special Active shocks, and various suspension kits. Furthermore, Koni also offers replacement shocks, each meticulously tuned to suit the requirements of specific vehicles, such as the Ford Mustang, Chevy Corvette, and BMW M3.
Although Koni was acquired by ITT Corporation in 2000, it has retained its autonomy as an independent brand under ITT's Motion Technologies division. While the company's roots trace back to the Netherlands, the Americas division operates from its headquarters in Compton, California, with its products manufactured in Europe and the USA.
Koni's influence extends beyond mainstream vehicles into the competitive world of motorsports. The company takes pride in providing equipment to more than 200 car racing teams involved in prestigious events like F1, WRC, NASCAR, and Le Mans.
Koni faces fierce competition from prominent brands such as Bilstein, KYB, Sachs, and Monroe in the performance shock absorbers segment. Despite this, Koni has carved out a distinct place in the industry through its commitment to innovative design and superior performance.
Meaning and History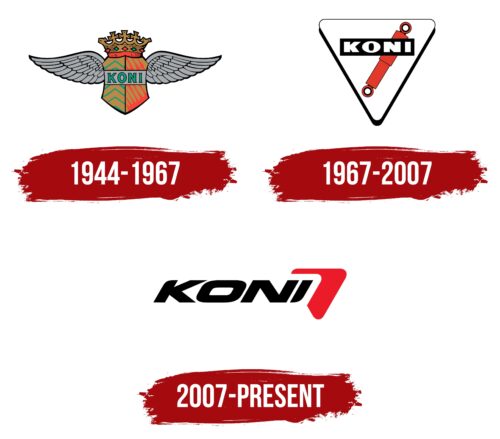 What is Koni?

Initiated in 1857 by A. de Koning in Oud-Beijerland, Netherlands, Koni started its journey as a producer of horse leather equipment. The company formally embraced its current name in 1928 and made a significant leap forward in 1932 with the launch of its inaugural friction-type shock absorbers. Today, Koni is a distinguished entity in the automobile industry, celebrated for its top-tier shock absorbers and suspension systems.
1944 – 1967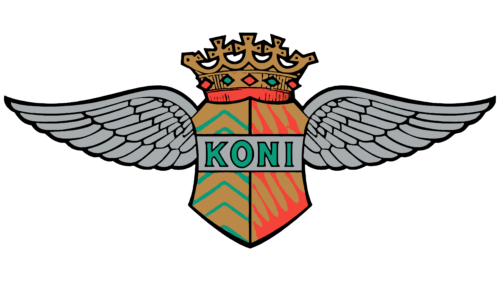 1967 – 2007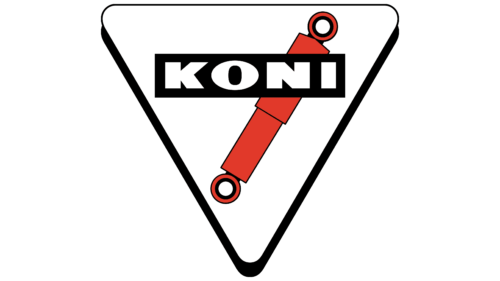 2007 – today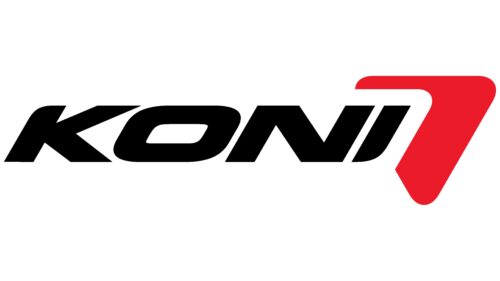 Koni color codes
Pigment Red

Hex color:
#ec1b29
RGB:
236 27 41
CMYK:
0 89 83 7
Pantone:
PMS Bright Red C
Black

Hex color:
#000000
RGB:
0 0 0
CMYK:
0 0 0 100
Pantone:
PMS Process Black C